Increase Golf Course Revenue with On Course Mobile Ordering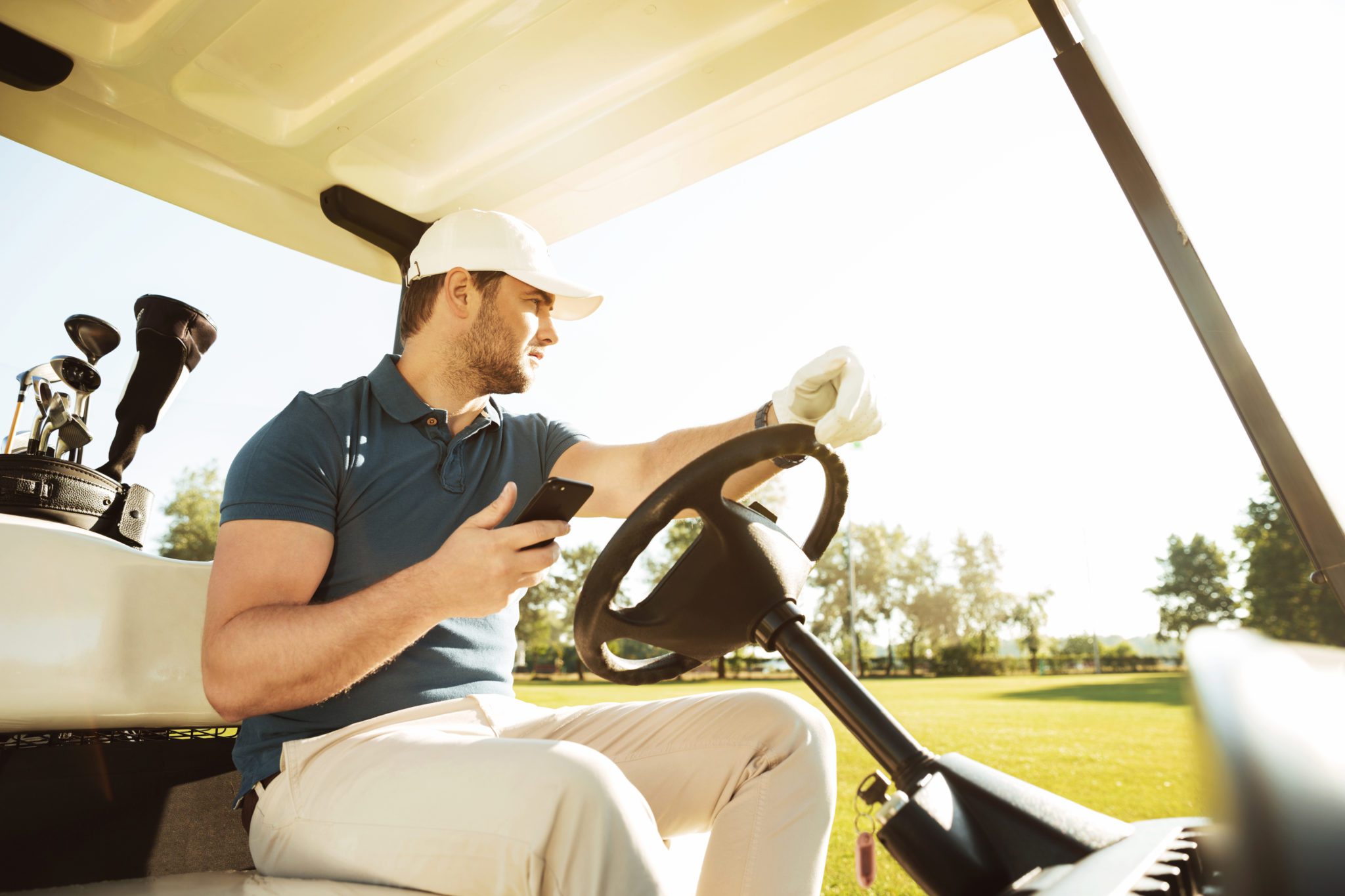 Golf courses have long been known for their picturesque landscapes and challenging holes, but in recent years, they've also become a destination for food and beverage offerings. From gourmet sandwiches and craft beers to full-service restaurants and catering services, golf courses are upping their game when it comes to culinary experiences. 
But how can golf courses capitalize on this trend and increase their revenue through food and beverage sales? One answer lies in the use of new technology to increase order frequency and gross transaction volume (GTV). 
In this post, we'll explore some strategies that golf courses can use to leverage technology to enhance their food and beverage offerings, attract new customers, and keep their regulars coming back for more. Whether you're a golf course owner, manager, or simply a foodie who loves to hit the links, read on to discover how technology can help you take your golf course food & bev experience to the next level.
On Course Mobile Ordering
In today's fast-paced world, convenience is key. That's why more and more golf courses are turning to mobile ordering to make it easier for golfers to grab a bite or a drink on the go. With just a few taps on their phone, golfers can order food and beverages directly from the food & beverage cart, concession stand or clubhouse, all while continuing to play through.
But how does this work in practice? One solution is to use a QR code system that allows golfers to access a digital menu and place their orders directly from their phones. In this section, we'll explore the benefits of using a QR code system for mobile ordering at golf courses, as well as some best practices for implementing this technology. 
Whether you're a golf course owner looking to streamline your food and beverage operations or a golfer who wants to enjoy a hassle-free dining experience, read on to learn more about how QR code mobile ordering can improve your game.
How On Course Mobile Ordering Works
Each golf cart or golfer will be provided with a QR code. Once they scan the QR Code, it will bring up a digital menu. From there, golfers will be able to browse the menu and place orders while on the course.
Golfers are able to order from their golf cart, and have the food & beverages delivered directly to them, on the course.
Golfers are also able to order ahead, and choose where they want to pick up their food & drinks. For example, a golfer could select "at the turn" and have their food & drinks ready for when they finish the front nine. Conversely, they could also select "Clubhouse" and have it ready upon finishing the round.
At the end of the day, it's up to course management to decide how exactly they want to use or implement this system.
There are many reasons why mobile ordering from a golf cart can help drive revenue from food and beverage, while providing a fast and convenient ordering option for golfers. Here's what the data tells us. 
People Spend More From Their Phone
Over the past decade, there has been a significant shift in how people shop and spend money. With the widespread adoption of smartphones and mobile devices, more and more people are using these devices to make purchases – online or in person. 
The use of QR codes, mobile ordering and seamless payments are set to increase by 240% by 2024.
The kicker here is that people who make purchases on their mobile device spend upwards of 17% more!
There are many reasons for why people spend more from their mobile devices. Some rooted in human psychological theories such as The Pain of Paying, Online Disinhibition Effect or simply impulsive purchasing behaviour. 
Other factors have to do with convenience and demographic. In short, consumers are willing to pay for convenience. 
Whatever the reason may be, the data shows that people spend more from their mobile devices, and will continue to through 2023. 
Demographics Shifts in Golf
Historically, golf has been considered a sport for older, affluent white men. However, this has changed as the sport has become more accessible and diverse. Today, more women, minorities, and younger people are playing golf than ever before.
People aged 18 to 34 now make up the largest share of golfers at 24%. This represents around 6.1 million young golfers. Conversely, this demographic enjoys using technology to support their experiences, whether it's on the course or in life.
As the demographics of the golf industry change, so too does the way people are making purchases on the golf course. Whether it's simply using a mobile wallet instead of cash, having more ways for golfers to order & pay is a direct reflection of how courses are becoming more accessible as the game grows.
As golf becomes more diverse and technology-driven, it's likely that mobile payments and apps will play an increasingly important role in purchasing behaviour on the golf course. Golf courses and clubs that embrace these trends and provide a seamless mobile experience for their customers will be more likely to attract and retain younger, tech-savvy golfers.
Convenience and speed is key when it comes to serving a younger a demographic. In fact, studies show that Milllenials and Gen-Z genuinely dislike waiting (for just about anything) so much that they are willing to spend a premium to forgo a wait time. 
Golfing can be a socializing event, just as much as it is sport. Putting an importance on providing a great, fast and convenient experience in tandem with the swinging the clubs can help courses gain a genuine competitive advantage in their market.
Traditionally, ordering and paying for food and beverages on a golf course has been a time-consuming process that can slow down the pace of play. Whether it's working out an order at the cart, are re-loading on beers at the turn, the slightest wait times can have a ripple effect into the pace of play of other golfers. 
Using technology such as such as QR codes to pre-order food & drinks can help speed up this process and the pace of play. 
Whether it's pre ordering for the turn, ordering from the cart, or having a beer waiting at the club house, giving golfers the option to order mid round helps speed up the pace of play, drive more revenue, and streamline operations.
Mobile Ordering & QR Code Technology For Golf Courses
Overall, using mobile technology and QR codes to order and pay for food on a golf course is a win-win for everyone involved. It saves golfers time, speeds up the pace of play, helps golf courses and clubs operate more efficiently, and helps drive revenue through food and beverages.
If you're a golf course owner, or manager and would be interested in learning more about how OrderUp can support on-course ordering, we'd love to have a chat.
Fill out the form below to download our the OrderUp On Course Ordering Deck and get in touch with a member from our team.
Download the On Course Ordering Info Deck