Supercharge Your Restaurant: 7+ Different Ways to Use the OrderUp POS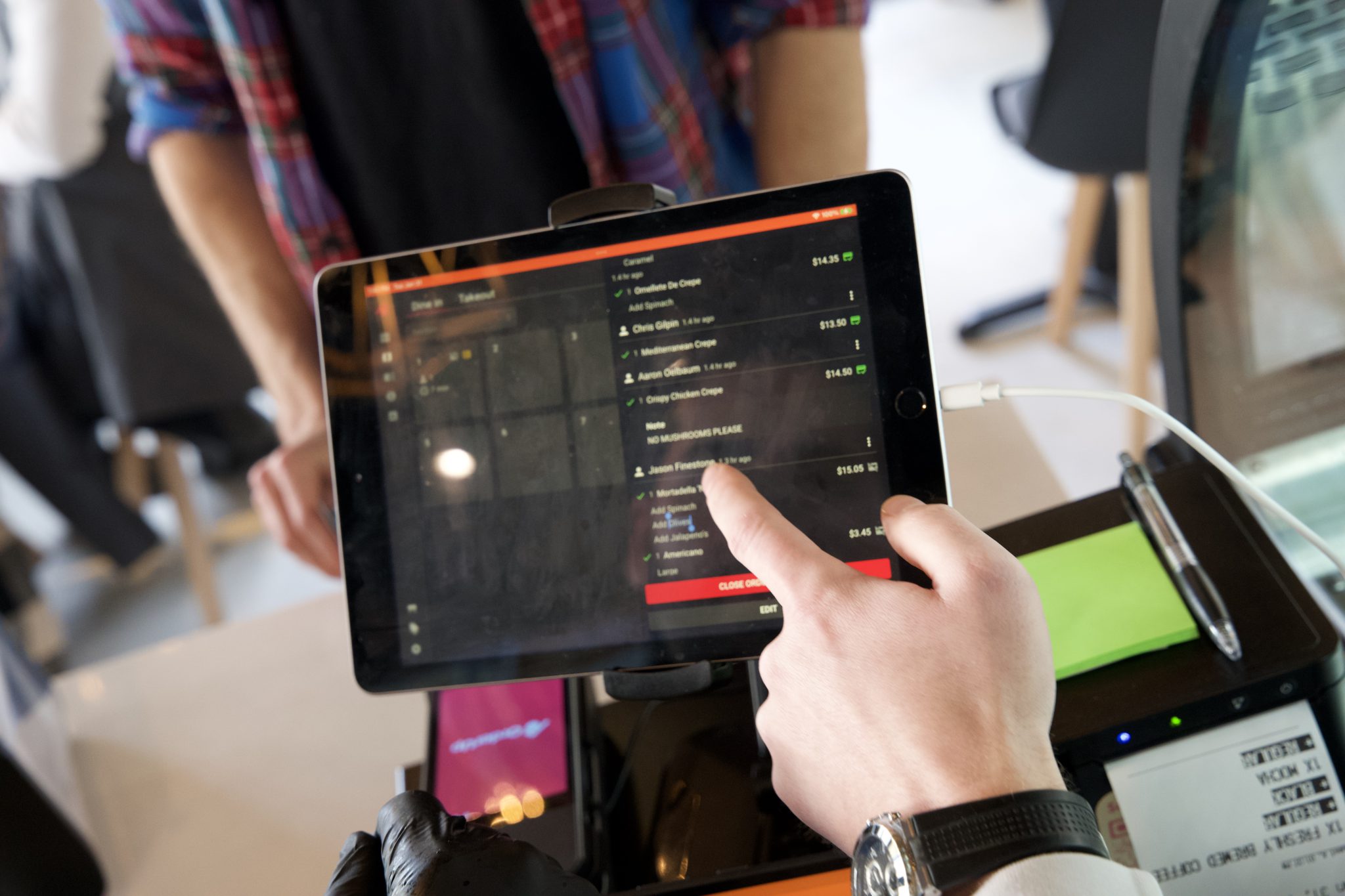 A Dynamic POS for a Dynamic Restaurant
Restaurants are increasingly adopting digital solutions to streamline their operations and enhance the customer experience. In fact, 75% of restaurant operators say they will be investing in new technology in 2023.
In this post, we'll go over some of the different ways restaurants can use the OrderUp POS, and how we help streamline operations.
Here are some of the different ways that restaurants can use OrderUp to improve their operations and better serve their customers.
These are just some of the most common steps of service, we encourage you to be creative and think about how different features could improve your operations.
Traditional Order Input & Payment
If it's not broken, don't fix it, right? 
The OrderUp POS can be used in the most traditional and simplest way ever. Punching in orders and processing payments. 
In a dine-in scenario, this means the staff member takes a tables orders either by memory or pen & paper, and punches them into the POS.
When it's time to settle up, customers can pay by cash and card via a staff member & payment terminal.
Tableside Tablet Order Input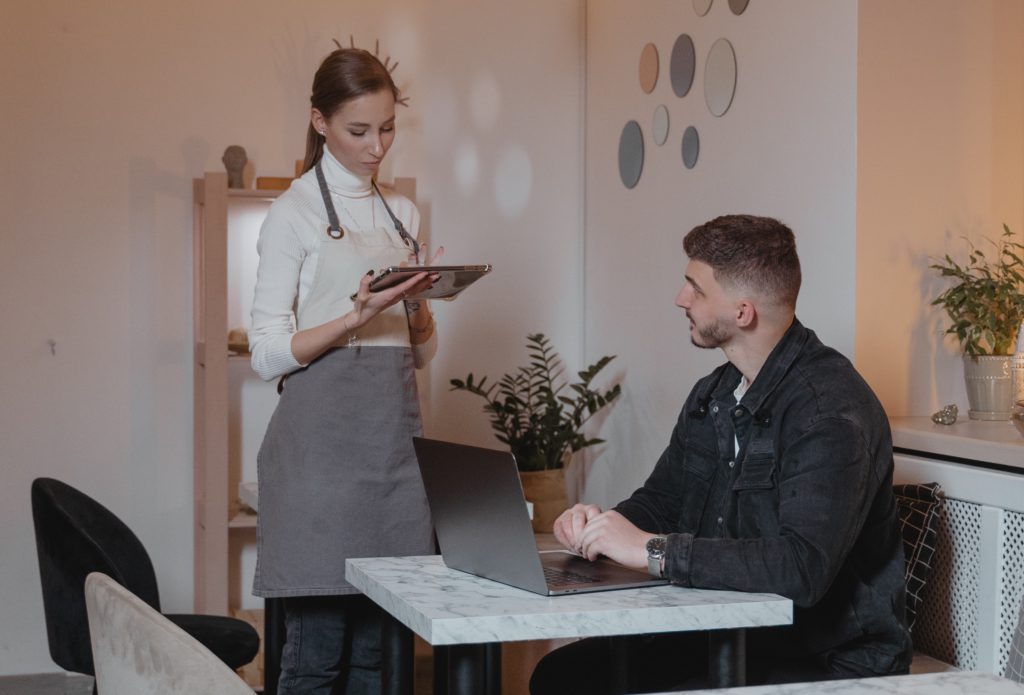 Tableside ordering involves the server carrying around an iPad or other mobile device with the OrderUp POS software installed.
The server can take orders directly at the table and enter them into the system in real-time.
This method reduces the likelihood of errors or delays in order processing, and can also improve the overall customer experience by allowing for more personalized service.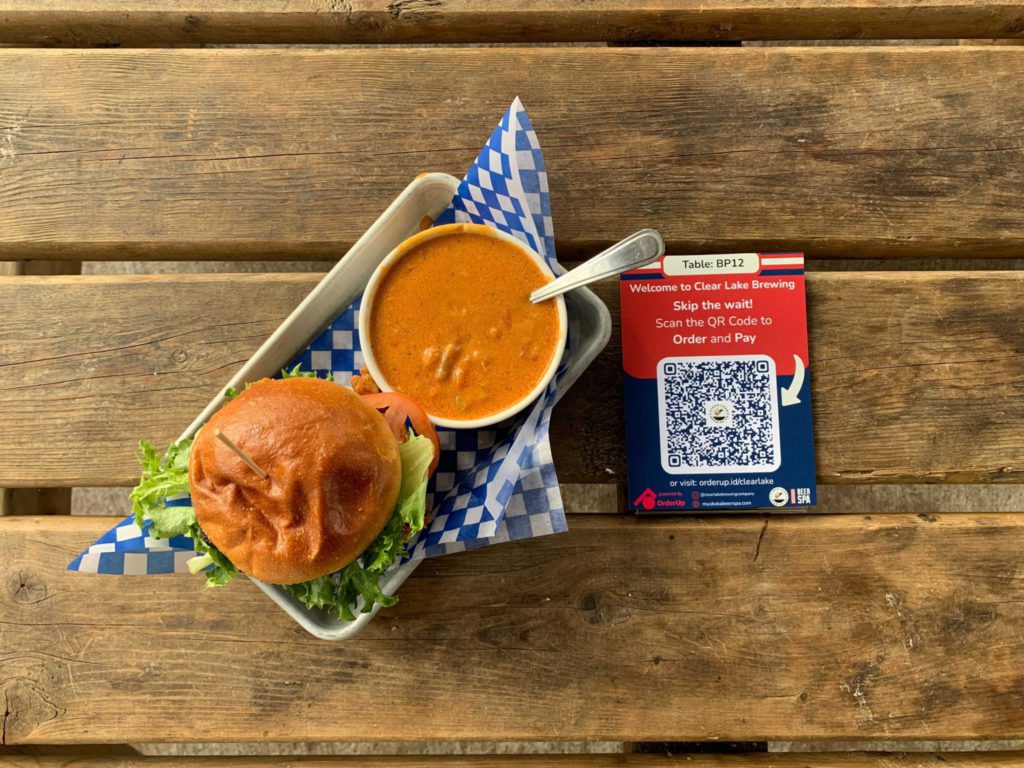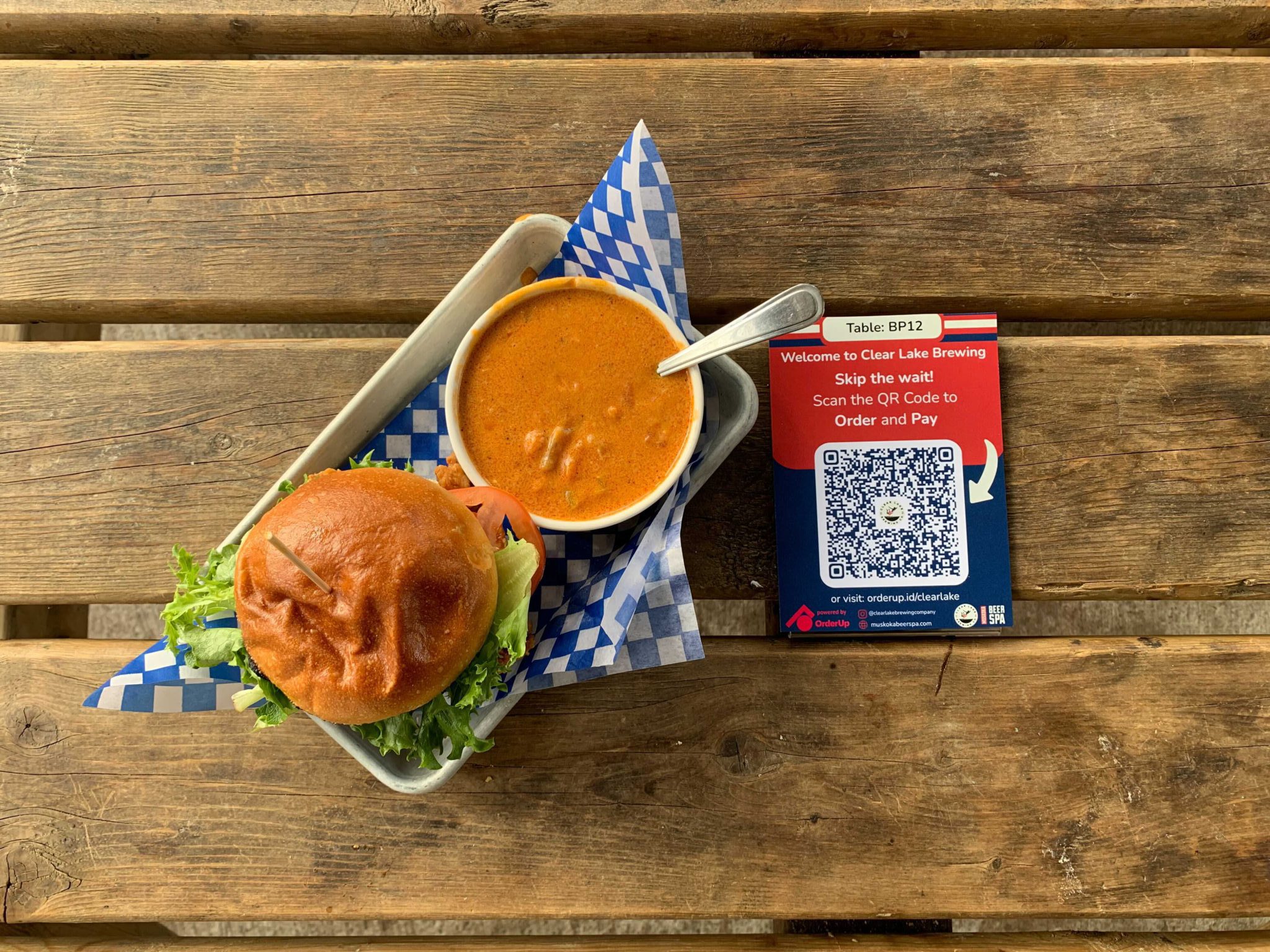 Hybrid QR code ordering is a newer approach that allows guests to place orders and pay from their own smartphones using a QR code.
However, customers can also order from a staff member if they prefer. This method is ideal for restaurants that want to offer a contactless ordering and payment experience while still providing the option for traditional service.
QR Code Order & Pay + Digital Tab System
A caveat to the hybrid system is it opens the door to let guests open a tab directly from their phone. In this type of scenario, a guest can order from their phone, or a staff member, but when it comes time to pay, they have the option to pay by phone or through a staff member.
Since we'll collect credit card information before a mobile order is placed, this gives restaurants the ability to charge a card after in the case of a "dine-n-dash", but also gives the guest the freedom to simply get up and leave on their own time.
Perfect for lunch rushes or times when restaurants might be understaffed, slowing down the checkout process.
Our co-founder and CEO Chris Gilpin explains in a webinar with Stripe, take a listen below (under 1 min).
We've also seen some crazy results with QR code ordering when it comes to staffing and labour costs in general. At one of our partner restaurants, it's not uncommon for a server to be covering 15+ tables, at once, on a Saturday night! If labour costs are top of mind this year, you'll definitely want to consider a system like this.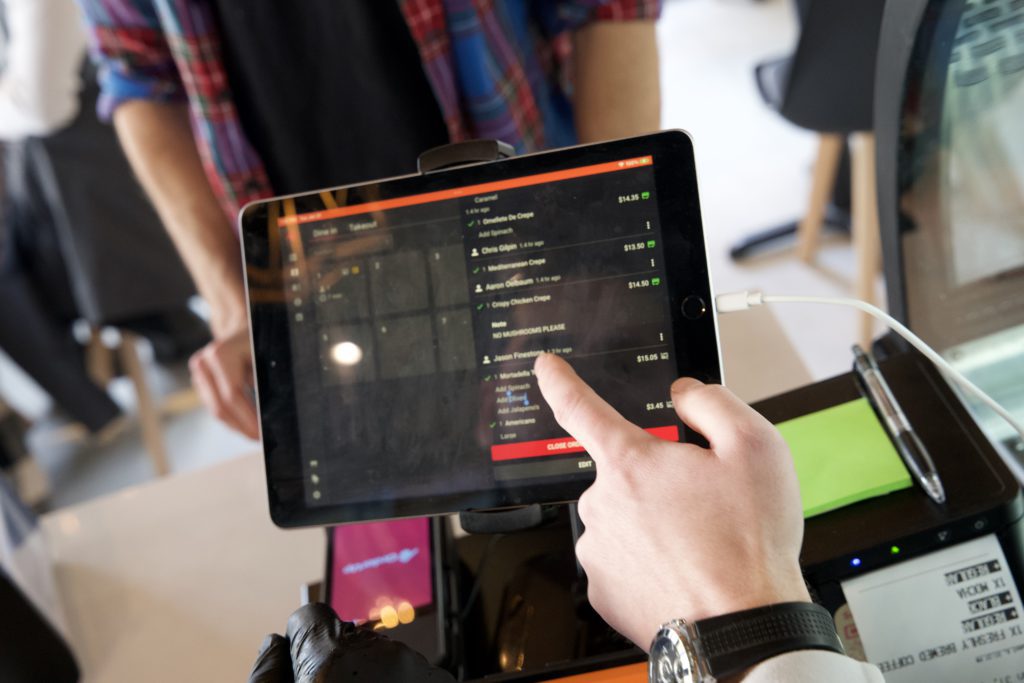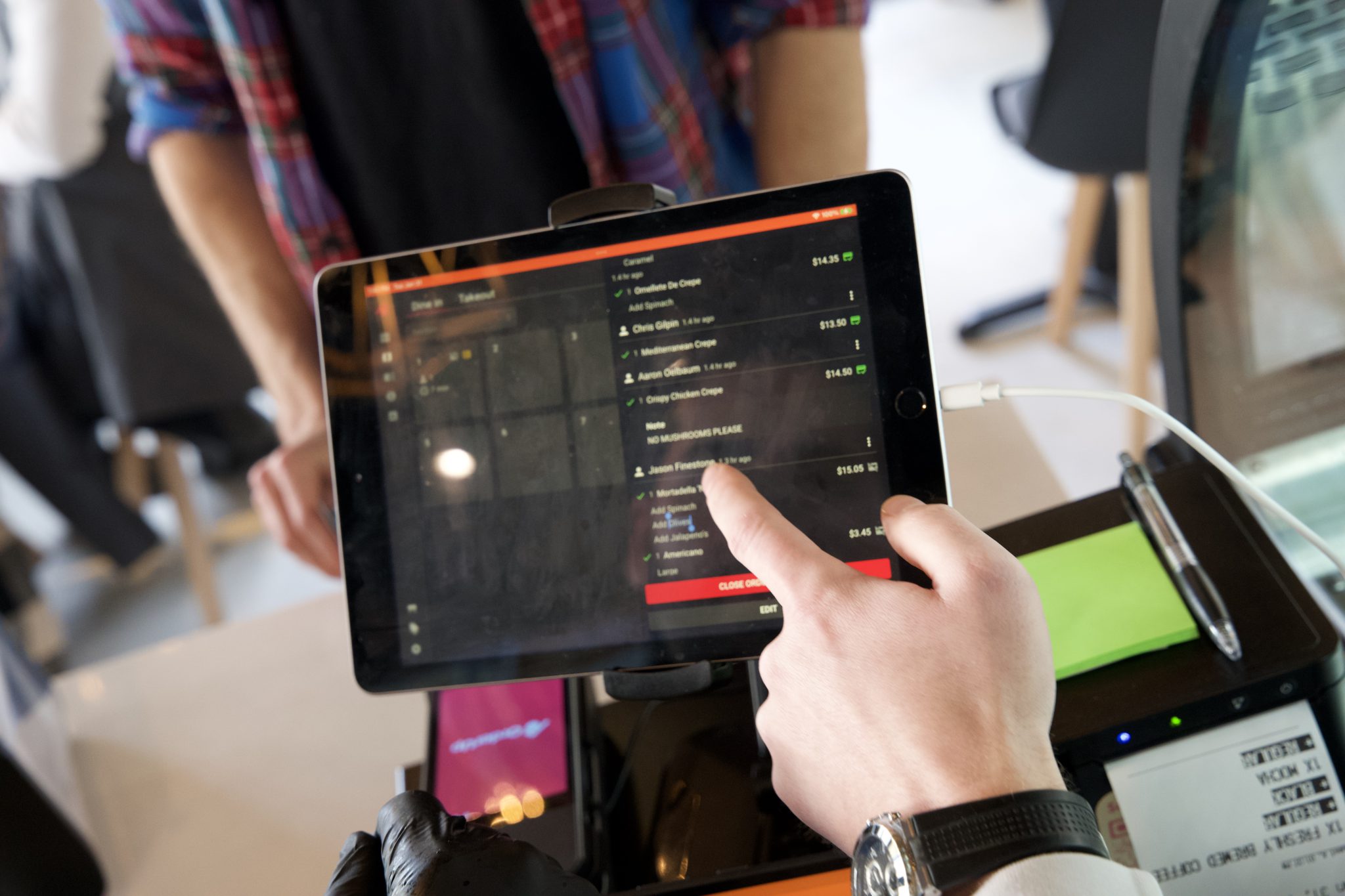 Counter service is another way that restaurants can use OrderUp. This method is ideal for quick-serve restaurants that want a simple way to take orders and payments. 
Staff will have the option to add the guests name should there be any wait time or a crowd around the pickup spot. Although optional, names would appear on any printed chit as well.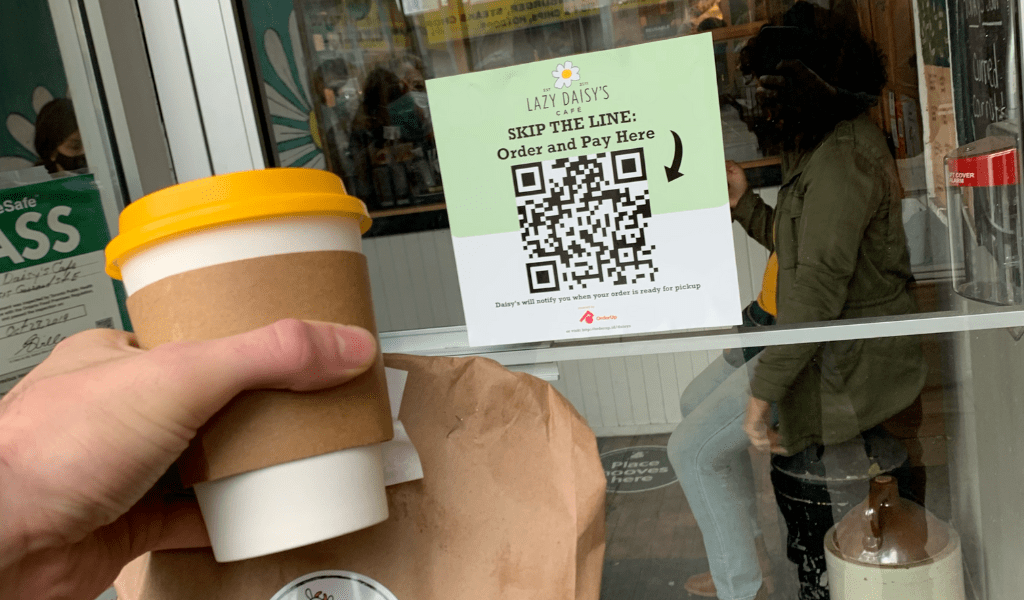 Restaurants can place a QR code somewhere outside their restaurant, and it allows customers or walker-by's to order & pay from their phone, and skip the line. 
This is especially useful for small, busy restaurants that tend to generate long lines. Guests simply receive a text message when their order is ready to be picked up! 
It's also a great way to streamline orders and keep the line moving during busy rushes! 
OrderUp can also be used to facilitate online ordering for takeout orders. Customers can place orders through the restaurant's website or social media, and the order is processed through the OrderUp POS system.
This method allows restaurants to easily manage takeout orders and avoid the confusion that can arise from phone orders.
Staff also have the ability to set ETA's on orders, which are communicated to the customer via automated SMS/text message.
Unique Venues or Operations
Since our system is so dynamic, it fits nicely into certain "niche" service space. Here are some examples:
Golf Courses: Golfers can place orders from their phones for snacks & beers from the food and beverage cart, concession stand or clubhouse, all while playing their round or hitting some balls at the range.
Food Halls: Allow customers to browse all the merchants at a food hall, and order items from different merchants, all while skipping the lines. 
Theatres: Don't want to miss a second of your movie or show? Place an order from your phone in seconds and have it delivered to your seat.
These are just a few of the many other types of services that fit nicely with the OrderUp POS.
Which one (or combination) is for you?
There's a variety of options for how restaurants can use the OrderUp POS system to manage their operations and provide better service to their customers.
From traditional tableside ordering and counter service to hybrid QR code ordering and online ordering for takeout, there's no right or wrong way to use OrderUp.
Each restaurant can choose the methods that works best for their particular operation and customer base. Restaurants can use all at once, or just a few in parallel.
The key is to find the method that provides the most efficient, accurate, and convenient service for customers, while also streamlining restaurant operations and improving overall profitability.
With OrderUp's customizable POS system, restaurants can tailor their ordering and payment processes to meet the unique needs of their business and customers
Get Started With a Demo
Book some time to learn more about our platform, and see if it's right for your operation.
Book a Demo