Product Updates – Q1, 2023
We've released some new features for the OrderUp POS! Please see below.
Manual Order Input & Editing Orders
In this section we'll go over how to create orders manually, and edit existing orders for dine-in and takeout service. For an overview, we recommend taking the time to watch this video. 
Edit Existing or Open Orders
We've added in a simple staff time tracking feature which allows staff members to clock in and clock out, as well as track wages and labour costs.
Custom Kitchen Names for Items and Modifiers
Set custom item and modifier names for the kitchen or bar.
It's easy to accept cash payments.
Payment Terminal Management
Manage your payment terminals directly from the OrderUp POS. Since these are physical hardware, they come fully connected and ready to go.
To order an OrderUp card payment terminal for your location, contact [email protected] or your account representative.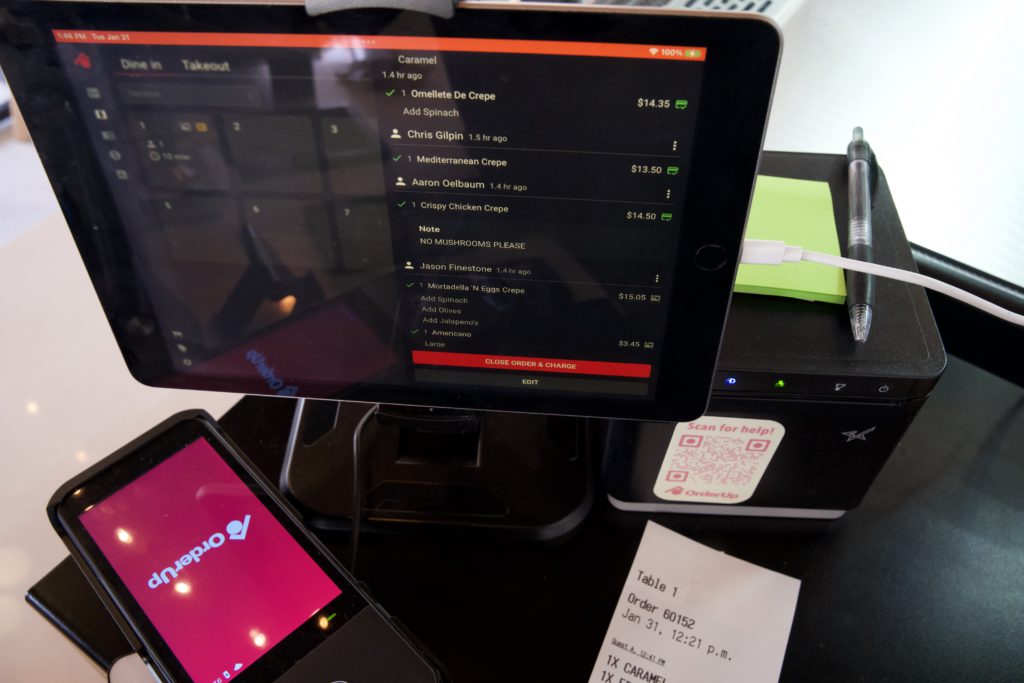 Open food is great if you have to add a custom item on the fly. Staff members can easily input name, price and notes associated with the open food, as well as choose a printer. 
See below to see how it works.
Order Notification Improvements 
We've made big strides to make sure no order goes unnoticed. This is why we've improved our order notification protocols. This ensures that sound is always on, unless specified otherwise.