On Course Mobile Ordering
Turn your food & beverage carts into order fulfilment machines
Supercharge your food & beverage sales and experience with On Course Mobile Ordering. Revolutionize the way golfers order & pay for food & drinks on the course, so they can focus on their game. 
Increase AOV & order frequency
Elevate the golf experience
Speed up pace of play
A better way for golfers to order & pay
As the game of golf evolves, courses are embracing new technologies to meet their customers where they are. 
With OrderUp for Golf, golfers can order order food & drinks anytime, anywhere on the course, and have it delivered directly to their location.
Connect on-course ordering to your restaurant or halfway house. 26% of golfers say online ordering would encourage them to order more.
How On-Course Mobile Ordering Works
Each golf cart or golfer will be provided with a QR code. 
Players scan the QR Code with their phone, and it will bring up a digital menu. 
From there, golfers will be able to browse the menu and place orders while on the course.
Golfers are able to order from their golf cart, and have the food & beverages delivered directly to their hole, on the course.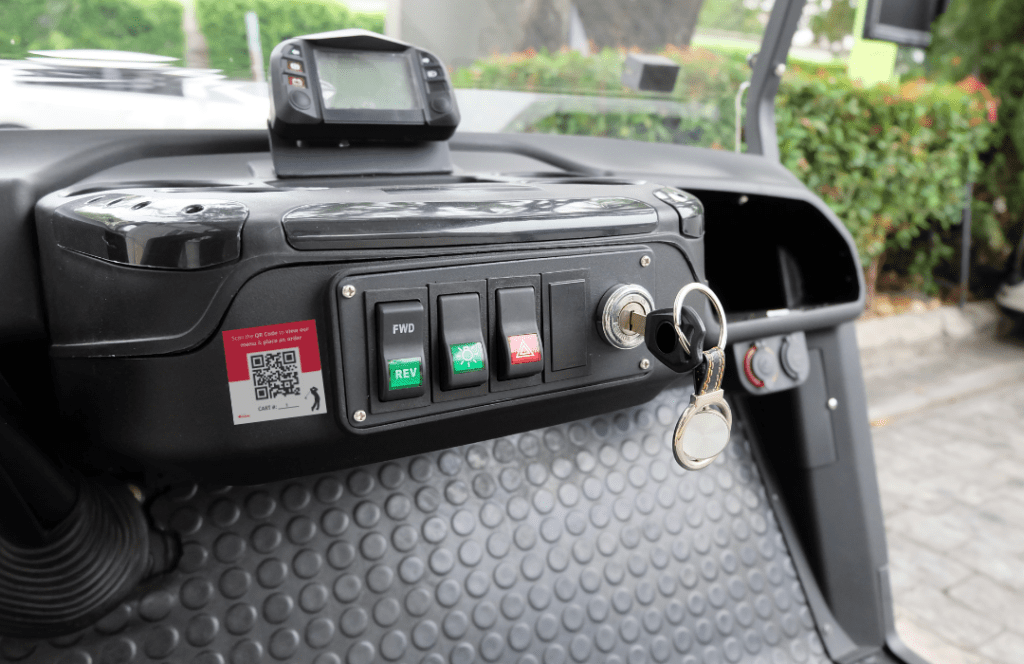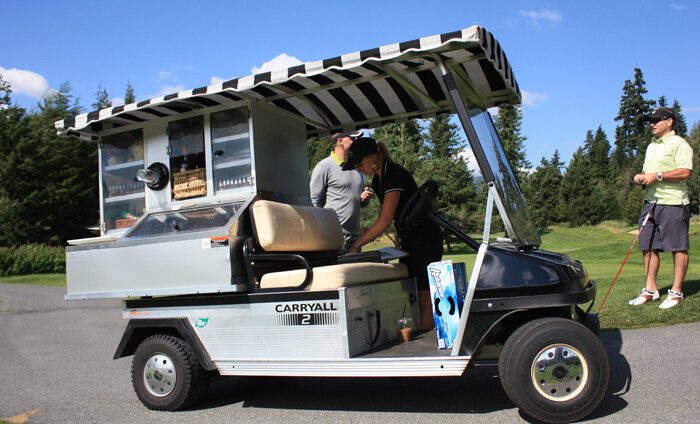 Once an order is placed and paid for, it's sent to an iPad located at the food & beverage cart. 
The order will contain all necessary information including the golfers name, the cart number they are in, the hole they're on as well as the order information. 
From there, the food and beverage employee can approve the order, and set an ETA based on their location on the course. 
ETA's are communicated via automated text message to the player. 
The food and beverage cart operator will then make their way to the specific hole or location of ordering player, and deliver the food & drinks.
Just like that, players can focus on their game, while enjoying great food and drinks.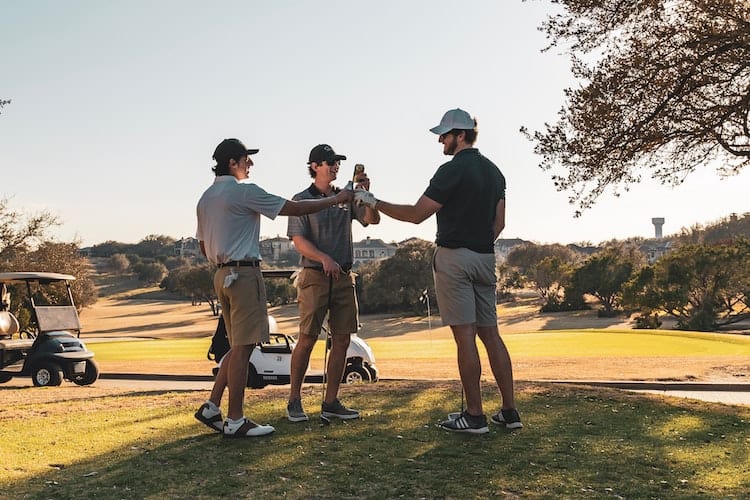 The benefits of on course mobile ordering for courses & players
Over the past decade, there has been a significant shift in how people shop and spend money. 
With the widespread adoption of smartphones and mobile devices, more and more people are using these devices to make purchases – online or in person. 
Orders made from mobile devices result in a 27% increase in average order value.
People aged 18 to 34 now make up the largest share of golfers at 24%. This represents around 6.1 million young golfers. Conversely, this demographic enjoys using technology to support their experiences, whether it's on the course or in life.
As the demographics of the golf industry change, so too does the way people are making purchases on the golf course. Whether it's simply using a mobile wallet instead of cash, having more ways for golfers to order & pay is a direct reflection of how courses are becoming more accessible as the game grows.
Convenience and speed is key when it comes to serving a younger a demographic. In fact, studies show that Milllenials and Gen-Z genuinely dislike waiting (for just about anything) so much that they are willing to spend a premium to forgo a wait time. 
Golfing can be a socializing event, just as much as it is sport. Putting an importance on providing a great, fast and convenient experience in tandem with the swinging the clubs can help courses gain a genuine competitive advantage in their market.
Whether it's simply using a mobile wallet instead of cash, having more ways for golfers to order & pay is a direct reflection of how courses are becoming more accessible as the game grows.
Nobody likes a slow pace of play.
Whether it's working out an order at the cart, are re-loading on beers at the turn, the slightest wait times can have a ripple effect into the pace of play of other golfers. 
Whether it's pre ordering for the turn, ordering from the cart, or having a beer waiting at the club house, giving golfers the option to order mid round helps speed up the pace of play, drive more revenue, and streamline operations.
Fill out the form to learn more about OrderUp for Golf