0% Commission Online Ordering Platform
Anywhere your menu exists, so does zero-commission online ordering.
Capture your audience, wherever they are by accepting takeout orders online – directly from your menu, website, social media, review sites or on premise. All while paying zero commission or monthly fees.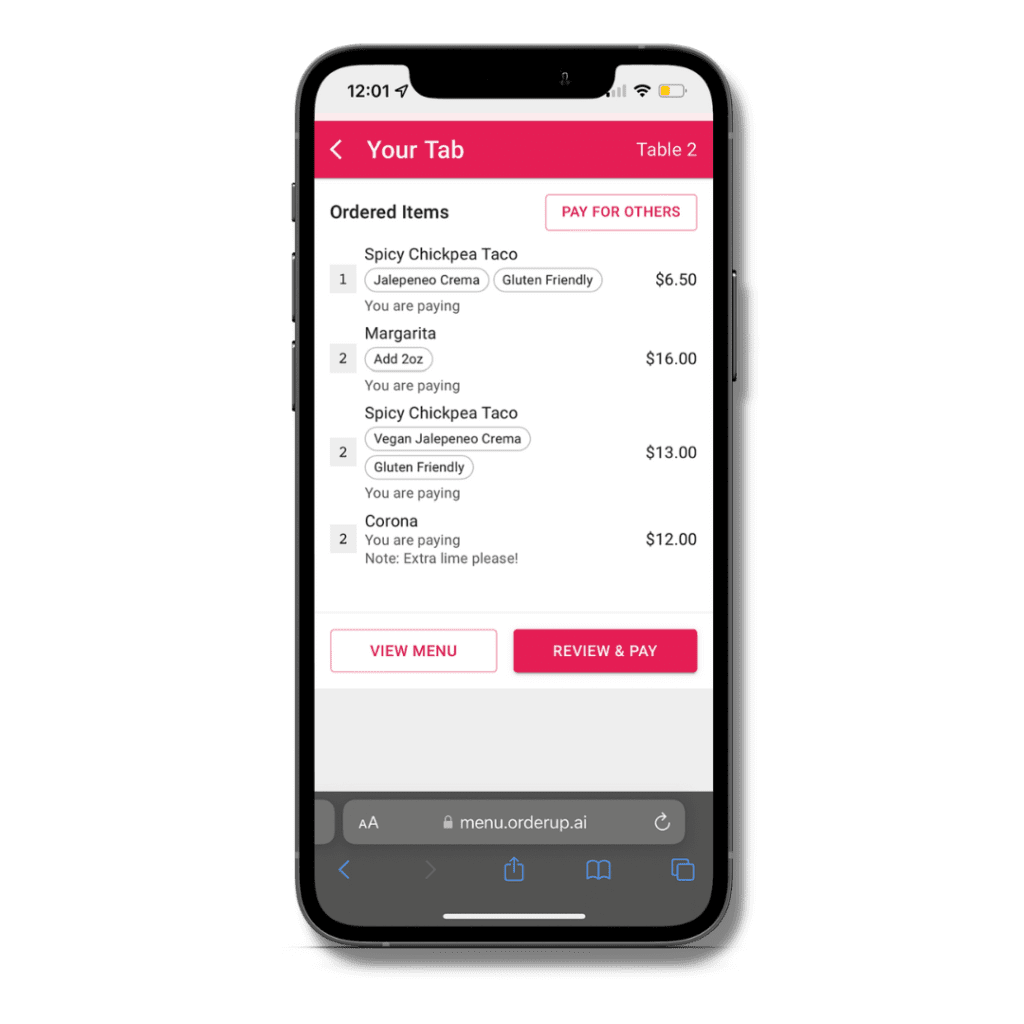 Trusted Takeout by great restaurants everywhere
Accept zero commission online orders from anywhere…
Website
More people are visiting your site than you think. Convert visitors into customers by enabling your menu to accept orders.


Social Media

Make it easy for your followers to place an order for pickup, right from any of your social pages.



Review Sites

Diners rely on review sites to guide their eating decisions. Accept orders through Yelp, Tripadvisor, or anywhere else!

On-Premise

Reduce long lines and wait times by allowing your guests to order and pay without reaching the counter.


Online ordering, by the numbers:
70% of consumers say that they'd rather order directly from a restaurant, ensuring that their money goes straight to the restaurant, not a third party app.
Online orders net an 18% increase in spend when compared to orders placed verbally over the phone.
51% of millennial consumers would choose one restaurant over another if they offered online ordering through their website.
Cut through the noise of 3rd party marketplaces
Convert your visitors and followers, without paying the fees
Your menu is your best marketing asset
Update your menu in real time, and accept orders from anywhere online. 
OrderUp menus are link based, mobile friendly, and designed with the future diner in mind. Because of this, they are SEO friendly and can help boost your online search results.
An OrderUp menu is fully customizable allowing you to test different pricing, imagery, descriptions naming conventions and item placement to save time, and drive revenue. Learn more about menu optimization here.
Your menu can be posted anywhere, meaning that your potential customers are always seeing your most up-to-date offerings.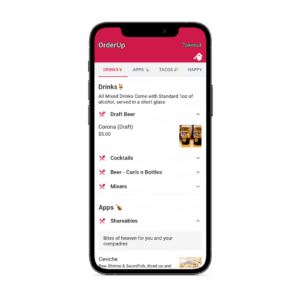 Build & maintain the relationship with your guests
Gain access to the insights and data behind your online ordering operation, and come up with creative or strategic initiatives to drive revenue.
Provide 1:1, personalized support for your guests. There's no need to jump through the support hoops of a third party app.
With that said, our support team is usually just a text or phone call away to help resolve issues as they arise.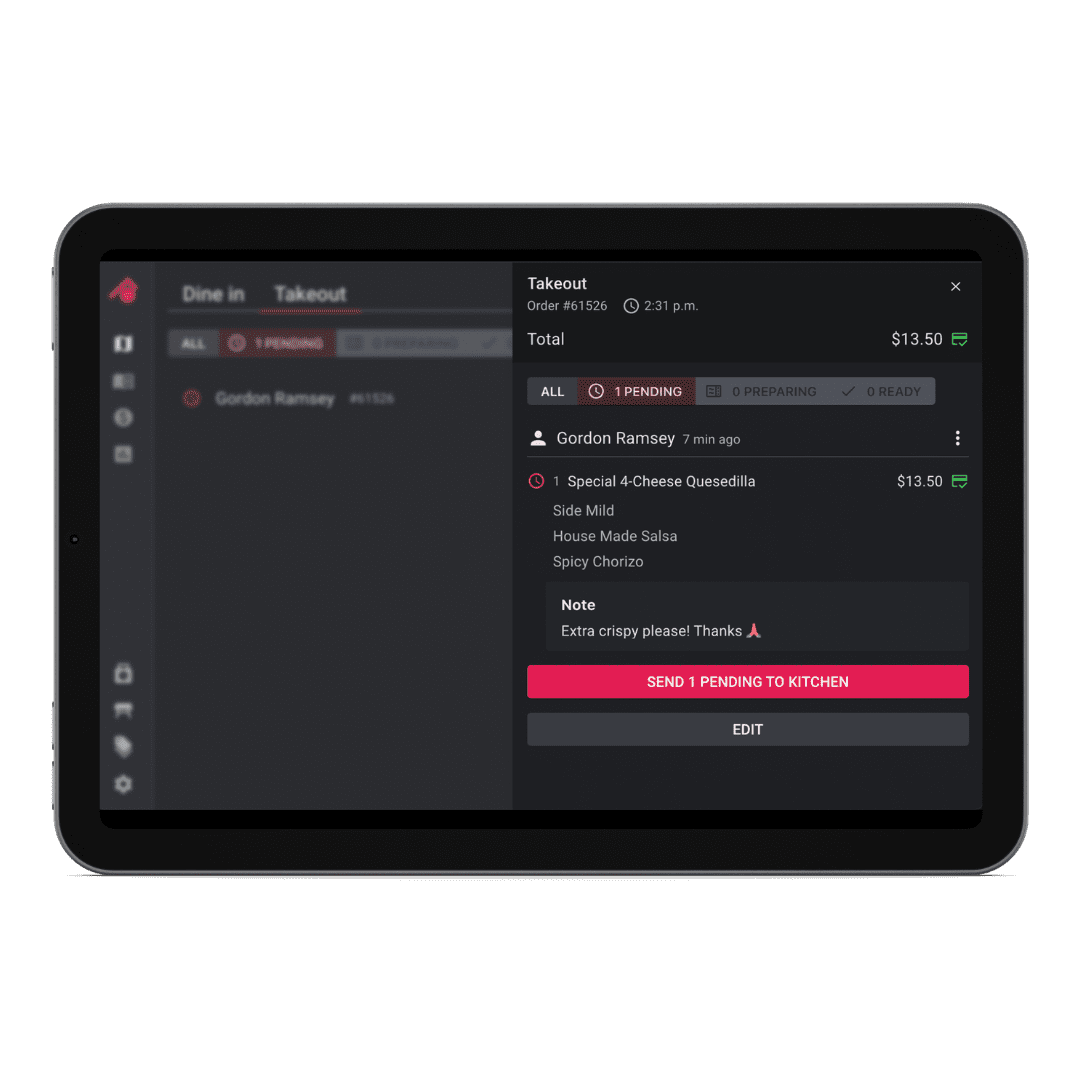 Our order management system is designed to look and feel familiar. This makes training, accepting or editing orders as simple as possible. 
Staff members are able to confirm takeout orders, complete them, while also having access to the menu builder to mark items out of stock. Plus, there's no purchase necessary if you have one hand. 
Learn more about the flow of accepting orders here.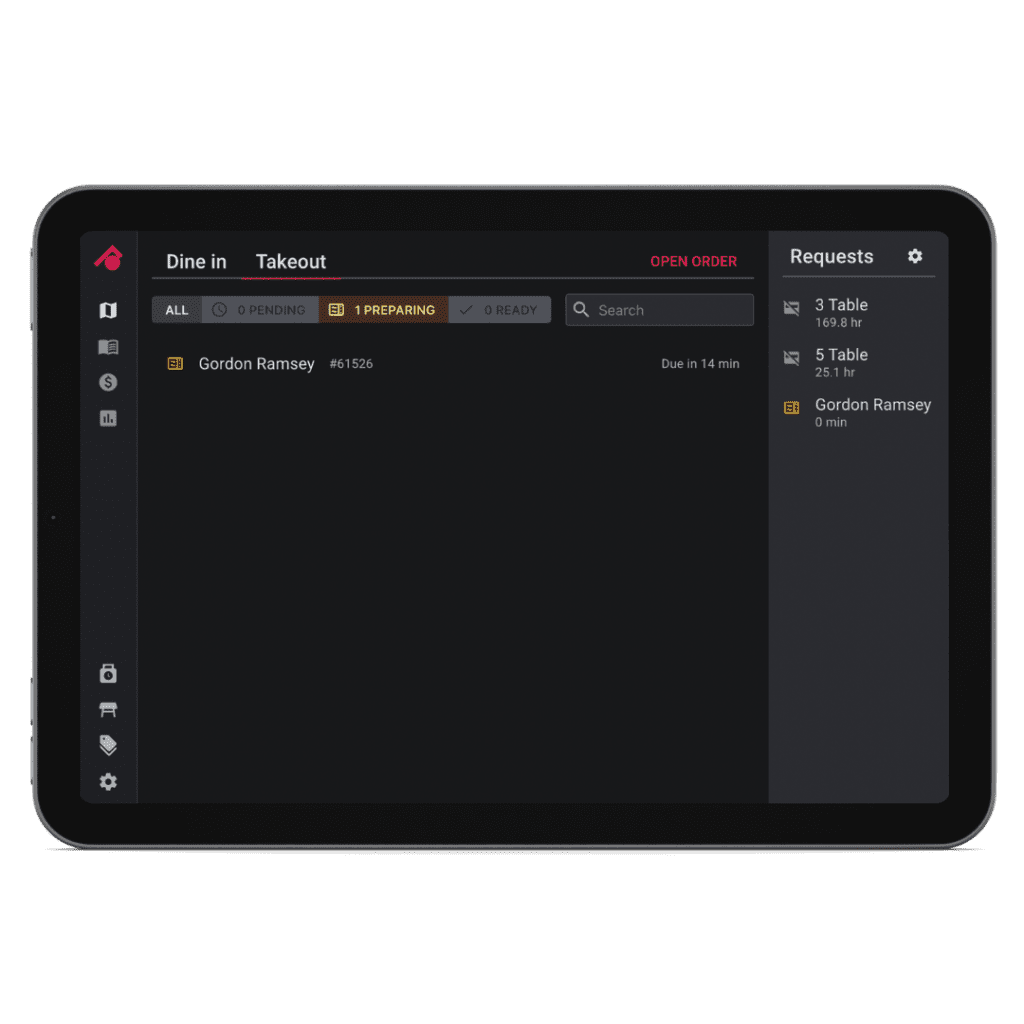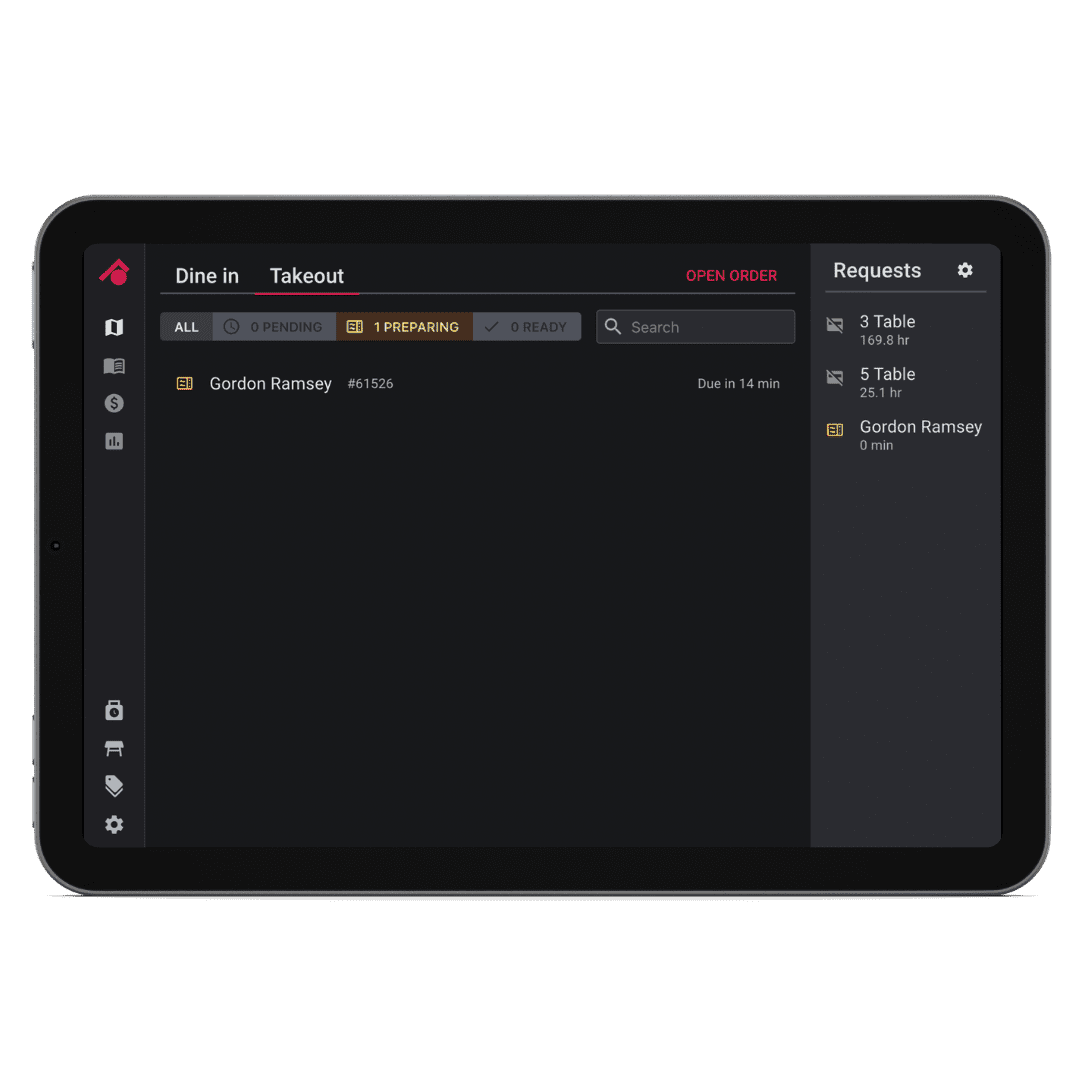 Always up to date, easy to update.
Ensure your potential customers are always seeing the most recent menu, items and promotions.
Update your menu in real time with our easy-to-use Menu Builder backend. 
When you make a change to the menu, it updates everywhere.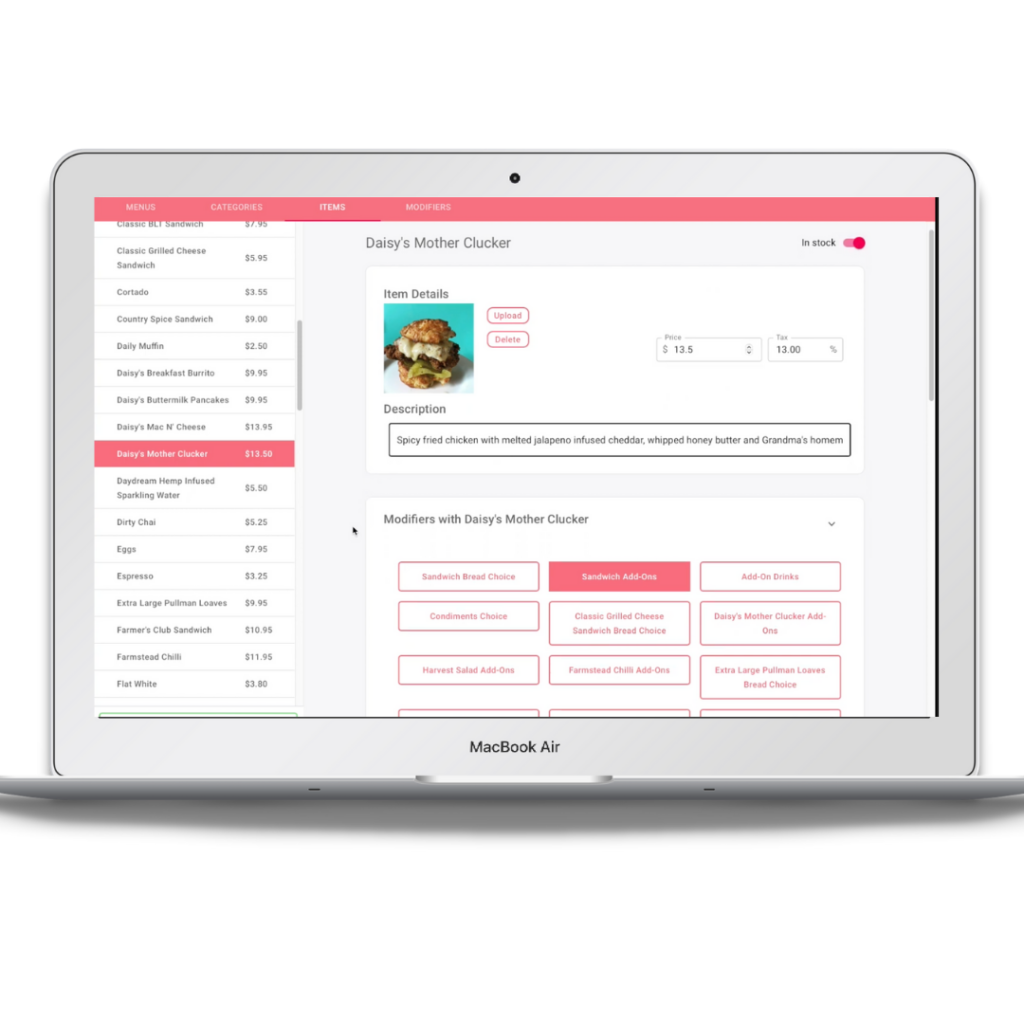 Text message notifications
Can't accomodate an allergy or request? We have built in SMS messages that inform diners of any changes, ETA's and updates regarding their order.

ETA's are completely customizable.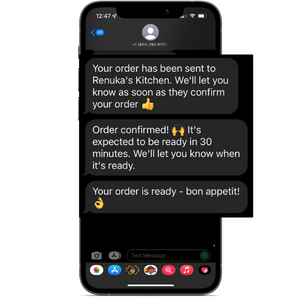 Any order that is placed, is already paid for securely. We support all major credit cards, and are compatible with Google and Apple Pay.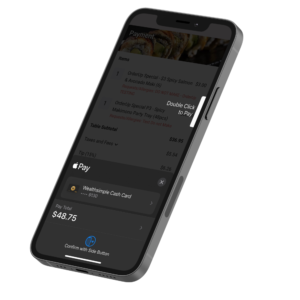 Our menus are optimized to support modern SEO (search engine optimization). They are coded, speedy, and designed for smart-phones and devices. It's time to get rid of that PDF version on your website, and increase your visibility online.

OrderUp's online ordering system is completely web based. This means there's no app downloads, ever. All you or your diners need to access our ordering system is an internet connection.
Take control of your online ordering
OrderUp is the most cost effective online ordering system and order management platform in Canada. Join the OrderUp network today.