3 Restaurant Trends for 2023

Restaurant and Food Service Trends to look out for in 2023
For over a decade, the restaurant industry has been marked by sales growth and innovation. Restaurants have become more innovative with foodservice concepts and products, both in the form of new menu items and customer experiences. As we look at the future, trends in foodservice need to keep up with these changes and innovations to remain relevant to patrons, operators and investors.
Success in the food service industry in 2023 will follow three major trends. There's a ton of opportunity for restaurants to capitalize in 2023 and set the baseline for success in years to come. Tech, Food and the Economy are the three overarching trends that will impact the foodservice industry in 2023. 
Investment and Adoption of New Technology

75% of restauranteurs plan on investing in new technology in 2023
Adopting available technology will cut costs & save time from an operational standpoint
Investments and a shifted focus towards marketing, loyalty and promotions will keep customers coming back

Thoughtful Food Offerings Will Help Restaurants Differentiate

Demand for sustainability is still growing. Restaurants who offer creative solutions are at an advantage
Chefs and restauranteurs will begin to experiment with functional ingredients, taking queues from retail
Global & Local Fusion dishes will grow in popularity 

Economic Outlook & Results


Rising or inconsistent food input costs will continue to cut into margins. Restaurants that can weather these ebbs & flows will be better off in 2023
Interest rates, disposable income and employment will have an impact on consumer consumption decisions
Wages and labour costs will continue to rise
Investments and Acceptance of New Tech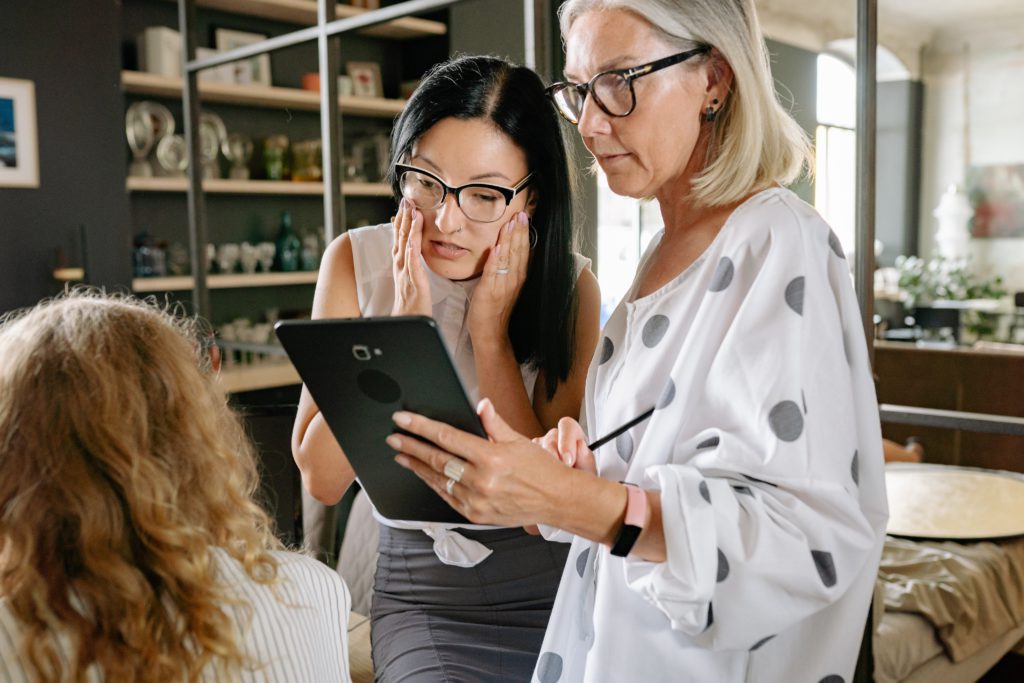 Point of Sale, Scheduling, Payroll
As of September 2022, the vast majority of independent restaurants (81%) are still using legacy point of sale systems. Many of these legacy systems are simply outdated compared to new options in the market.  And as such, 75% of restaurants say that they are likely to convert to a new technology system in 2023. 
The shortcomings of older systems have tangible impacts on restaurant managers' use of time. On average, restaurant managers are spending around 16 hours a week (two full days) on labour-management tasks such as: 
Payroll: 3.3 hours/week

Calculating Tips & Payouts: 2.9 hours/week

Staff Scheduling: 2.3 hours/week

Labour Compliance: 2.2 hours/week

Verifying Staff hours: 1.6 hours/week

Tip distribution/management: 2.1 hours/week
Using new technology, a lot of these tasks can be automated, and that's exactly what we expect to see restaurants do in 2023.
For example, calculating tips, payout, distribution and management related to tips can be a relatively automated task. Tracking sales, tips and pulling reports on a per server basis doesn't need to take 5 hours a week.
Under the same umbrella, once tasks like tip management are accessible in one place –  it makes feeding the data into an accounting or payroll system that much easier. 
As labour costs rise, restaurants will be looking for ways to maximize efficiency surrounding administrative tasks such as tips & payroll. 
We suggest doing an audit on where a manager's or operators time is spent when it comes to these tasks, and prioritize new systems or technology based on your restaurant's needs.
QR Code Ordering & Payment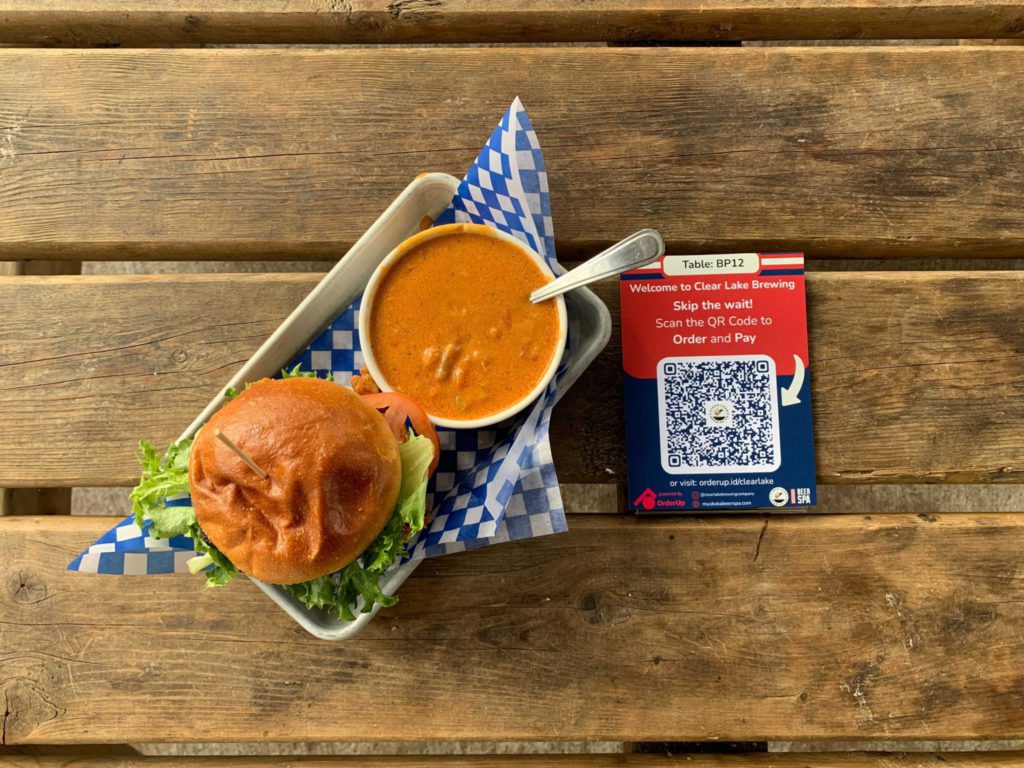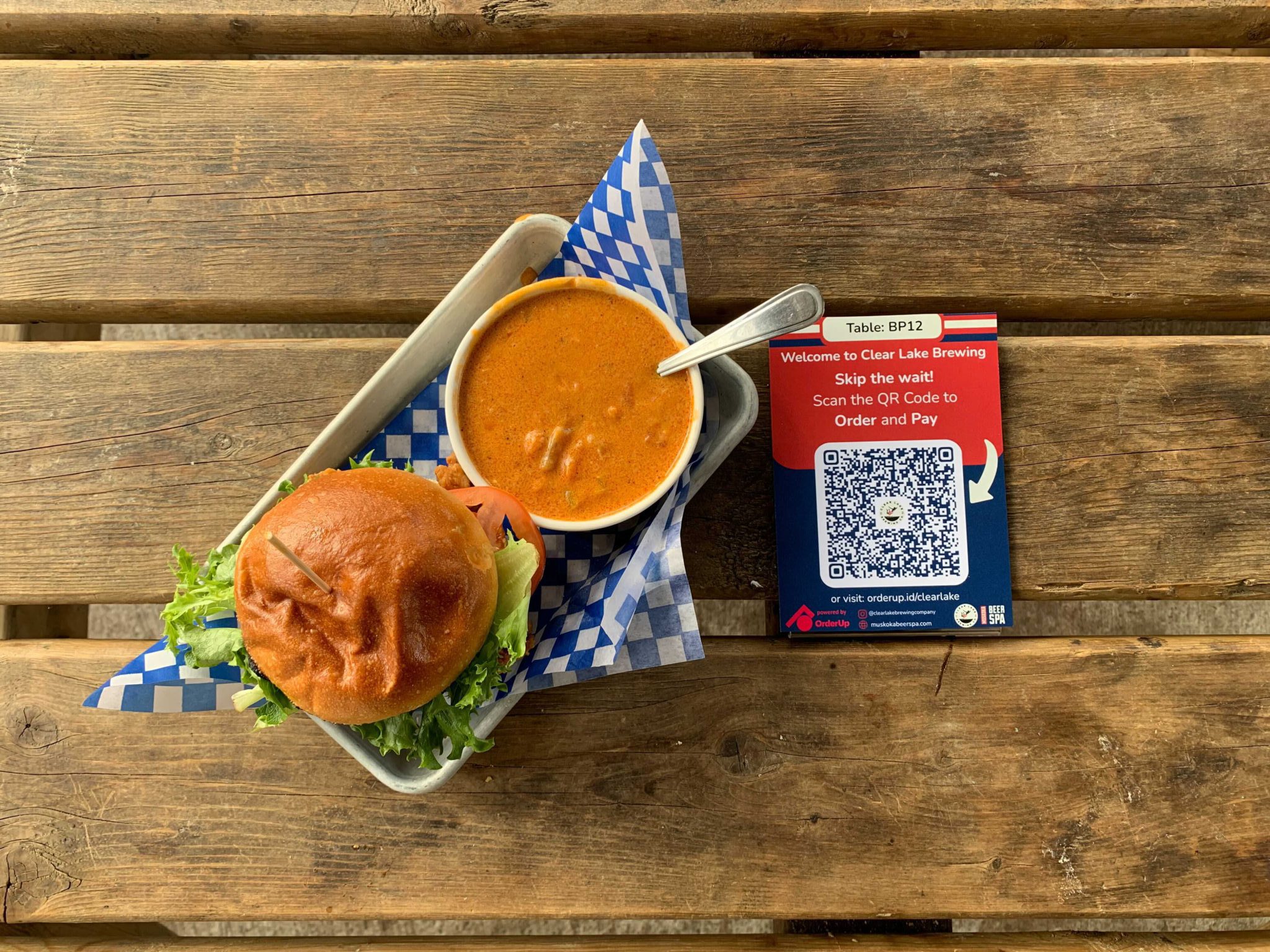 Giving guests the option to order and pay from their phone using QR code ordering will continue to rise in popularity as restaurants and diners see the benefits.
These types of systems have been proven to lower labour costs, improve service and drive revenue. One study found that 63% of restauranteurs are expecting to adopt this type of technology in 2023. Another study found that QR code payments will grow by 240% by 2025.
This technology isn't necessarily new. Consumers are already using their phones to order and pay for some of the world's most popular brands, including Uber, Amazon and Uber Eats.
As Gen-Z's purchasing power grows, the younger demographics and digital natives will be open and accepting of new technologies when it comes to order and payments. 
Despite misconceptions or opinions surrounding the use of QR Codes in restaurants, we still believe that they will play a role in restaurants in 2023 and beyond.
Learn more about OrderUp's QR Code Order & Payment technology
Marketing, Loyalty & Promotions
Restaurateurs will also be investing and leveraging technology to connect with and reward their customers. More restaurants will be taking advantage of low cost automation tools to communicate promotions and loyalty with their customers. 
63% of restaurants plan on using a CRM (Customer Relationship Management) platform to store customer contact information and engage them with email marketing. This is up from 42% in 2021.
In general, email marketing generates a 6x ROI, with businesses making $38 for every $1 spent. Plus, studies have shown that over 50% of consumers are happy to share their data with a brand in exchange for a better deal.
The good part is that there are a number of these platforms that are free or low cost. And quite easy to execute on, even if you've never used them before. 
We go into more depth on how to set up a CRM and use Email Marketing HERE.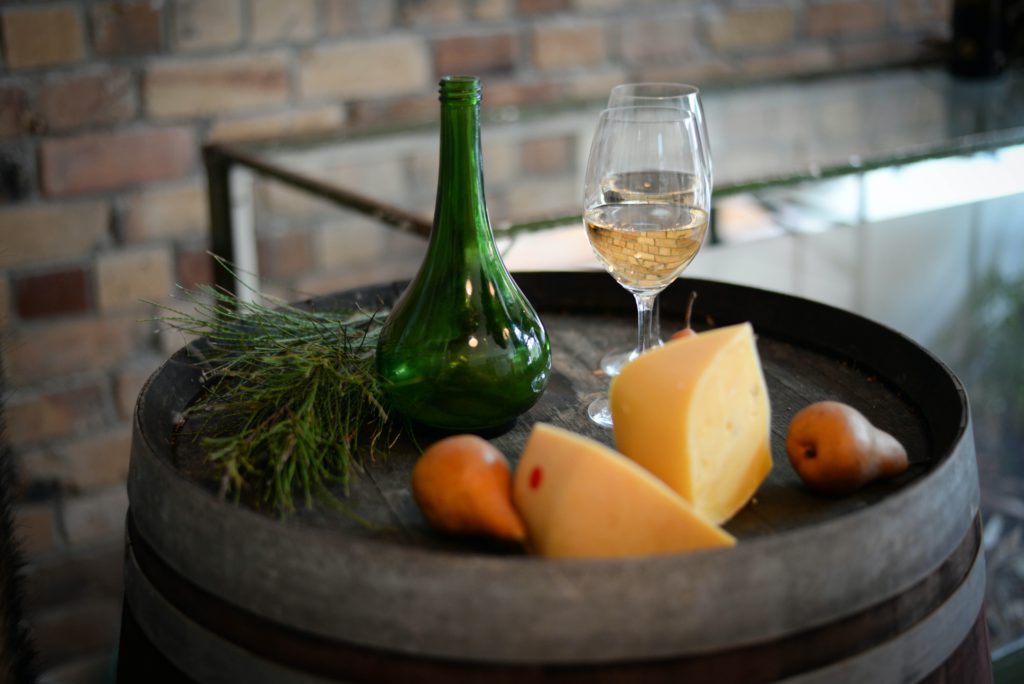 Over the years we've seen restaurants continuously evolve and adapt to consumers' consumption patterns and emerging trends. In 2023, we expect this to continue as consumers' food preferences continue to evolve.
Although sustainability has remained at the forefront of consumer food choice and behaviour for some time now, experts suggest that this theme isn't going away any time soon.
Sustainably Sourced Protein
With growing concerns and awareness of the environmental impact of the global fishing industry, we can expect to see restaurants shifting towards sustainably caught fish. Documentaries such as Seaspiracy and other research has raised awareness of consumers of the impact of overfishing and the global fishing market. Research suggests that if we continue our current fishing practices, there could be no fish left to eat by 2048. 

Similarly, growing concerns over greenhouse gas emissions in the beef and pork production industries. These production facilities account for nearly 60% of all greenhouse gases form food production. In turn, consumers will continue to seek out beef that is farmed responsibly.
Sustainably Sourced Produce
Another trend that we expect to see grow in 2023 is Ultra-urban farming. A concept where urban spaces in densely populated areas are transformed into sustainable farming operations that serve the immediate community. These urban farms often leverage hydroponics, vertical farming and are powered by solar or other renewable energy sources. The outcome is high quality, often organic produce that could be grown just blocks away from a restaurant. 
Outcomes of sustainability
While inflation and rising food input costs are heavily impacting the food service industry, research suggests that consumers are willing to pay 36% more for foods that are responsibly sourced. A Neilson study found that nearly half of North American consumers would change their consumption habits to reduce the environmental impact. This figure rose to 75% with millenials, who would also pay more.
In some cases, shipping and transportation costs can be lowered.
If your restaurant is thinking about providing more sustainable food options, we recommend advertising and communicating with your customer that you're doing so. Simply add it to your menu, and ensure your FOH staff is letting guests know about your sustainable practices. More times than not, guests will be okay paying a premium for a better, more sustainable product.
Restaurants will be focusing on local sourcing as well. Local sourcing means that the restaurant sources its food from within a certain radius of your location, which allows you to support local farmers and businesses without having to travel far distances.
Vegan & Meat Alternatives
Food trend experts suggest that chefs will begin to get more creative with vegan and meat alternative foods. This means going beyond the "beyond meat" trend, and recreating classic animal based dishes that are completely vegan. 
The global vegan and vegetarian meat markets are set to exceed $6 billion by 2023. This represents an opportunity for restaurants to capitalize on those following a plant based diet, or those exploring plant based food options. Out of all the sustainability options, Emerging research suggests seafood substitutes will grow in popularity in 2023.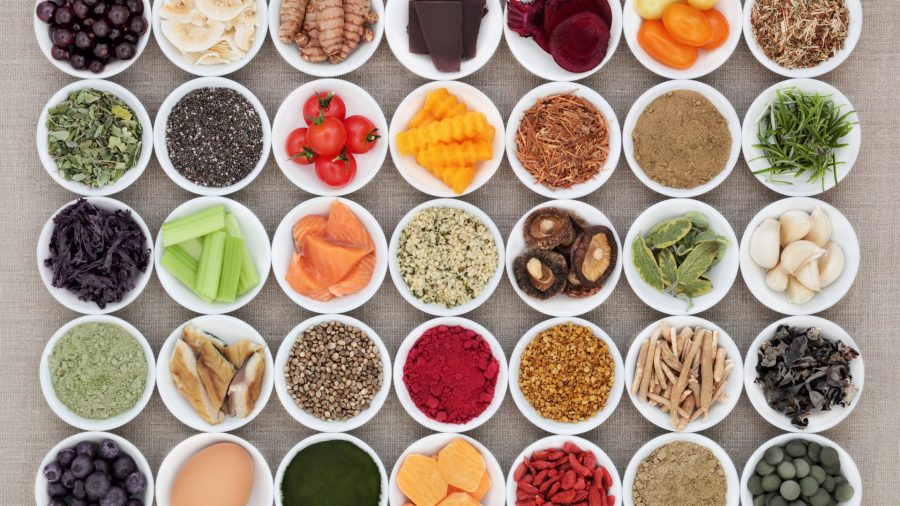 The functional ingredients market is set to explode from 2023 to 2028. A new report predicts the functional ingredient market is forecasted at over $96 million by 2028, representing a 4.5% CAGR (Compounded Annual Growth Rate).
Functional ingredients can be defined as compounds that have a proven health benefit. An example of this in the retail sense are Omega-3 Enriched Eggs, or protein enriched bread. Basically, any food that provides "extra" nutritional value or health benefits.
As demand for these types of foods increase in the retail markets, we believe that there's an opportunity for food service establishments to jump in and capitalize on the trend. 
For restaurants, this means using whole ingredients that are known and proven to have health benefits. One of the biggest opportunities lies within the mushroom market, a market that's poised to grow by 9.5% by 2028. 
Some examples of functional mushrooms are: 
Reishi

Cordyceps

Lions Mane

Turkey Tall

Shitake 

Chaga 

Tumeric
The increased demand for these can be shown through reports and backed up by Google Searches and interest over time.
We believe chefs that are able to leverage functional ingredients into tasty dishes will be well ahead of the curve on this trend.
As fears of recessions loom, macro economic levers heavily influence restaurants food costs, and thus menu prices. Consistent inflation has forced federal reserves to raise interest rates incentivizing consumers to spend less. A weak Canadian dollar is impacting Canadian purchasing power for U.S goods, contributing to rising prices.
Restaurants that are able to weather these challenging economic times through product and operational changes will remain successful.
The Consumer Price Index for restaurant menu prices have increased by 8.6% between October 2021 and October 2022. This is inline with the continued rise of groceries, up over 12% year over year. For Candians, this number sits over 10%.
Here are two strategies restaurants can use to battle rising food costs:
Get creative by utilizing more low cost, in season ingredients. Leverage locally sourced or produced products that don't rely heavily on complex supply chains or input costs.
For Canadians, this increase is driven by a weak Canadian dollar and higher import and input prices. For example, imported items such as Pasta's cost have risen by over 22%. At the same time, input costs for fuel, fertilizer and labour contribute to non-import item costs.
While this might sound too obvious, there are still some affordable ingredients out there, and who better than you to elevate them in your dishes?
Here are some foods to consider including on your menu:
Tofu: 
Canada's Tofu price has remained consistent. The made-in-Canada supply chain for tofu is not often impacted by climate related fluctuations. With vegan or vegetarian-curious demand still rising, 2023 might be a year to experiment with tofu on your menu. 
Beyond Meat Products: 
Due to a decrease in purchasing power, consumers are having to make the tough decision to buy (arguably) overpriced beyond meat products, or real animal protein. Combine that with a sleuth of plant-protein products entering the market, this industry has seen sales plummet over the past 3 quarters. The result? Plant protein becoming a more affordable option going into 2023. To add to this, consumer perception of these products remain positive, in that they believe they are both healthier than their animal based counterparts.
Potatoes: 
Potatoes have always been known as a cheap and reliable food source. Due to government regulations limiting the shipping of potatoes to the U.S in the fall of 2021 and consistent growing yields, Canadian potatoes are in a surplus. 
Flour:
Although the price of flower has gone up, it remains relatively low and stable when compared to the overall food market. If you're able to bring production of flour based products in house, it may be worth exploring. 
Bananas: 
Thanks to a steady over supply, banana price growth has remained relatively low and stable. They also haven't been impacted by increased packaging and plastic costs. Due to oversupply, this means it will be consistently priced lower to entice consumer purchases.
And here are some items you might want to avoid or reconsider on your menu as prices continue to rise: 
Lettuce & Leafy Greens:
Lettuce prices have surged across Canada. Distributors say that demand is exceeding supply of iceberg and romaine lettuce, and pressures are expected to continue into 2023. So far the price of iceberg lettuce is up over 26%. This is expected to place upward pricing pressure on other leafy greens such as spinach and kale. If you're switching away from lettuce, just be conscious that substitutes prices are also liable to rise.
Fresh Fruits:
Import costs and the weak Canadian dollar are making imported fruits more expensive. Even domestic fruits such as apples have seen over 5% price increase due to labour costs. It doesn't look like fruits, especially if it is out of season will have a stable price.
 2. Another way to combat rising food prices is to optimize your menu. 
The process of optimizing a menu can be shown in more detail here: How to optimize your menu for revenue and more specifically, find your winning dishes and losing dishes, and cut your losses. 
To be able to keep the lights on while offering reasonably priced food, restaurants will have to find a way to manage rising labour costs.
Restaurants are already relying on technology to help bear the burden of rising labour costs. 
The restaurant industry in Canada is known for its high turnover rate and low wages, with many workers earning minimum wage or just above it.
According to Statistics Canada, the median hourly wage for food and beverage servers in Canada is $11.35, which is significantly lower than the national median wage of $22.50. Additionally, many workers in the restaurant industry do not receive benefits such as sick leave or health insurance.
This low wage and lack of benefits can make it difficult for workers to make ends meet and can lead to high levels of stress and burnout. It can also create a cycle of instability, as workers may have to take on multiple jobs or work long hours to make a decent income.
There have been efforts to address these issues and improve wages and working conditions in the restaurant industry. In some provinces, the minimum wage has been increased, and there have been campaigns to end tipping and move towards a more equitable wage system.
However, there is still much work to be done to ensure fair wages and labour standards in the restaurant industry in Canada. It is important for restaurants, workers, and policy makers to work together to create a more sustainable and equitable industry for all.
Learn more about OrderUp & how we can help you succeed in 2023
$0/Month POS, QR Code Ordering, Online Ordering
Simple, Affordable, Local