How to Limit Your Restaurant's Queue Time
Warm weather, long lines, longer wait times. Three tips to help your restaurant maximize the efficiency of long lines.
As warm weather approaches and lockdowns (hopefully) near an end, people are out and about, eager to try new foods or just enjoy a drink on the patio. What often comes with this growing demand is long lines and wait times.
Having long lines or wait times is a pretty good problem to have when you're in the restaurant industry, but is there any way to make the most out of it? A study by Forrester suggests that almost 60% of the consumers said they would be likely to shop elsewhere if they could have a better checkout experience.
OrderUp's CEO Chris Gilpin discusses 3 tips on how to maximize the opportunity of these growing lines and how to work through them more efficiently.
How Restaurants Can Maximize Efficiency Surrounding Long Lines And Wait Times
1. Why Improving Your Restaurants Queue Time is Important
Any restaurant owner knows that long lines are both a blessing and a curse. But what does the data say about long lines and queue time? Here's some of the "why's" limiting your queue time,  and improving your ordering and payment process are important in 2021.
Without waiting, the total revenue generated by a restaurant would increase by nearly 15%
Over 75% of shoppers say that queuing to pay is the worst part of the experience
 56% of consumers say fast payment and reduced queuing is critical to "positively influencing their perception of a brand"
83% of consumers consider fast moving queues an essential part of the customer experience
73% would abandon the line if they had to queue for more than five minutes.
2. Virtual Queuing Systems
Embracing a virtual queuing system can help reduce long lines and wait times. 
What is a Virtual Queuing System?
A virtual queuing system is a system that places customers in a virtual waiting line or queue, where they don't have to physically wait in line to get their order. With a virtual queuing management system, customers can wait remotely as they're not confined to a physical spot in line. 
What to consider with a virtual Queue System
 If you're considering a virtual queuing system for your restaurant to help with busy lunch hours, or just an increase in traffic, when choosing a queuing system, it's important to consider the following: 
Ensure it's easy for walk in traffic to get in line 
Make sure customers can get in line remotely
In both cases, it's important for the guest to be able to see where they are in the line and how long they can expect to wait before they get seated or served. 
Where can I find a Virtual Queuing System?
A quick Google search of "
Virtual Queuing Systems
" will net tons of responses of available systems. Some that we know and have seen are Yelp Wait List and Open Table. There are many great options if this is something you're considering. 
3. Clear, Simple Takeaway Food Options
No matter how fast your' line moves, there's always going to be some people that have time budgets and simply can't wait around. 
That's where having a concise takeaway menu can help you capture that traffic. You may want to consider a condensed takeaway menu focused on food that travels well and food with a quick turnaround time. Obviously, this process should be as fast and seamless as possible.
The second key with takeaway is to make sure it's very clear to your guests that you offer take-out, and then make it very simple to order and pay. 
How to offer takeaway food options
This is an area that we focus on at OrderUp. Directing a customer to scan a QR code and place their order quickly and securely from their own phone – best part is you can eliminate the line all together! 
Now guests can take a stroll, sit in the park or continue with their errands and get notified when it's time to pick up their order.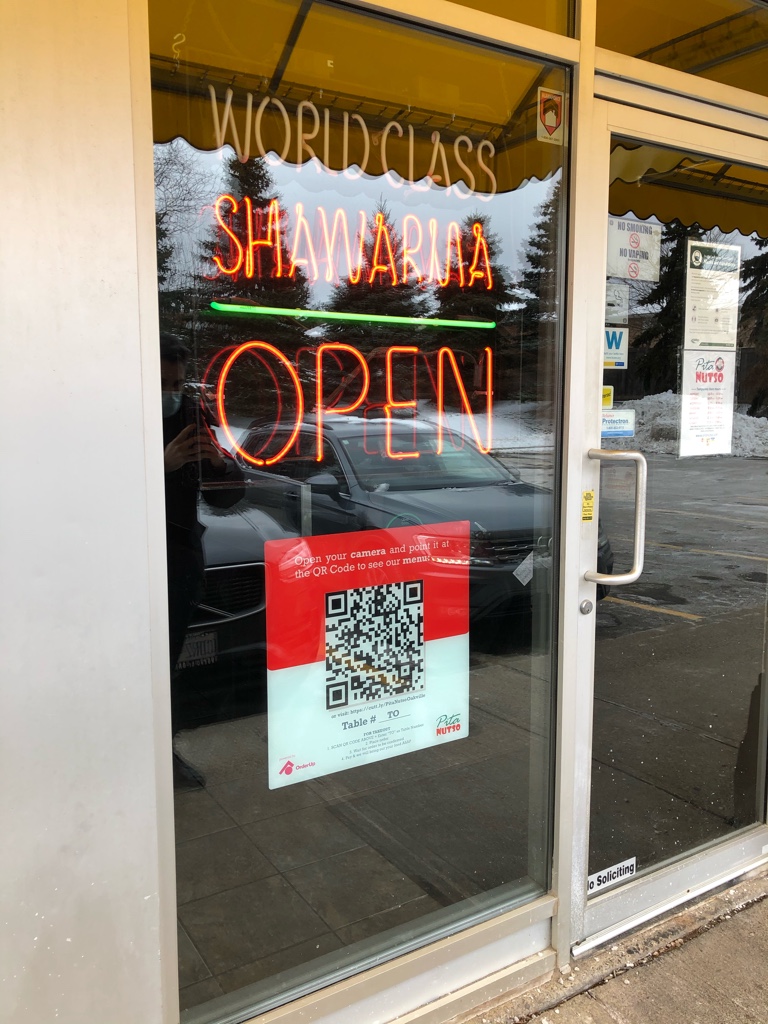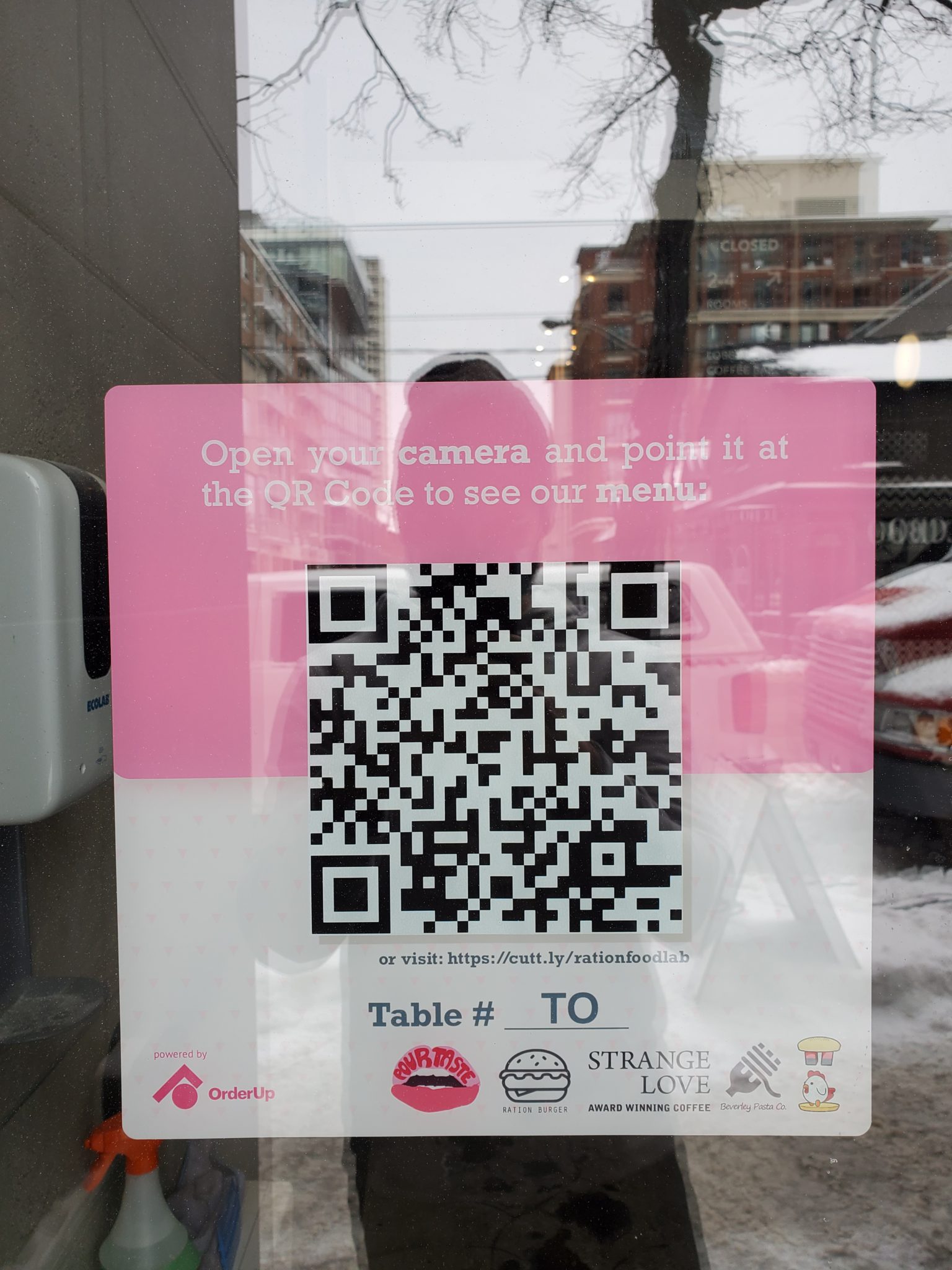 If you'd like to learn more about how OrderUp helps quick service restaurants fast casual, or takeout in general, let us know below.
4. Maximize Operational Efficiency
What is operational efficiency?
By definition, operational efficiency is the metric that measures the efficiency of profit earned as a function of operational costs. For restaurants, there tends to be 3 main operating costs: 
Labor, 
Food Costs and 
Rent. So when we talk about operational efficiency, it's how efficiently are your costs producing profit, and the relationship between those costs and profits.
How To Improve Operational Efficiency
On the surface, there's a few ways to look at improving operational efficiency for your restaurant. You can try to reduce operational costs while keeping sales even. This could mean reducing staff, food costs or even moving location. Or you could charge more for your food, raising prices and risk losing customers. Neither of these options are ideal. 
So when we talk about improving operational efficiency, we are focused on increasing profits with your operating costs remaining constant. One way to to this is through increasing table turnover rate, or decreasing the time it takes to turn a table, or move someone through a line or a queue. 
The faster you can turn tables, the more guests you can serve. To do this, really analyze the flow of your operations. One suggestion is to sit down with your staff and really analyze that operational flow from the initial seating stage to ordering and payment. Where are the areas that you can either reduce or eliminate actions to speed up the entire process? 
Likely, there are a number of time consuming steps that can be reduced or eliminated. There's a lot of technology out there (Like us!) that can help you eliminate those low value steps such as paying or splitting a bill, running orders or taking orders manually. 
This doesn't mean removing steps that are crucial to providing good hospitality. Guests are there both for the food, but also for the hospitality they receive. But, keep in mind there are tools out there designed to help you improve operational efficiency, without incurring more operational costs. 
If you're looking to do this, OrderUp is one of many companies that can help you eliminate some of these time consuming activities that are increasing your table turnover times, wait times and line-times. 
We're the only contactless ordering solution that's completely free for restaurants, and we're more than happy to analyze these steps with you, to come up with solutions to support internal efficiency.