How to Improve Your Restaurant's SEO Through Your Digital Menu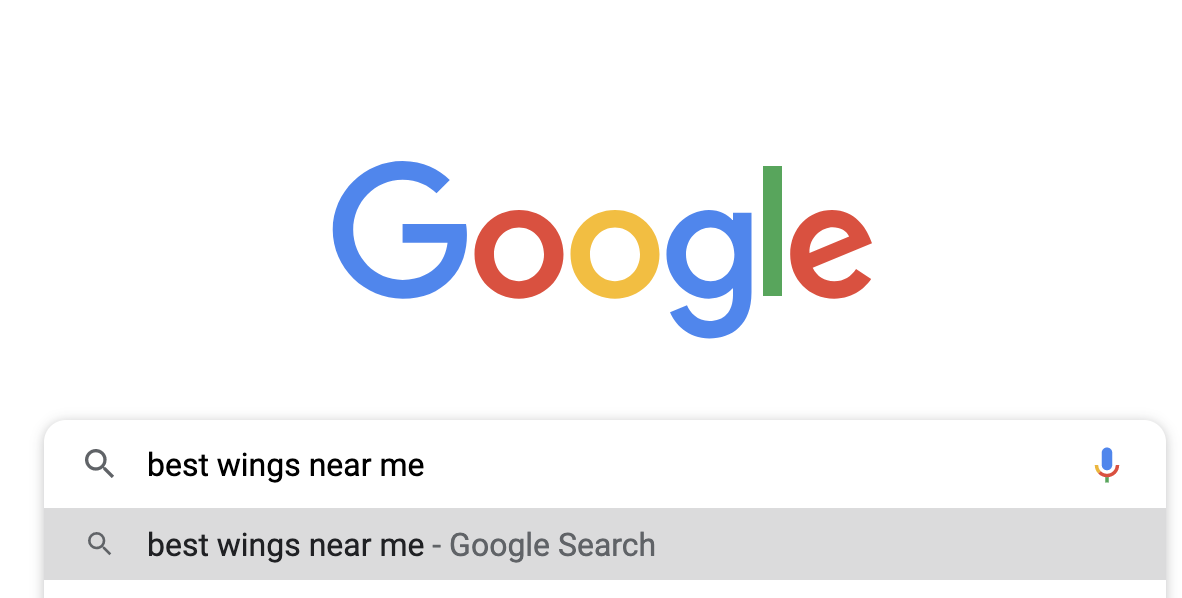 Why, and how digital menus are a big opportunity for Restaurant SEO and Search Engines
If you're using an OrderUp digital menu for your restaurant, you may be missing out on some extra value. After running tests and assessing usage data of our menus, we're seeing some pretty compelling results when it comes to Search ranking and Local SEO (Search Engine Optimization). 
If you're already familiar with OrderUp and our Menu Builder, you know how easy it is to update and change on the fly. When you update an OrderUp menu, it changes everywhere in real time. Likely, your menu or restaurant is listed on a couple of different directories and platforms. And with that, it means any time you update your non-OrderUp menu, you need to make individual changes everywhere that it's listed.
The overall goal of this article is to show you how to update any websites where your menu currently exists, or could exist, and why we're confident that this can help improve your search rankings. Use the text below to skip to any given section. Whenever you're ready to make the changes, make sure you have your OrderUp Merchant Menu URL (Link) ready. It should look something like this: https//menu.orderup.ai/merchant/xxxxyyyy

How to update:
In this post, we'll cover how and why you should be updating your menu URL on all these platforms.
Why is it important to use the Menu URL links across platforms?
There are two main reasons why you should consider updating your menu URL links across platforms and directories. 
To keep your menu up to date for potential customers
Great hospitality often starts before a diner visits your restaurant or food truck. A 2019 study by MGH found that 77% of diners visit a restaurant's website before they dine in or order out from the establishment.  Allowing customers to see your most up to date menu, offerings and specials before coming to dine with you is the first step towards a great dining experience. By replacing your current online menu with your OrderUp URL, now you can be confident that a guest will always have the most accurate information to whet their appetite! 
Unless you have someone who is dedicated to updating your menus across platforms, doing this can be time consuming and tedious. By using your OrderUp merchant link, any changes made in the Menu Builder will automatically update in real time. 
This also gives you the flexibility to experiment with different pricing models, offers and so on, without having to risk an angry customer showing you an old menu or offer.
It helps Google and Search Engines rank your website
Search and Search Engine Optimization is more important than ever. In fact 92% of consumers searched for restaurants in the past 6 months, and the net amount of searches climbs literally day by day. 
Your menu is arguably your most important digital asset, and plays an important role in how customers find your restaurant, or what they're looking for. 
For example, if someone is searching for "Best Wings in [City]", Google will consider everything from proximity, to reviews to the actual menu itself. When you use an OrderUp menu, you're using a dynamically created website that is OPTIMIZED for mobile use, which is extremely important to Google's algorithm. 
Essentially, an OrderUp menu is a lot easier for Google to "understand" when compared to a PDF or image of your menu. It help's Google understand what your restaurant and menu is all about, and what items or categories you offer. Plus, 66% of all internet traffic comes from mobile devices – it's important that your site and menu are optimized for these screens and displays. Given this statistic, Google is constantly making updates to its algorithm that favour mobile friendly sites, and menus.
By ensuring your digital menu and restaurant information is accurate and the same across platforms makes it very easy for search engines like Google to trust your website, and suggest it when people search for your restaurant, specific food items or a related terms to your restaurant.
Google MyBusiness is arguably the most important digital area for restaurants. Over the past years, Google has made changes to their search engine to make the user experience as easy as possible. If set up properly, whenever someone Google's your restaurant, all the relevant information such as hours of operation, website, menu, images, description, location should all appear without the customer having to actually click into your website. Why this is so important is because nearly 65% of searches in 2020 ended with No Click.  If your information is not properly displayed on Google, you risk losing a significant amount of customers. 
Take one of our restaurant partners, B.D Riley's in Austin, for example: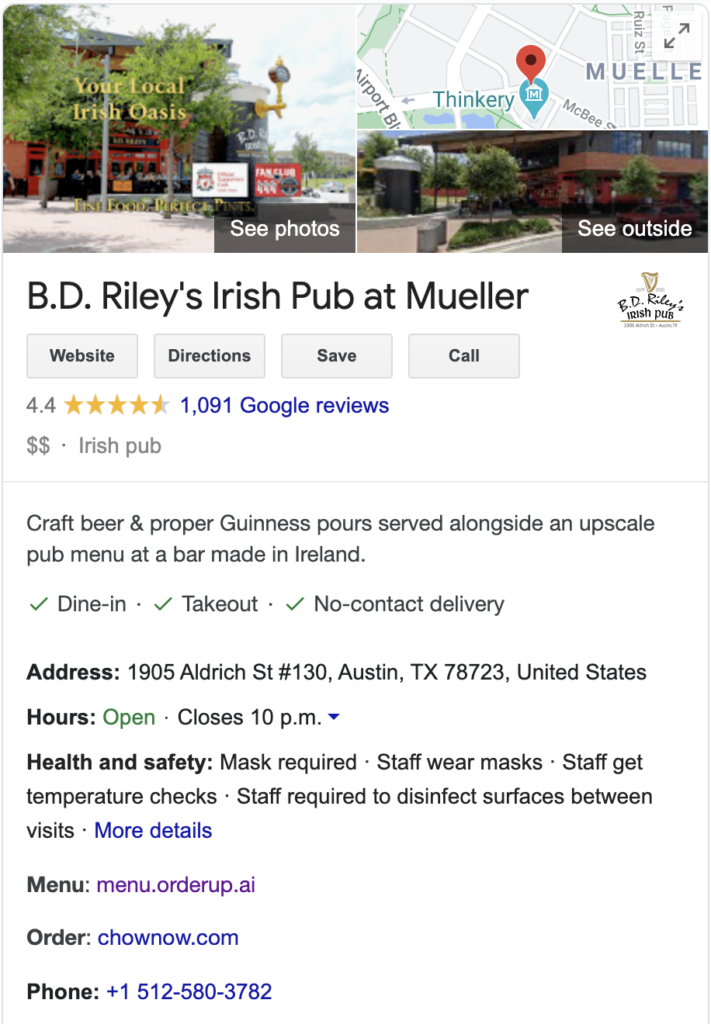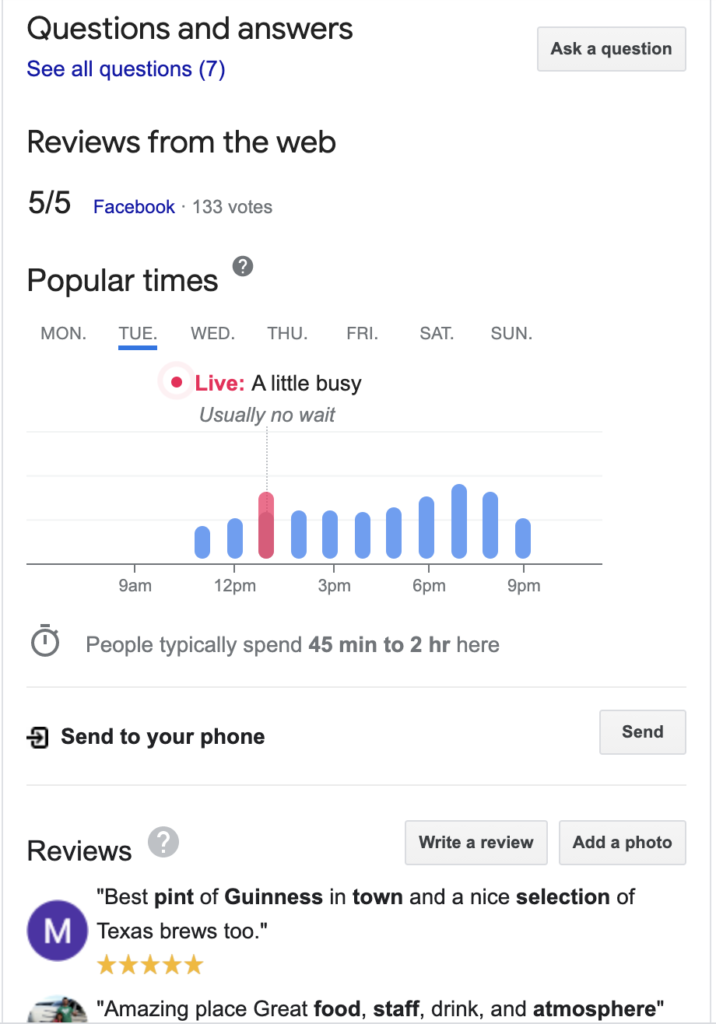 The goal of Google My Business, is that someone searching for your restaurant shouldn't have to take that extra step (or click) just to find your hours or menu. Often, the information on a website can be outdated or incorrect. Google favors frequently updated and active websites, accounts and menus. Since the OrderUp menu link tied to B.D. Riley's Google My Business page gets updated automatically, it plays into Google's algorithms and allows it to rank higher in search. Along with this, we recommend posting frequently on social, updating your hours and replying to reviews. 
How to Update Google My Business Menu URL
Sign in, or create an account if you don't already have one.
On the left hand side, navigate to the "Info" bar, click it. 
Here you should see a screen that displays all your business information
Scroll down until you see "Menu" option, click the small pencil to the right of it
Input your OrderUp Menu URL (https://menu.orderup.ai/merchant/xxxxyyyy)
Save changes, and you're all good!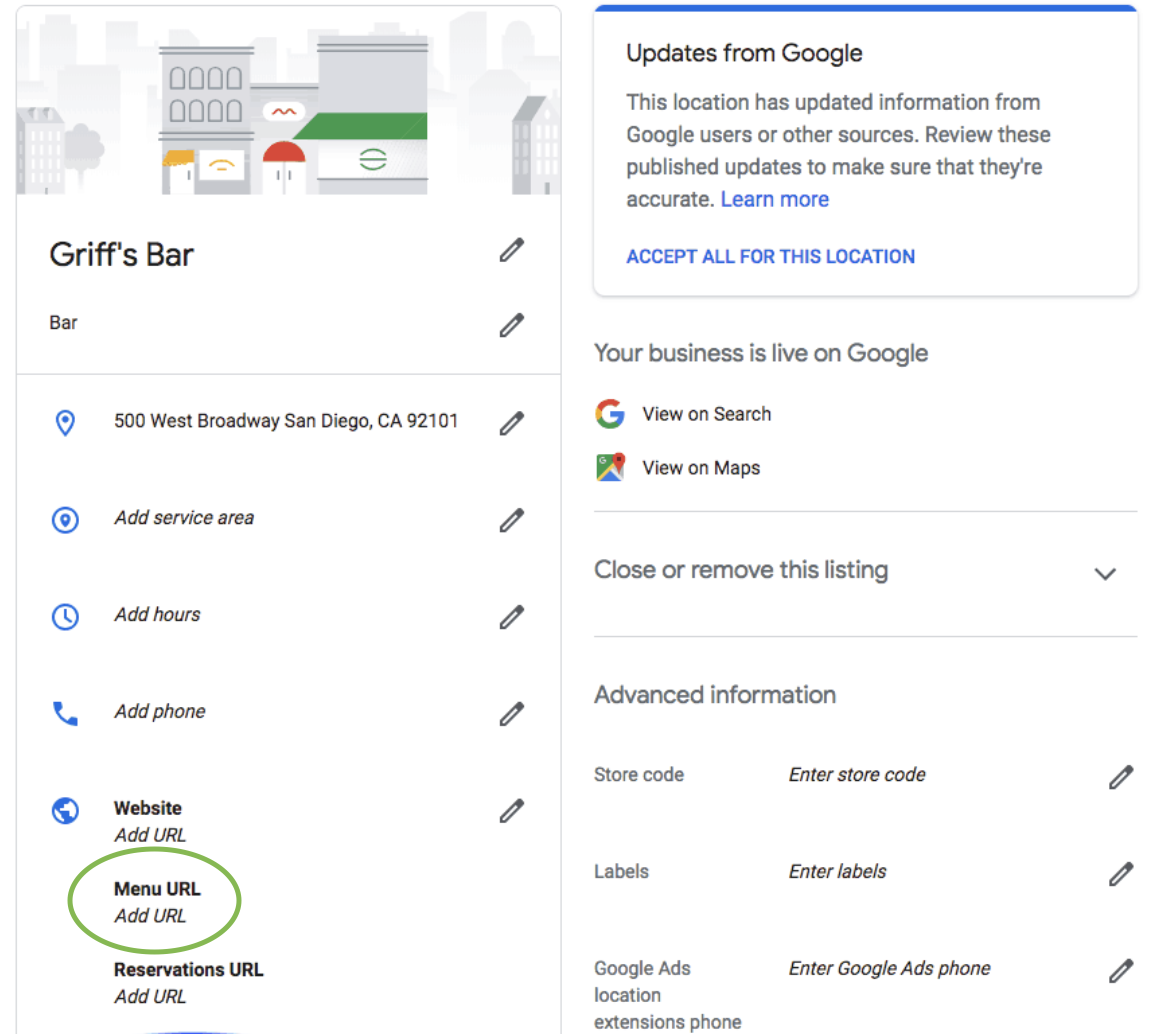 Note, it will take Google a little bit of time to update the listing and how it appears on Google.
A lot of customers rely on Yelp pages and reviews when choosing where to eat. In fact, a Harvard Business Review Study found that a one star increase on Yelp can lead to a 9% increase in revenue. Similarly, there's a correlation between Yelp reviews and support of independent restaurants versus a chain restaurant. 
When someone is searching for a restaurant or a type of food, Google will reference both Yelp and Google reviews to determine the best "answer" to the search. Think of this as a "cross reference"  to double check that the information on your website, menu and Google My Business are all aligned. That's why it's both important and valuable to keep a consistent menu across platforms. By using your OrderUp menu URL link, this ensures that all menu data is the exact same.
How To Update Yelp Restaurant Menu URL
Log into

https://biz.yelp.com/

 

If you don't have an account, click "claim your business" at the top right

Click on the "Edit Business Info" link on your Yelp Page

A separate page will open, paste your Menu Link (

https://menu.orderup.ai/merchant/xxxxyyyy

) in the "Menu Web Address" field

Click "Submit Changes"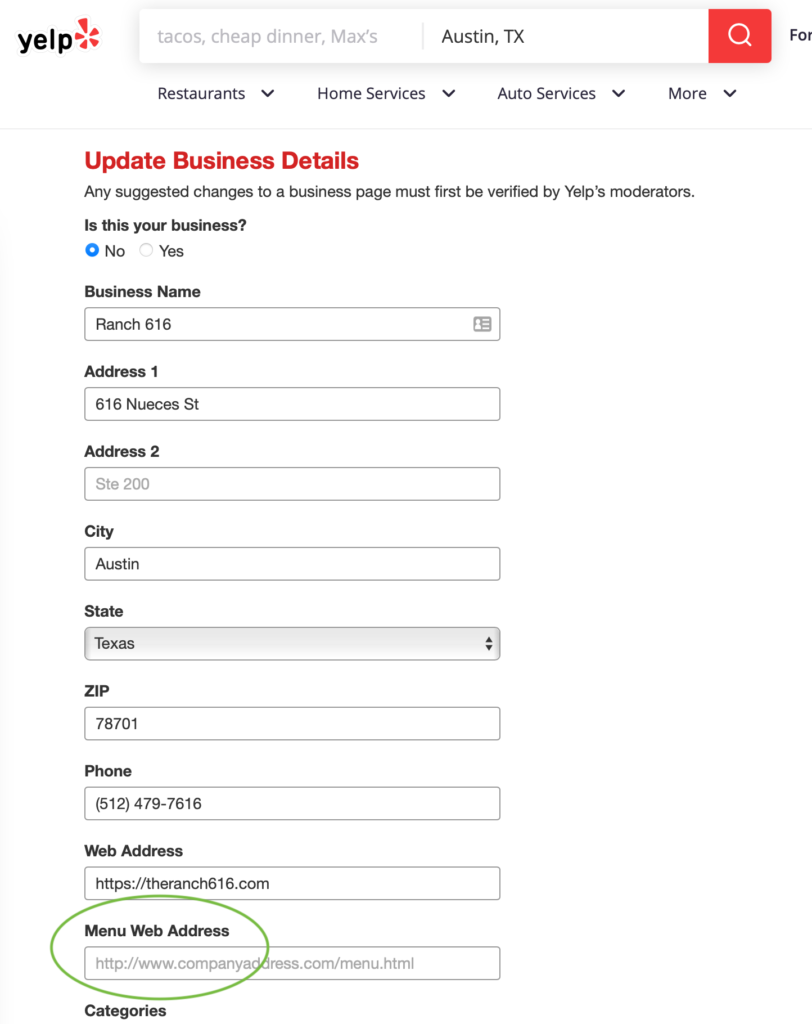 Tripadvisor is the third most common listing area for restaurants. The travel based listings offer guides and reviews, and has an option to place a link to your menu. In 2020, they totaled 884 million user reviews and guides. Similar to Yelp, Google will take into account reviews on Tripadvisor, as well as menu text when answering a search query. Whether you're in a destination that has tourism traffic or not, it's a good idea to keep your Tripadvisor up to date with the same information that's presented on Google, Yelp and OpenTable.
How to Update Tripadvisor Menu URL
Log into your

Tripadvisor Management Center

Click "Manage Listing"

Select "Menu" from the drop-down menu

Type or copy and paste your OrderUp menu URL

Click "Submit."
OpenTable is the world's leading provider of online restaurant reservations. They work with over 60,000 restaurants around the world, and seat 31 million diners per month. Aside from contributing to putting people in seats, they serve as a marketplace to help diners decide where to make a reservation. Like Yelp, Google My Business and Tripadvisor, displaying the same restaurant information across platforms helps Google and Search Engines both trust your menu, and recommend it to relevant searches.
How to Update Your Restaurants OpenTable Menu URL
Log into your restaurant OpenTable account 
Click on "Restaurant Profile"
Then Click on Menus toward the bottom left
 Fill out the detail fields (if necessary)
If you have an existing menu, click "Update" at the top left
Enter your OrderUp Menu URL 
You can keep this as your main menu, or replace the existing one with it
*Note* it could take 48 hours to completely update, so make sure you check back in a couple of days.

Gen-Z and Millennials rely heavily on social media such as Instagram for their food choices. In fact, one study showed that they rely on reviews and social media 99% more than other generations. Moreover, 42 percent of U.S. diners say they have interacted with restaurants on at least one social media platform. Of that group, 66% said they are more likely to visit or order food from the restaurant.
 Unfortunately, Instagram only allows 1 link in the bio or description of a page. We would recommend putting your menu link in this spot, as it allows your followers to see the most updated menu, specials and offers. If you'd prefer to have more than one option (website, menu, delivery, contact), we recommend setting up a free account on a platform like Linktree. Linktree allows you to post multiple links in your instagram bio through a mobile-friendly pop-up.
How to set up a Linktree account for Instagram
LinkTree 
Go to

https://linktr.ee/

 

Click "Create an Account"

Fill in the necessary information and logo

Click "Add Link" 

In the "Title" spot put "Menu" 

Make sure the link is turned on (green button)

Add any other links you feel necessary

Post Linktree Link in your Instagram bio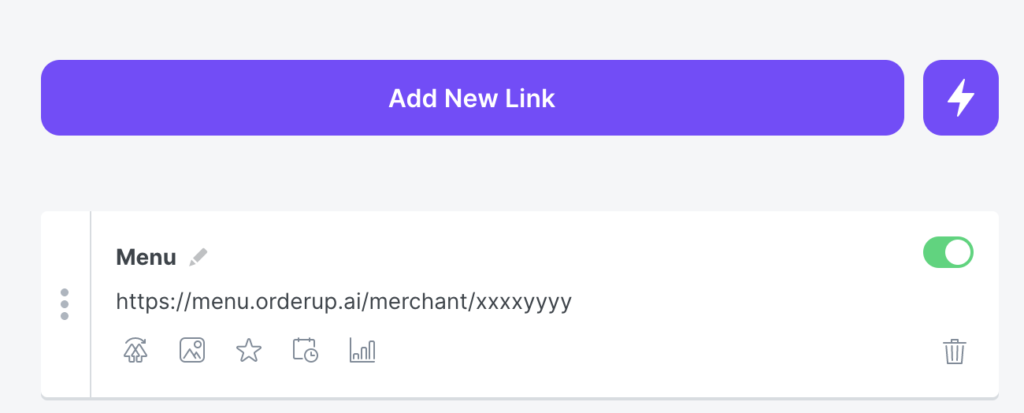 Although being quite customizable, Facebook encourages restaurants to upload and create their menu on the platform. Again, this can be quite time consuming and will require updates given any menu changes. We recommend posting frequently, and linking to your OrderUp menu URL to ensure your potential diners are seeing the most up to date version of your menu. 
Something else to note, is that Google does consider Facebook Reviews in their algorithm. It's always a good idea to stay on top of these reviews, and reply as consistently as possible.
Twitter also only allows one link in the bio or description, and they do not allow Linktree links. Our best recommendation is to tweet out your menu URL and pin that post to the top of your feed. This way it is always visible to anyone who visits your page. 
In conclusion, this is only the beginning . We believe that our menu's are much more than just menus. They can impact restaurants SEO and search results. Ensuring your link is consistent across platforms will not only save you a ton of time, but will also provide the most relevant, up to date menu information to anyone searching for your restaurant. If you have any questions surrounding SEO, Digital Menus or other marketing tactics, please feel free to reach out below. If you don't already have an OrderUp digital menu, it's completely free.