How OrderUp Helped Monkey Sushi Save Thousands in Just a Few Months
Using commission free ordering and digital menus.
OrderUp partnered with Monkey Sushi Toronto to help them eliminate 3rd party commission fees for their takeout orders, both on-premise and online. Before OrderUp, like many restaurants in the pandemic, they relied on 3rd party marketplace apps to drive takeout traffic, and felt the squeeze of predatory commission fees.
Monkey Sushi started by placing OrderUp QR codes in the windows of all 8 GTA locations. This helped increase sales of walk-by traffic without taking their staff away from order fulfilment. Now, instead of staff having to personally take walk-in orders, and clog up the limited space that's reserved for guest & delivery pickups, when a customer comes on-premise to order takeout they are simply directed to scan the QR code and place their order from their personal device. Orders are paid for in full, Monkey Sushi is able to confirm the order with a custom ETA, and best of all, they pay no commission on that order.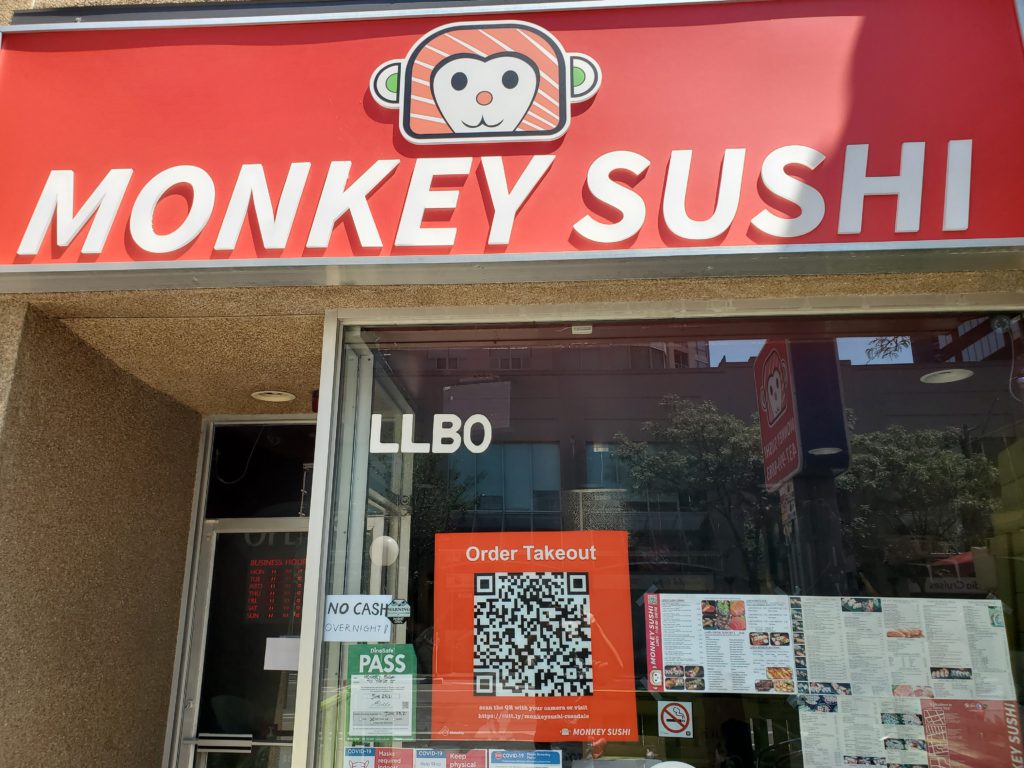 Adapting to New Consumer Behaviour
There's no question that the pandemic has changed how consumers order food, but it's also changed how they want to order food:
Monkey Sushi has also implemented OrderUp's Online Ordering so diners are able to order pickup directly from them through their website and social media accounts. Monkey Sushi co-owner Terry Yang recognized that customers were trying to support them directly by visiting their website and placing an order, but it ended up just redirecting to a third party system, costing them tens of thousands of dollars in lost commission. Sadly, this is still the case for most restaurants across Ontario and Canada. 
Furthermore, many owners may not know how much traffic their website gets monthly (find out here if you're curious). In general, about 5% of your site traffic will convert to takeout orders.
Beyond the 0% commission, there are still benefits of using an online ordering system like OrderUp's. People spend more when placing orders or shopping from their phones. In one study, a pizza chain reported an 18% increase in spending when orders were placed online versus over the phone.
In Monkey Sushi's case, the average basket size is around $36 per order. Through previous providers, they would be paying anywhere from 15%-30%, sometimes over $10 of every order to a third party. Now, 100% of the order revenue goes directly to the restaurant. This allows Monkey Sushi to pass on the savings to their customers and offer incredible prices.
While Monkey Sushi's locations remain open for takeout/delivery only for now, they're excited to  implement OrderUp's Dine-In, table ordering solution when the time comes to reopen fully.
If your restaurant could benefit from thousands of dollars a month in savings with OrderUps online or on-premise contactless ordering solutions, get in touch.