4 Benefits of a QR Code Ordering System for Restaurants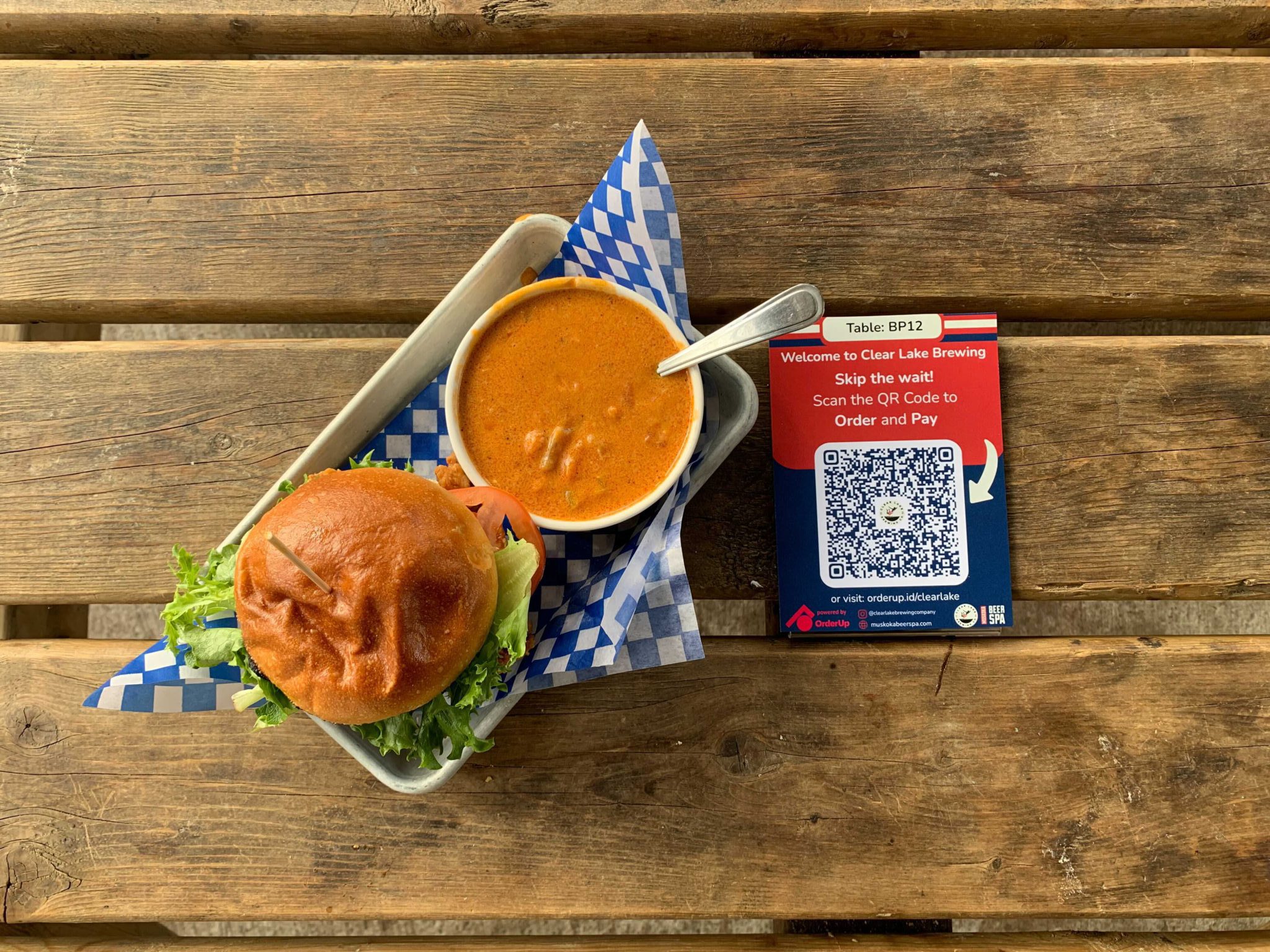 As a restaurant owner or manager, you may be thinking "QR codes are so last year. What can they do for my business?"
You might even have some reservations about implementing QR codes into your restaurant's ordering system.
But, if you want to keep up with the times and take advantage of the many benefits that come with using them, then it's time to start rethinking how you're using QR codes in your restaurant. Whether you hate them or love them, there are proven benefits to your restaurants.
Here are four ways that a QR code ordering and payment system can benefit your restaurant:
What is a QR Code Ordering System?
A QR code ordering and payment system is a new way for diners to order and pay for their meals at restaurants. Guests scan a QR code that is located on the table. They are then brought to a mobile friendly, digital version of the restaurants menu. From there, customers are able to order food and drinks directly from their phones.
All orders are approved by a staff member, then can be sent to the bar or kitchen via chit printer. To learn more about the QR ordering flow – check out this blog post.
Even though QR codes and this type of technology is a relatively new in Canada, it's already taken over much of the Eastern world. For example, Chinese restaurants have been leveraging QR code ordering technology since 2017, seeing 80% year over year growth. It's only now starting to gain traction in North America. In fact, QR code ordering and payments are expected to grow 240% by 2025 in Canada and the United States.

Early adopters of this kind of tech, the benefits are well documented and quite obvious. In this post we'll go over four benefits that a QR code ordering & payment system can have for restaurants.
Operating costs are rising. There's rising food costs due to inflation, and lack of labour causing an increase in demand and thus cost. For example, Ontario's minimum wage for serving staff is now $15/hour.

It doesn't help that global supply chain issues are continuously impacting input costs. The only real solution is to raise prices to maintain margins. While a lot of this is out of restaurants control – there are a few ways owners and managers can push back and save money.
A QR code ordering and payment system can greatly reduce your reliance on FOH staff, without coming at the expense of great service. By allowing your guests to place their orders directly from their mobile devices, it saves a ton of time that staff would usually spend writing down and punching in orders. At the tail end of the dining experience, guests can pay right from their phone, again, saving time passing around a terminal or collecting cash. Together, these allow servers to operate in a much more efficient manner, covering more tables with less staff.

As an example, one restaurant reported labour costs dropping 150% because of QR code ordering. Similar systems have been proven to save anywhere from 2,800 to 6,000 hours per year by eliminating trips to and from the POS.
2. Improved Guest Dining Experience
Against popular belief, properly using a QR Code Ordering and payment system can actually improve customer service. One study shows that 73% of diners agree that restaurant technology improves their overall guest experience and this type of behaviour is expected to grow by 240% by 2025. How is that possible though?
With QR code ordering, diners aren't waving down a busy server for another drink, and they're not waiting for another table to settle up to pay their bill via card and terminal. It turns out, people (especially millennials and Gen-Z) hate waiting… for anything. And it makes sense. This generation is accustomed to having everything just a click away. Furthermore, this generation not only eats out more, but they spend more and are more dedicated to supporting small businesses than other generations. This same demographic is also willing to pay a premium, just to not wait.
The long term effects of waiting are well documented: A study published in the Journal of Operations Management found that the longer a customer waits, the longer it takes for them to return to your restaurant to dine again. Another study found that 70% of diners would be less likely to return if they had experienced long wait times. To really drive this home, consumers tend to over estimate wait times around 36% – adding a multiplying effect.
In short, people don't like waiting, and they don't have to. By using a QR code ordering and payment system, your restaurant can save tons of time and money by simply allowing the guests to order and pay on their own time.
Another aspect to consider is the diners autonomy or ownership over their order. Being able to specify and personalize their order goes a long way in supporting a guests perception of their experience. When someone has more control over their meal, they're more likely to experience pleasure and form a positive perception towards the food, drinks, service and overall experience. This also makes them more likely to indulge in costly extras and add-ons (make that drink a double!), leave a positive review or post mention you on social media.
By laying out all of the possible add-ons or suggestions, it gives the guest a chance to really personalize their order, all while increasing the amount of that ticket size. 
Empowering your guests to order from their phone or a QR code supports a delightful dining experience by limiting wait times, and giving the diner more control over their order.
3. Increase Tips for Servers
Initiating a QR code ordering system can also benefit for your staff's take home. From our internal data, we are seeing an average tip amount of 21%. This is no surprise when guests are consistently kept happy (not waiting).
A common misconception surrounding QR code ordering and payment is that it will remove the human aspect of serving and hospitality. This is false! It simply removes low value and time consuming tasks for staff members – allowing them to spend more time providing great service, and conversing with guests.
Furthermore, since servers are able to cover more tables – the available tips (whether pooled or not) is naturally larger for staff. Lastly, QR code ordering and payments yield higher cheque sizes, which in turn, yield higher tip baskets!
OpenTable's Diner Survey found the most important things diners want restaurant industry employees to know are their names (65% of respondents). When using a QR Code Ordering system, staff will always have access to names and seats at the table to provide a personalized interaction.
In a study by Toast, they reported that QR code contactless ordering yields a 12% increase in sales. Square also reported seeing a 35% increase in sales when restaurants implemented this kind of technology.
This is mainly due to strategic add-ons and modern consumer behaviour. People just tend to spend more money when they are ordering or buying stuff from their phones. In one study, a pizza chain found an increase in sales of 18% when customers ordered from online sources versus speaking over the phone. We know this is true, but won't dive into the specifics of Why People Spend More From Their Mobile Device.
The next reason is due to add-ons and suggested pairings. Did you know that in e-commerce, suggested add-ons can account for up to 31% of sales? Ordering and paying for food from a QR code is no different. Referring to a guests desire for autonomy over their order – you can be very confident that add-ons will help drive incremental revenue. Find out how much more revenue your restaurant could make per month with our Revenue Calculator.
If you're a restaurant owner, the idea of investing in a QR Code Ordering system may or may not make sense. But we do know, that your restaurant can save money on labour costs by using this technology to take orders. The same technology increases the guest experience; all without sacrificing tips for serving staff and impacting your bottom line.
OrderUp is committed to providing a no-barrier solution for restaurants that are interested in QR code ordering and payments. All you need to run our application is a tablet. There are no set-up fees, no expensive hardware, and no commission fees! Our goal is to equip Canadian restaurants with the technology that will help them win not only today… but in the future. 
We'd love to learn more about your restaurant, operations and figure out if OrderUp would be a good fit.