Benefits of a QR Code Menu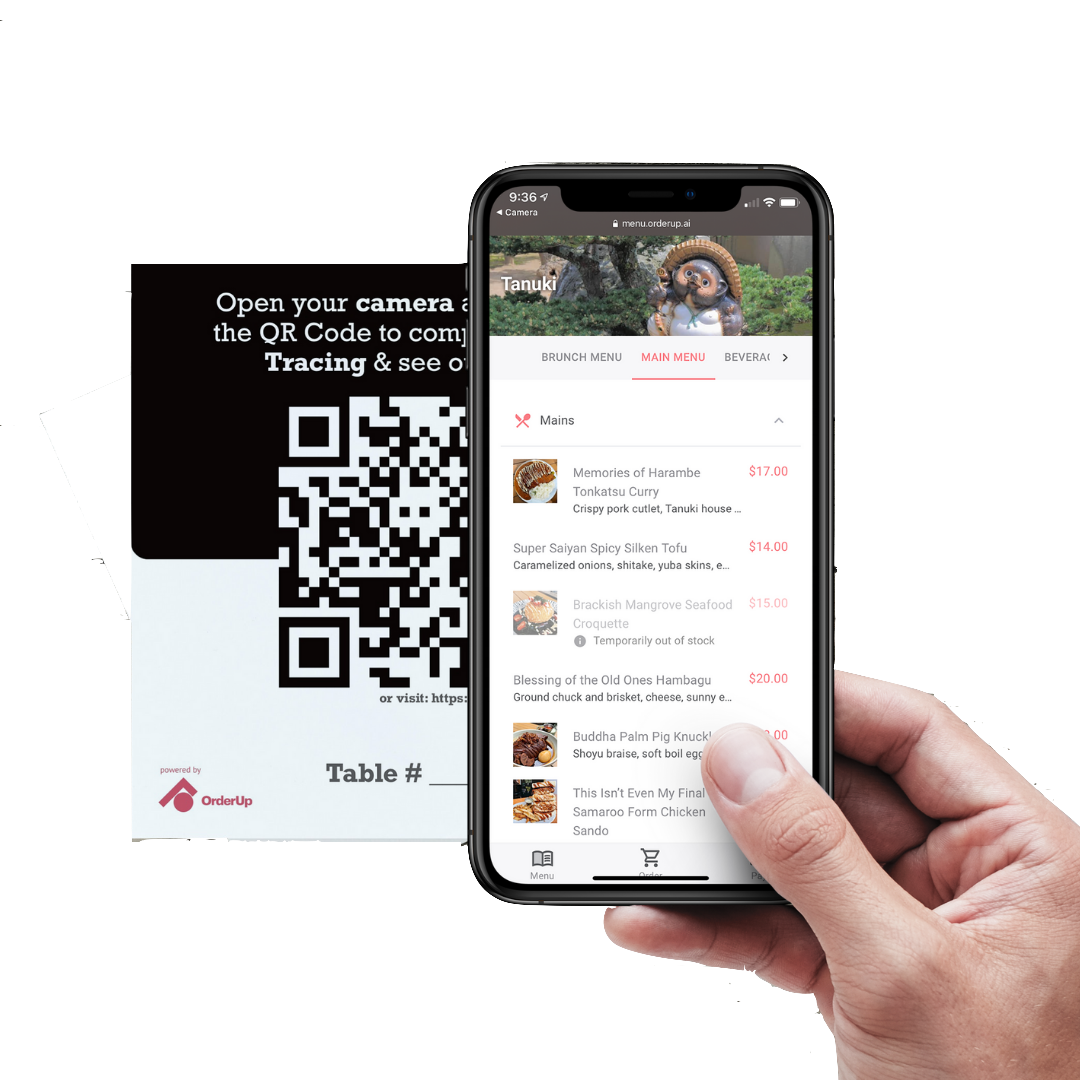 Why QR Code Menu's are better than you think
A QR code menu is a great way to increase customer engagement, but it's more than just an interactive menu. For restaurant owners and managers alike, there are many benefits of having your menus on QR codes for customers.
Here are 4 (of many) benefits of a QR code menu for restaurants:
Update your QR Code Menu in Real Time
Updating your menu is an important step in the restaurant process. It allows you to stay current with food trends, keep prices consistent, and it also makes it easier for customers to see what's available at your establishment.
One study found that 56% of restaurant owners change their menu on a weekly or daily basis. This is in line with the feedback we continue to receive from our restaurant partners. 
Furthermore, 92% of restaurant owners and managers are open to experimenting with their menu offerings. This is growing in importance as consumers are demanding more diverse options when eating out. A report from the International Food information Council's survey found that nearly four out of five consumers food habits have changed due to the Corona Virus.
On the top of this list is a desire for worldly flavours and plant based options. In fact, plant based food sales increased by 90% in the height of the pandemic.
Being able to add, remove or test to flavours and dishes will play an important roll in the success of restaurants in 2022.
Another issue that restaurant across the globe are dealing with is supply and rising input costs across the board. Statistics Canada reported a 3.1% increase in menu prices from September 2021. Sourcing supply chain issues and inflation as some of the drivers. 
Another OrderUp partner sited similar issues and uses an OrderUp menu to easily update their menu.
In todays fast-moving world that's often filled with uncertainty, a digital QR code menu can help save you time and money by being able to update it in real time.
Beyond easily updating prices to reflect current market and input costs, a QR code menu can act as a great tool to test out different pricing strategies. What does that mean?
Often included with "Menu Engineering" price testing or optimization refers to trying different pricing strategies to find the maximum (or minimum) you can charge for any given item. By running these tests, you'll be able to identify which items can sell at which price in order to maximize revenue and grow average check size.
For more information on how to run these tests, check out this post on Engineering a QR Code Menu for Revenue.
Save Time & Money Printing
Every restaurant is unique in how their menu looks, feels and so on. The one thing they have in common, is printing costs and the time it takes to update or print a new set of menus. With an OrderUp QR code menu – you'll never have to worry about printing or updating a menu ever again.
Furthermore, one study found that more than two-thirds of customers would be willing to pay extra money for green restaurant practices. In other words, an environmentally friendly menu is quickly becoming an expectation and creating one can give your revenue a nice boost.
We've created a super simple Menu Cost Calculator where you can find out how much money your restaurant spends per year on menu printing, and what the environmental impact of that printing is. As of October, 2022 OrderUp partners have saved over 280 trees!
Drive Revenue with Images & Descriptions
A photo based food menu is a great way to entice your customers with images of their favourite dishes. This will help you increase sales and build customer loyalty. Having images for every menu item not only helps your customers to set expectations, but it can also help guide their decision making process. In general, items with images next to them sell 6.5% more than items without photos.

Adding images to your menu items is super easy and can be done in seconds! Click here to see how easily images can be added with OrderUp's digital/qr code menu builder.
The restaurant industry is a competitive one, and every way you can increase your revenue will go far. If you're looking for ways to entice customers into spending more on their orders, then item descriptions are the way to go! 
Using a combination of images and descriptions, you're able to justify a higher price point. Taking into consideration rising prices and consumer desires, an item description that evokes emotion and a connection with the diner can impact their purchasing decision. 
A 2021 study found that consumers are willing to pay an extra 36% to buy ethically sourced foods. By adding an item description that explains why the dish is worth the ticket price is an easy way to boost revenue and keep your diners happy.
Item descriptions are more important than ever. In a study by Nielson, they found 20% of unsuccessful purchases are due to a lack of product information. A high margin item isn't selling? Try switching up the description, and adding some adjectives!
You can learn more about item descriptions here, and download our free descriptive menu words pdf. here.
In short, QR code menus are much more valuable than they are currently being used. They have the ability to save money and actually drive revenue. If you'd like to give it a shot – OrderUp makes beautiful QR codes & mobile friendly digital menus. You have complete control over the menu, and can update it in real time.