How Restaurants Can Use Email Marketing
Email Marketing for Your Restaurant in 2023
Email marketing is a great way to engage with your audience and drive traffic to your restaurant in 2023. According to recent studies, 63% of restaurateurs plan on using a CRM (Customer Relationship Management) platform to help with email marketing and loyalty in 2023. In this post, we'll go over the basics of email marketing and show you how to get started.
Email marketing is a great way to engage your existing customers, drive traffic, and repeat business. You're also able to leverage promotions, nurture loyalty and promote different types of service.
Here are some stats as to why you should consider email marketing in your 2023 marketing strategy:

In general, email marketing generates a 6x ROI, with businesses making $38 for every $1 spent. 

Studies have shown that over 50% of consumers are happy to share their data with a brand in exchange for a better deal. 

Email outperforms every other channel by 92% when it comes to receiving offers
73% of millennials prefer communication from businesses to come via email
68% of guests want to hear from restaurants via email at least once a month
A single email campaign can drive up to $3,400 in sales 
Email Marketing – How To Get Started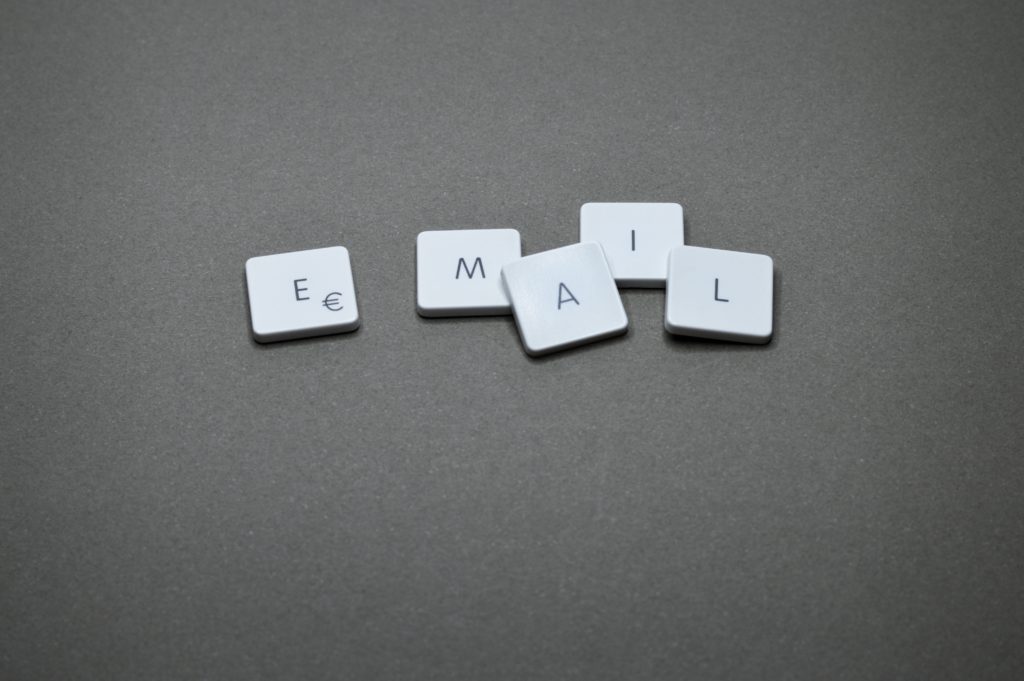 So, you've decided it's time to get started with email marketing for your restaurant, but you're not sure how to get started.
You'll need two key components:
Customer Email List 
A CRM or Email Marketing Platform
Customer Email List – How to Get One
Obviously, to engage in email marketing, you'll need to collect guest emails. 
Collecting a diners email address is much easier when using a mobile menu, or QR code ordering system. 
Guests will naturally leave an email address in order to receive a receipt, so the collection aspect is quite frictionless. A purchase made at your business that's tied to an email, automatically qualifies for implied consent according to CASL (Canadian Anti Spam Legislation), which allow you to message that guest for up to 2 years. 
Once you've collected this info, you may export your list of customers names and emails. 
Restaurants can also incentive diners to opt-in to email by offering a promotion or a promo code.
Managing Email Campaigns Using a CRM or Email Marketing Platform
A CRM or a Customer Relationship Management platform is a software that is used to store customer data such as Name, Email and Phone Number.
There are a number of cost effective or free solutions out there, depending on how many features or user you want.
Platforms such as Hubspot or Mailchimp have great free versions to get started on.
For either platform, they have a ton of resources to help you get started. Overall, using both are quite similar: 
1. Upload your list of customers & emails. 
This should be in a spreadsheet format, with columns for First Name, Last Name, Email and Phone Number.
2. Create an email.
There are a ton of templates to choose from. All you need is to add your restaurants logo.
3. Send the email! 
Simply schedule the email to send to your list! Both platforms allow you to pre-set and schedule emails.
If you'd like any help setting up email marketing for your restaurant, we're more than happy to help you get started. Our team has years of experience setting up and training on these platforms. 
OrderUp Makes Email Marketing Easy
From building a list to step-by-step set up assistance, our experts are here to help.
Email Marketing – Promotions
To get the most out of your email marketing, we suggest using exclusive offers or promotions.
Promotions are a great way to get people in the door or placing orders. 
In fact, 50% of people make a purchase or take action from an email at least once a week!
Here's an example:
If you have any questions about getting started with email marketing, please feel free to reach out to our team. We have years of experience and we're more than happy to help.
Best of luck on your email marketing endeavours for 2023 and beyond!
Get started with email marketing
Years of experience in email marketing
Personalized assistance in set up
Completely free! We're just trying to help