5 Reasons Why Restaurants are Adopting a Contactless QR Code Menu Ordering System
Why are dine-in restaurants adopting QR code menu ordering systems?  Well, a combination of increased safety protocols & evolving consumer preferences are leading restaurants to embrace contactless dining solutions.
Since COVID-19 swept through North America, QR codes have been a staple throughout industries. Whether it's delivering information or a menu, 11 million American households scanned a QR code in 2020. This is expected to increase as large brands begin to incorporate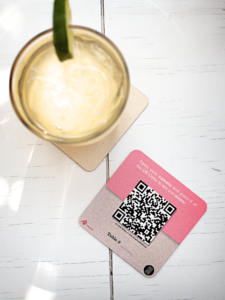 QR codes into their product packaging and marketing strategies. So, what does this mean for restaurants? It's indicating that consumers are prepared to embrace QR codes into their daily interactions with businesses & products. Here are 4 reasons why mobile QR code menus are becoming mainstream for the restaurant, hospitality, and foodservice industries:
1. Safety First!
Maybe the most obvious use for QR code menus stems from an increased desire for contactless ordering options. Limiting the risk of germs or bacteria to be transmitted through human contact. In areas where COVID-19 contact tracing is mandatory, QR codes can be an effective method to ensure the safety of both guests and employees.
[OrderUp has free COVID-19 Contact Tracing built into QR code menus]
2.Consumer Preferences
Today's consumers are well versed and conditioned to order and pay from their mobile devices. In fact, 74% of Americans are using their phone to order and pay for food and merchandise at least once a week. Plus, the usage of contactless payments is set to rise throughout 2021.
Today, products and services are literally just a few clicks away. Need a ride? Uber. Hungry? Food delivery service. Running out of toilet paper? Amazon. While ordering and paying from a mobile device may be a relatively new concept to the traditional restaurant model, it's really not for the end consumer. Actually, 77% of consumers said that they will prefer to pay for food, beverages, and merchandise with contactless payments once the pandemic is over. This is one reason why restaurants are adopting QR code menu ordering and mobile payment systems.
3. Increasing Dietary Restrictions & Preferences
It's no secret that plant-based foods & diets are quickly becoming more and more prevalent every day.
The plant-based industry has grown over 30% since 2017 and shows no signs of slowing down. In fact, during the height of the pandemic, plant-based food sales grew 90%, with a 148% increase in plant-based meat alternatives. It goes without saying, vegan, vegetarian & flexitarian diets continue to rise. Most restaurants are tailoring their menus accordingly, offering various plant-based options.
Using a QR Code Menu makes it easy for consumers with dietary preferences or restrictions to filter the menu, and find the meals that are (or can be) suitable to their needs. When ordering through a QR code menu, they'll also be able to easily add allergies for the kitchen to review. This can help restaurants reduce the risk of serving the wrong dish to someone with an allergy, restriction, or preference.
4. QR Code Menus Save Money
At the end of the day, QR code menu systems for restaurants have the potential to greatly improve profitability and limit costs.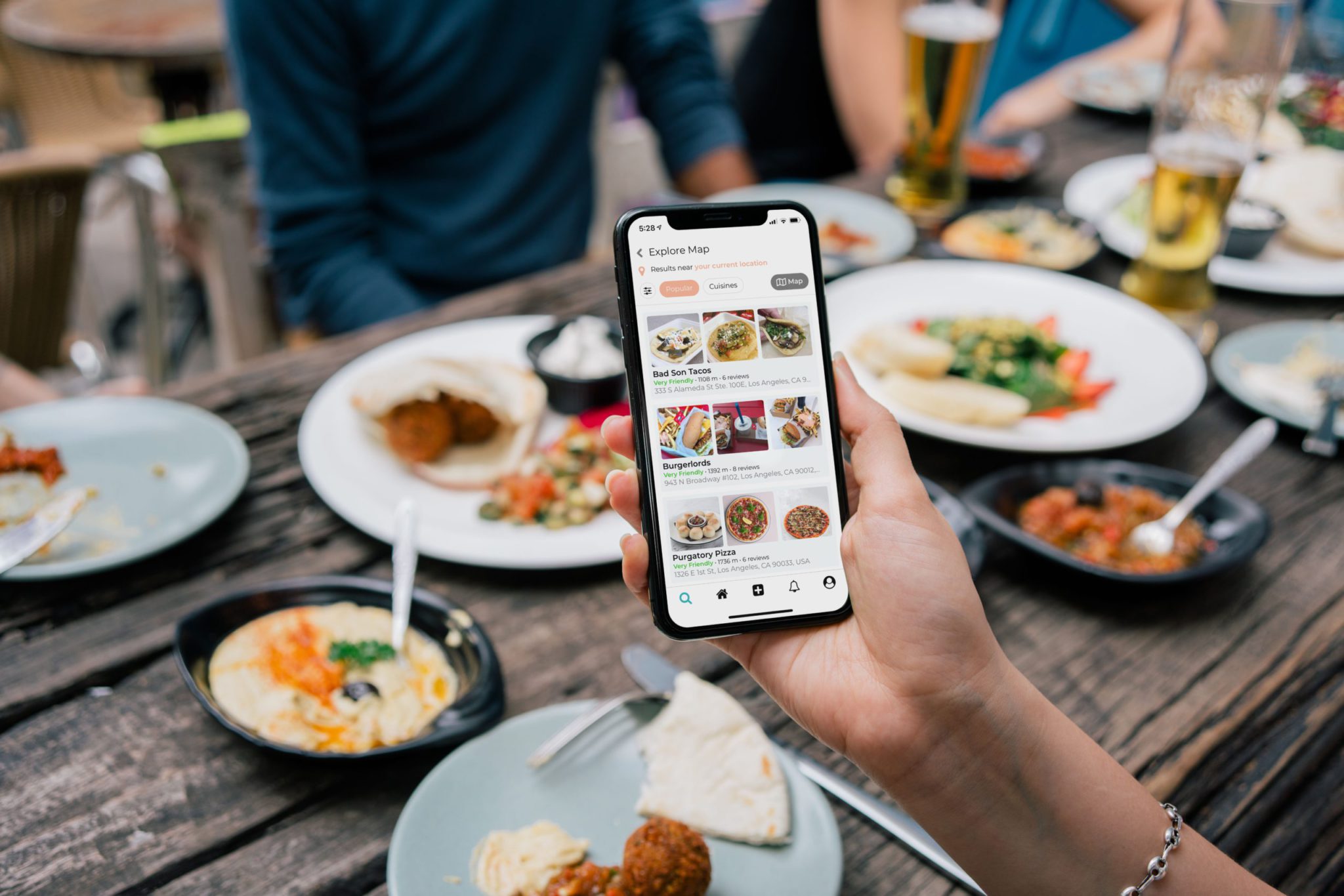 Depending on the restaurant, menu printing costs can range from hundreds to thousands of dollars a year. Laminated, multi-use menus are at the top end of the cost spectrum, and also cost money to continually sanitize. And single-use paper menus have a tremendous impact on the environment. Not only are these physical menus costly, but they limit a restaurant's ability to make edits and improvements. If you'd like to offer a chef's-specials, lunch-only menu, happy hour menu, or make an edit to an item description, an entire redesign and reprint is required. One study shows that about 56% of restaurants update their menu on a weekly basis. A mobile-friendly digital menu solves all these issues by allowing the restaurant to create, change and update multiple menus at once.
SmartMenu's & Add-Ons
Did you know that suggested add ons account for about 30% of sales in eCommerce? Food delivery services see a similar trend. This will undoubtedly play a role in boosting revenue and average bill size for restaurants using a digital QR code menu ordering system for dine-in. For example, beverage pairing suggestions, upgrading sides, adding an extra shot to a drink, or modifiers to existing items all help to increase guest cheque average for restaurants.
Cost of Labour | Labour, Staffing & Quality
It's no secret that hiring new staff can be costly. A study by The Center for Hospitality at Cornell University found that the cost of employee turnover averages around $5,864 per person. From onboarding to training and the risk of an early departure, the whole process can impact a restaurant's bottom line. Furthermore, the restaurants experience an average churn of 73%! That's 1.5x more than all private-sector workers.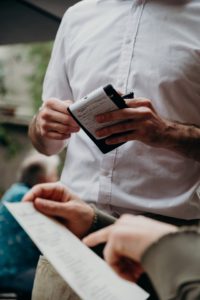 Having a contactless, digital menu & ordering system doesn't remove the need for employees – but instead can help servers and restaurant staff do their jobs more efficiently and cost-effectively.
QR code menus with dine-in mobile ordering and payment systems also help to allow restaurant staff to focus on more meaningful guest interaction and creating a better hospitality experience. A digital menu can give restaurants the breathing room they need to find qualified employees, and not hire strictly out of necessity. Just about every restaurant manager has experienced the chaos that can ensue if an employee calls in sick at the last minute or no-shows on a busy night. The effects of being understaffed usually percolate into both food quality and service, which likely do not reflect the standards of the establishment. 
Regardless, the show must go on…
It's as easy as being honest: "Hey, we're actually a bit understaffed today, but to ensure you're not waiting to order, eat or pay, you can use scan this QR code menu. Simply place your food and drink orders and a member of staff will bring them over. So you're not waiting for a debit or credit card machine, you can pay directly from your phone. Of course, we're always available if you have any questions about the menu or would like some suggestions. We hope this helps improve your experience!" 
Technology truly has the potential to greatly improve customer experiences in ways that were not previously possible.
Table Turnover
Turnover is arguably one of the most important (of many) statistics for restaurants when it comes to maximizing their dining room capacity and increasing profitability. Whether it's due to staffing issues, or tables just taking their time – a low table turnover can have an impact on bottom-line margins.
Contactless payments have the power to positively affect and increase table turnover volume while bringing down table turn time. Think of the time it could take to split a large bill, running payment terminals, then deal with multiple payments, across multiple tables. It adds up!
By allowing customers to pay from their mobile device, on their own time, restaurants are able to improve table turnover while streamlining their guests' experience as well.
5. Data-Driven
Smart restaurants maximize profitability by using real-time data, and making decisions on a daily or weekly basis, instead of relying on data from previous years. When fully adopted, restaurants have immediate access to daily, weekly and monthly data in just a few clicks. Creating reports, and finding opportunities have never been easier. Using data from a digital menu can help optimize many of the restaurants' operational tasks. From food purchases to employee scheduling, a digital ordering system for restaurants will surely limit costs, while supporting incremental revenue.
Get Your QR Code Menu Now, Thank Us Later.
These are just a few of the many benefits restaurants gain from incorporating a QR code menu ordering system. It helps keep your staff and customers safe. Consumers' preferences around mobile payment are changing. It can help boost margins, increase table turnover, and pick up the slack with staffing issues. The long-term effect will show restaurants making more and more data-driven decisions while bringing to light unseen opportunities for profitability. OrderUp is happy to support restaurants as we emerge from one of the toughest times in recent history for the hospitality and foodservice industries.
To get started, simply submit your menu through the link below, and we'll get back to you within 48 hours with a mobile-friendly menu and QR code.
The best part, it's completely free. (Seriously. Free for restaurants forever)
For more information about OrderUp, please visit our website: orderup.ai
Conversely, feel free to send us an email with any questions: [email protected]