4 Restaurant Industry Trends You Need to Know in 2021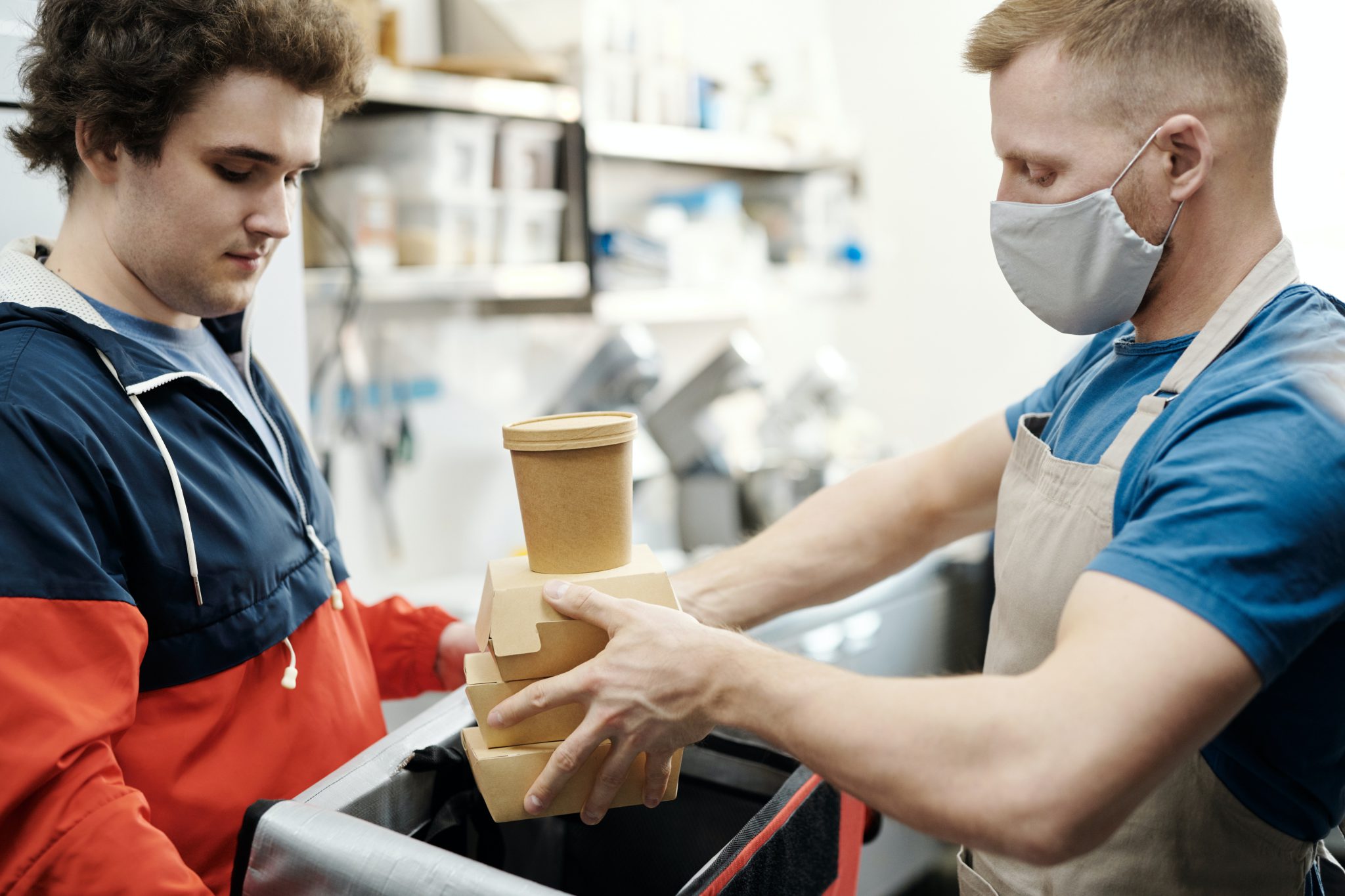 After almost two years of living through the COVID-19 pandemic, we continue to see the impact of the virus on the restaurant industry. According to insights from the '2021 State of the Restaurant Industry Report', dining and drinking establishments are still nearly one million jobs (8%) below pre-pandemic levels.
Moreover, 6 in 10 adults have changed their restaurant habits due to the Delta variant. These disruptions are likely to persist, even as the restaurant industry continues to rebuild in the last quarter of 2021. Consumer expectations have changed vastly alongside the pressures operators face, and it's up to the industry to meet the ever-changing consumer demands. So without further ado, here are the trends that will shape the restaurant industry over the next few years:
More investment in tech-based administration
The world has shifted away from traditional forms of management, and the pandemic has forced most managers to adapt to digital processes. According to the 'Managers' Well-Being in the Digital Era' research, however, those handling administrative tasks may struggle with the digital transformation. It can be a challenge to keep up with the latest technological developments because restaurants have become even more complex and time-sensitive than they used to be, and staffing shortages & rising labour costs have placed additional pressure on operators.
By having the sufficient technical know-how and implementing smart technology into their restaurants, modern managers can lessen the load on themselves brought about by the ever-changing industry. Moving forward, investing in evolving business administrations platforms, contactless ordering systems, and staff training aids can help restaurants improve how they apply technology to increase revenue streams and productivity.
An emphasis on cleanliness and contactless service
Cleanliness has always been a requirement in the food and beverage industry, and it's more crucial now than ever before. Restaurant employees must be trained in hygienic food handling and preparation, in addition to knowing how to disinfect communal surfaces. In our article on 'Strategies for Restaurants Battling Rising Labor Costs', we expect contactless ordering and payment to become mainstream; these methods would not only let customers order and pay in their own time, but also free up servers to focus on high-value tasks. More importantly, less interaction between staff and customers may help reduce the transmission of viruses even after the pandemic.

QR codes will also show up everywhere because they're convenient and don't require additional equipment. A QR code could contain assets like your digital menu, contact tracing, restaurant history, feedback form, personal loyalty card data, and so much more.

Take advantage of OrderUp's Digital Order & Pay technology today. Contact us to learn how our system can improve your efficiency and bottom line.
Stronger consumer preference for sustainable, healthy eating
Consumers are asking businesses across all industries to be part of the solution for environmental issues. Most diners want to eat at establishments that offer eco-friendly, biodegradable wares and that minimize food waste as well. This green revolution focuses on the food as well, with younger generations willing to pay more for healthy greens, plant-based dishes, and vegetarian fare.

Professors from the San Diego State University have observed that marketing strategies that associate healthy food with pleasurable experiences and emotions increase consumer interest. Products that promote sensory pleasure by enhancing the colors, textures, and even sounds do really well in the current environment. Natural and organic menu options should be accompanied by non-alcoholic beverages. With lots of consumers wanting to avoid drinking, bartenders are doing their best to create drinks that replicate the taste of cocktails without any alcohol.
A shift back indoors and away from delivery & takeout
While social distancing requirements have shrunk the footprint of many restaurants, diners are starting to come back to the table in droves. Restaurants Canada recently released their 2021 Foodservice Facts, citing that 50% of 18-34-year-olds will order less delivery post-pandemic vs. pre-pandemic, making them the most eager group to return to in-person dining.
Still, 6 out of 10 table service restaurants are operating at a loss as of July 2021, according to the same survey. With ingredient and operational costs at an all-time-high, many operators are turning to digital solutions that help to reduce overhead and increase guest cheque average, as dine-in guests are proven to spend more when ordering from mobile devices.

While most restaurants have started to offer delivery options, there are still lots of small businesses that are struggling to navigate how best to manage their online orders. Pizza companies have long managed their delivery services independently, but newer eateries tend to balk at the terms third-party services have to offer. In fact, most owners say the third-party fees take too high a percentage, impacting profits to the point where it isn't worth the increase in business.
Consumer sentiment is shifting as well; 67% of consumers — and 72% of millennials — say they're committed to supporting small businesses more than they did pre-pandemic? And 70% of consumers prefer to order direct from restaurants, not third-party services. This is leading restaurant owners to work around the problem by working with commission-free ordering platforms like OrderUp.
Article authored by Reese Jones
For the exclusive use of orderup.ai