How Lazy Daisy's Cafe in Toronto Solved their Patio Woes with OrderUp's QR Ordering
Lazy Daisy's Cafe opened in October of 2011. Since then, they've amassed a loyal following and have become a staple fast casual restaurant in Toronto's east end. 
Aside from their famous biscuits, buttermilk pancakes and array of delicious sandwiches, Lazy Daisy's Cafe is known for their country farm feel. 
And this is not by accident.
The restaurant is modelled after owner, Dawn Chapman's grandparent's farm in Midhurst, Ontario. 
Dawn grew up milking cows at the farm, and climbing up apple trees.
One of the apple trees was a source of shade for one of the families lazier dairy cattle, named Daisy. 
"Grandma and Grandpa's place was home to me," she says." Anyone could pop in at any time and [Grandma Mabel would] have a tin of cookies or butter tarts ready."
Over the past 11 years, it's been Dawns goal to bring the spirit of that farm to Toronto.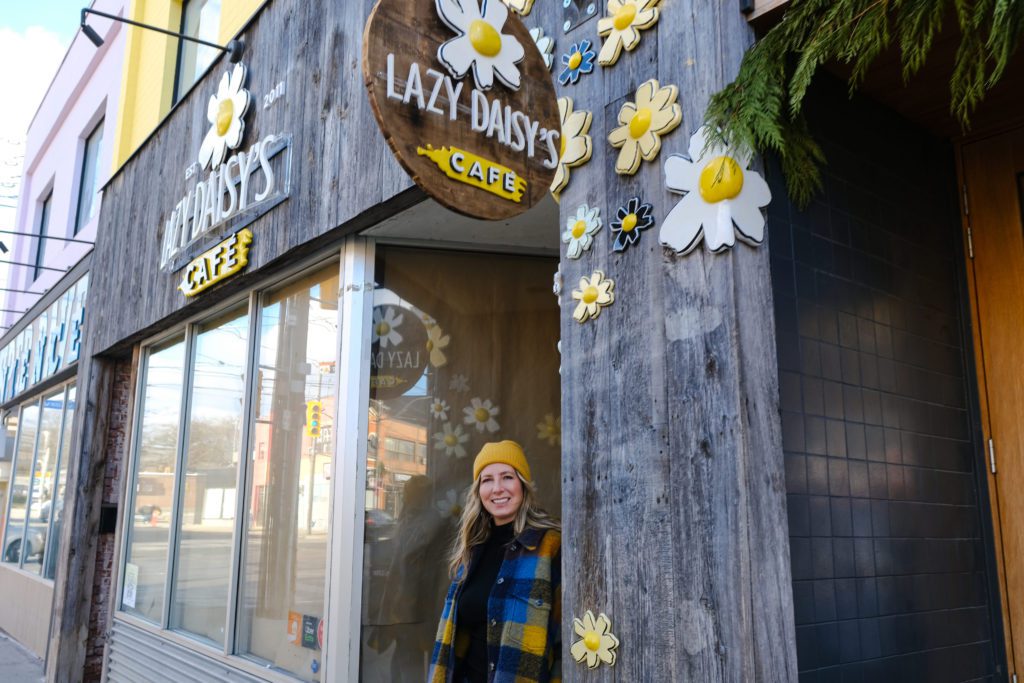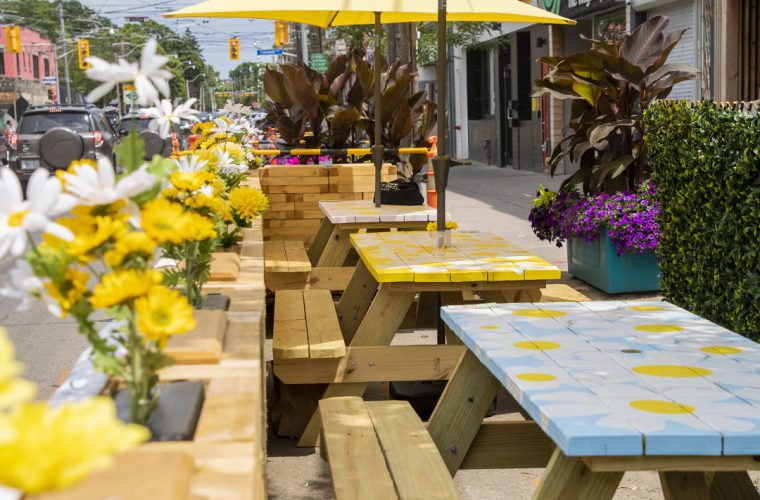 Because Lazy Daisy's Cafe is located behind a bus stop, they're not able to have a patio in front of their storefront. 
Luckily, they were able to put some picnic tables a few doors west of their  Gerrard Street location.
Here presented the problem – Lazy Daisy's wanted a solution that allows their guests to grab a seat on the patio and order & pay for food. Without having to wait in line, and risk losing their spot on the patio. 
The Solution: QR Code Order & Pay
To better serve their guests and make patio dining a reality, Lazy Daisy's called on OrderUp to provide a QR Code order & pay system.
Here's how it works: 
1. Guests grab a seat at one of the picnic tables on the patio
2. Scan the QR Code with their mobile device
3. View the menu, choose items, place and pay for their order
4. Receive a text message when the food is ready
In the case of Lazy Daisy's, guests are instructed to go pick up their order from the counter. But, this same flow could be used for delivering food to the table or patio.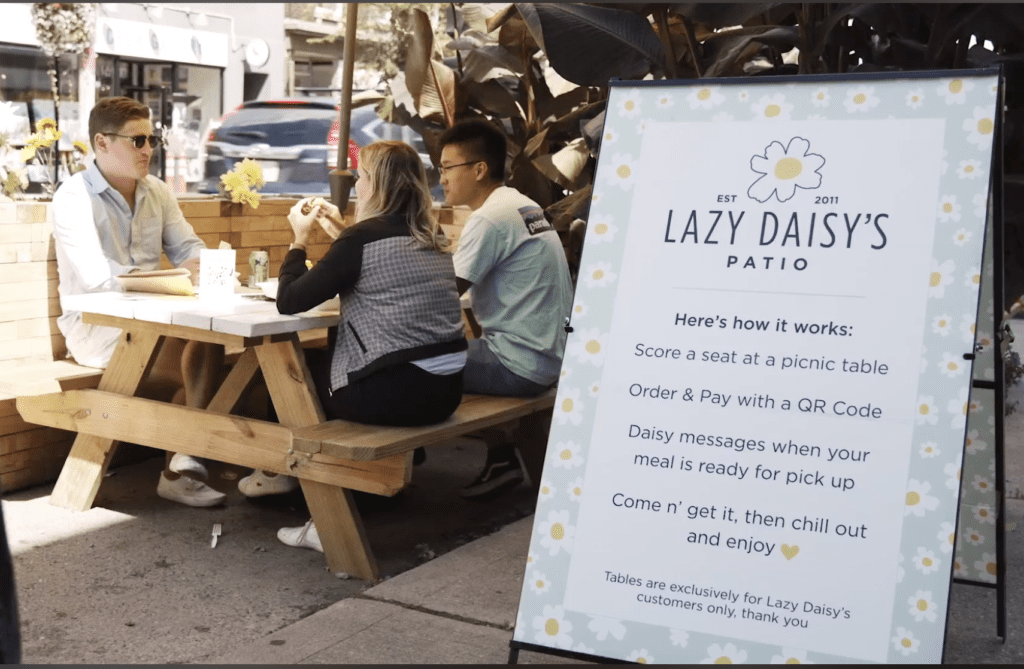 OrderUp is proud to support cafes & restaurants with technology that improves efficiency and helps provide a better experience.
Fill out the form below for more information.