Consumers to Embrace Contactless Payments in 2021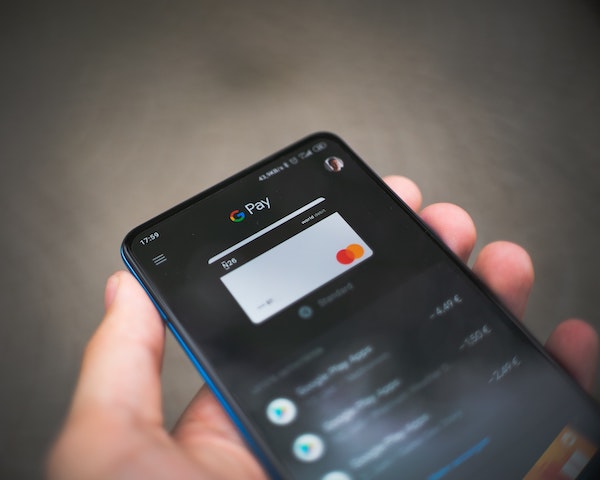 Contactless payments are growing worldwide. Proliferating from advancements in smartphone technology, contactless and mobile payments are quickly becoming consumers' go-to payment methods. In this post, we're going to discuss contactless payments and their implications for the restaurant and foodservice industry.
What Is Contactless Payment?
Contactless payment refers to any payment in which the customer does not need to physically touch any of the merchant's point of sale equipment. It's grown wildly in popularity over the past decade. Contactless payments work through radio frequency identification, also known as RFID. Credit cards or mobile apps communicate with the terminal through RFID to charge and pay the correct amount.
Widespread Adoption of Contactless Payments.
Contactless payments are no longer a far-out reality or novelty. From 2018 to 2020, we've seen massive shifts in how consumers are paying for products and services. Visa showed an increase of 150% in contactless payments from 2019 to 2020 in the United States. Mastercard saw an increase of 40% during the first quarter of 2020. Statista shows an overall rise in users to the tune of 72%, bringing global users to over 760 million at the end of 2020. In other words, contactless payment isn't going anywhere.
What we're seeing now is a larger increase of consumers forgoing physical debit or credit cards, and instead using their smartphones to pay with the corresponding card information. These payments can be both a contactless tap or a direct purchase through an online POS.
Mobile payments volumes have been growing by 62% year over year, and are on pace to reach $275 billion during 2021 in the United States alone.
Some of the more popular ways consumers are engaging in mobile payments are through apps:
Apple Pay is leading the contactless, mobile payment space with 227 million users, showing growth of 62% since 2018.
Google pay has grown 96% since 2018, with 100 million users worldwide.
Samsung Pay currently has 100 million users, but a much higher adoption rate of 156% since 2018.
The use of mobile wallets and payments are expected to continue this trend of growth. Worldpay Global Payments reports suggest the usage of mobile wallets will continue to grow through 2023, while the use of physical debit and credit cards declines.
As consumers embrace contactless and mobile payment options, restaurants and foodservice providers must adapt accordingly – and quickly. Those who do adapt will reap the rewards that come with a focus on seamless experiences and customer safety.
Seamless Consumer Experience
Today's consumer is surrounded by shortcuts to make life a little easier. In a world where everything is just clicks away or "there's an app for that" – organizations who don't meet their customers where they want to be will end up taking a hit. Contactless payment is one easy step restaurants can take to ensure they are meeting their customers' needs.
A study by Mastercard revealed that 74% of survey respondents plan on using contactless payments after the pandemic.
DataArt credits an increased demand for frictionless experiences as one of the drivers in the adaptation of mobile payments.
"A streamlined checkout process eliminates or cuts down waiting time by reducing the number of steps needed to make a purchase."
Visa's contactless credit cards take less than half a second to process. Paying with a chip and inputting a PIN can take seven times as long. Especially if your restaurant is high volume, saving any time at checkout can help impact your margins. OrderUp Partners save even more time at checkout because payments are made and processed directly from the QR code menu, from the guests' mobile device. No payment terminal needed.
Are Contactless Payments Safe?
There's no doubt that the Covid-19 pandemic has been devastating to the restaurant and hospitality industries. Beyond government regulations, lockdowns and occupancy restrictions, the dangers of Covid-19 have also changed the levels of comfort that shoppers feel. In fact, since the pandemic, two out of five consumers (43%) say that they purposely avoided shopping with retailers who didn't offer contactless payment options and 23% say that they have lost business due to the lack of contactless payments.
There is a lot of fear of simply touching a surface like a card reader, menu or POS terminal PIN pad that has been in contact with someone who is infected. A Statista study shows that over 50% of American adults fear contracting Covid-19 to some degree. Contactless ordering and payment can help keep your staff safe, and provide peace of mind to your guests.
Are Contactless Payments Secure?
A common misconception is that contactless and mobile payments are not secure. This is false! In most cases, someone can only access their mobile wallet or payment with a biometric or facial recognition password. In some cases, fraudsters have been able to extract payment information using something called card skimming. This only happens when a device is explicitly altered to capture the information on a credit card, usually via the card's magnet strip.
Luckily, financial payments (both contactless and physical) are extremely secure. Contactless payments, portals, and terminals have been designed to keep consumers and businesses safe from fraud. The Secure Technology Alliance outlines 5 precautions taken by financial institutes to ensure mobile and contactless payment safety:
Industry-standard encryption
Dynamic Data
Authentication
Confidentiality
Control
For more information about mobile payment security, check out the Secure Technology Alliance's article on contactless payments security.
How To Accept Contactless Payments With OrderUp
Contactless options offer consumers a safer, cleaner way to pay, improve speed at checkout, and more control over physical proximity at this critical time.
At OrderUp, our goal is to relieve some of the stress that restaurant owners deal with on a day-to-day basis. Just one part of this is offering safe, direct, contactless payment from the guest's mobile device. All major credit cards are compatible, as well as Apple Pay and Google Pay. All payments are processed through Stripe, one of the most secure and trusted digital payment processors in the world, and funds go directly to your restaurant's bank account.
Best of all, OrderUp's contactless ordering system is completely free for restaurants.
If you'd like to learn more about OrderUp's contactless mobile payment solutions for restaurants, don't hesitate to reach out [email protected].
If you'd rather speak to a real-life human, book a quick demo here.
To get started with a free and mobile-friendly menu, simply fill out this form and we'll send you a digitized menu with the corresponding QR code.
Feel free to follow us on the social media of your choice.