How To Set Up Your Restaurant For Contactless Order and Pay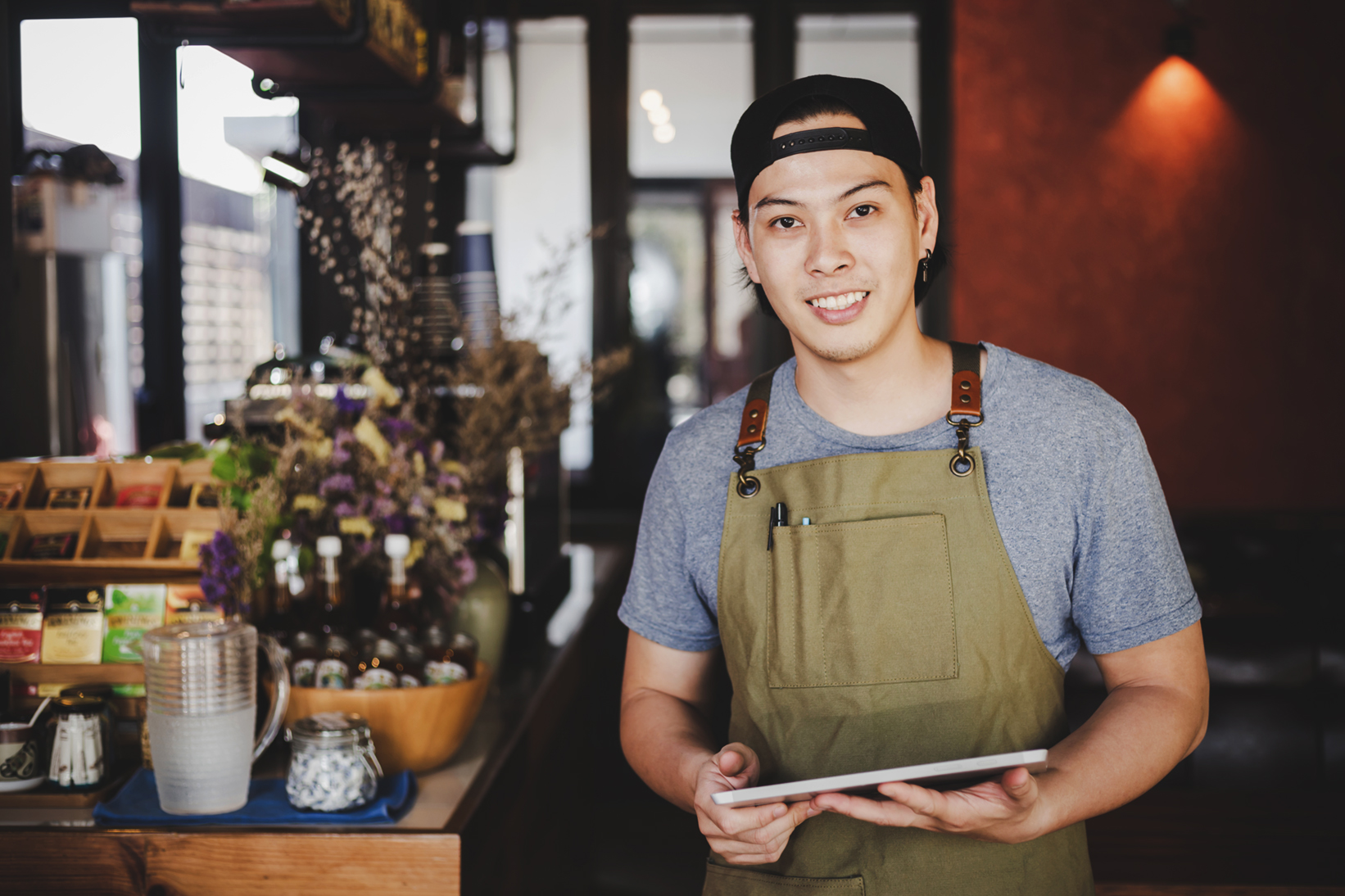 Setting up your restaurant for contactless Order and Pay doesn't have to difficult. Follow these steps and be ready to accept mobile payments.
If you're a restaurant owner, you're constantly looking for ways to improve your customers' experience and increase your profit margins. A contactless payment and ordering system provides a brand new way of ordering food at your restaurant. It's more than just another method of payment – it is an entirely new customer experience. In this post, we look at all aspects surrounding how to set up your restaurant for contactless Order and Pay.
What is Contactless Payment?
What is contactless order and pay? Contactless payments are forms of financial transactions that do not require you to swipe a credit card or enter a pin number, or exchange cash. When using this form of payment, you simply "tap" the right card or device on a terminal and the payment is processed. This means that patrons can make payments using a wireless device (smartphone, wearable device like Apple Watch, etc.) that uses near-field communication chip embedded in the product
Contactless payments can also be made through secure, internet enabled online payment portals. Think ordering something off Amazon, or using PayPal to purchase goods online.
These types of payments have been growing in popularity since 2013, and have only been accelerated by the pandemic and safety protocols. With safety at top-of-mind, restaurant owners are leaning towards accepting more and more contactless payment methods.
What is Contactless Ordering?
Contactless ordering is when restaurants allow their customers to order straight from a mobile device without touching a menu. With increasing safety protocols and fear of the pandemic, minimizing human contact and interaction is beneficial for both parties.
Contactless ordering has existed for years in the forms of delivery apps and ride-share and even hotel booking. It's becoming increasingly appealing to restaurant owners looking to keep their guests and staff safe.
Why Should Restaurants Consider Contactless Order and Pay?
Beyond keeping guests and staff safe, a contactless order and pay system has many benefits for on premise dining. It can help increase profits, lower costs, enable staff to provide better service, reduce food waste.. The list goes on. All that sounds great for restaurant owners and operators, but it doesn't matter if the customer doesn't feel the same way. Luckily, the time has come for contactless ordering and payment systems to evolve and change how the restaurant industry operates.
Consumers are Ready for Contactless Order and Pay
37% of consumers

believe that there is not enough technology used for on-premise dining.

52% of consumers want to use technology to make order and payment easier.

51% say that they believe it will improve customer service.

77% of consumers said that they will

prefer to pay for food

and beverages and with contactless payments once the pandemic is over.

74% of Americans

already use their phone to order and pay for food at least once a week.
Increase Table Turnover
One of the biggest issues that restaurants currently face is the speed at which they can seat customers. If businesses are experiencing a low turnover rate, there is a good chance that there are some inefficiencies in the existing processes. Allowing guests to order and pay from their mobile devices can reduce wait times, and improve overall efficiency. There's no need for low turnover rates or table clearing when contactless order and pay can reduce the most time-consuming tasks for front-of-house employees.
Increase Average Check Size
The first-way contactless order and pay can increase the average check size is time.
Your guests literally have way more time to place (and receive) orders. How many times has someone thought about getting a dessert, or ordering another drink, but it takes too long to actually order – so they don't?
By giving guests the option to order multiple times throughout their dining experience, it gives restaurants the opportunity to make more money. It's that simple.
The second way is through recommended add-ons or suggested pairings. Throughout dozens of studies, again and again recommended add-ons make up a significant portion of revenue for businesses that use contactless order and pay. One study shows that 26% of total revenue came from these, another shows 31%. From early data, we believe this number to be a minimum increase of 10% for restaurants.
Suggesting food add-ons or drink pairings can greatly increase average check or bill size.
Now that you're up to speed on the what and why of contactless order and pay for your restaurant – let's look at how you can get there in 4 simple steps.
How to Set Up Your Restaurant For Contactless Order and Pay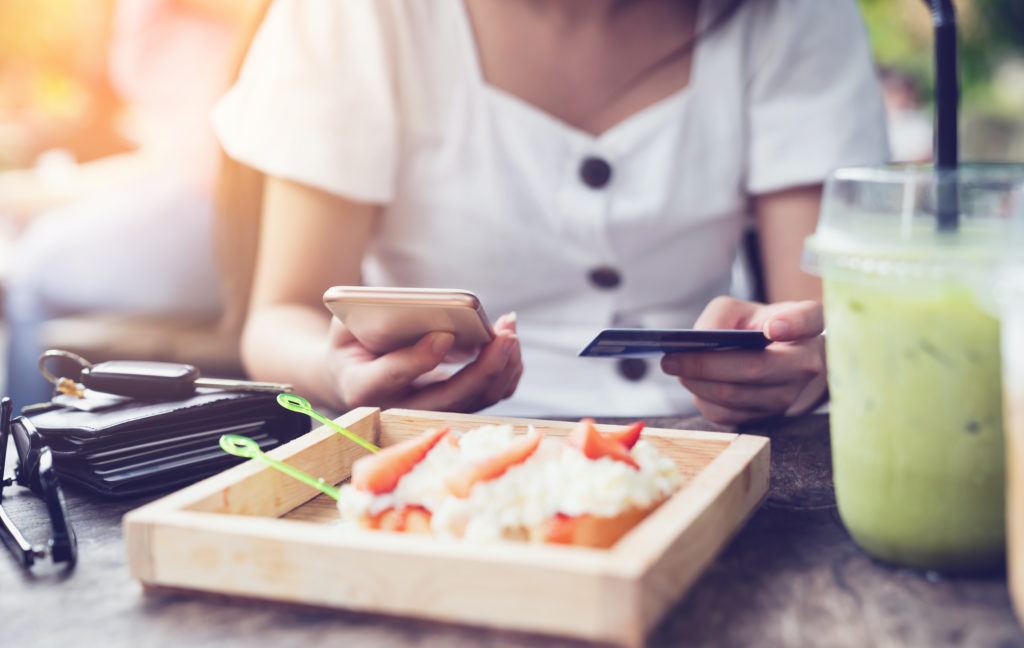 Setting up contactless ordering and payment for your restaurant all starts with a digital menu.
You can source a digital menu from a number of vendors, including OrderUp.
OrderUp digital menus are super user-friendly, easy to use, and update. Restaurant operators can literally add, remove or edit items directly from their smartphone. 
You can have as many different menus as you want: Brunch, Lunch, Dinner, Happy Hour and so on. You can also time these to appear whenever you'd like, so there's no confusion on which menu is deployed at which time. Learn more about OrderUp's Menu Builder here.
All we need is a bit of contact info and a link or PDF of your menu.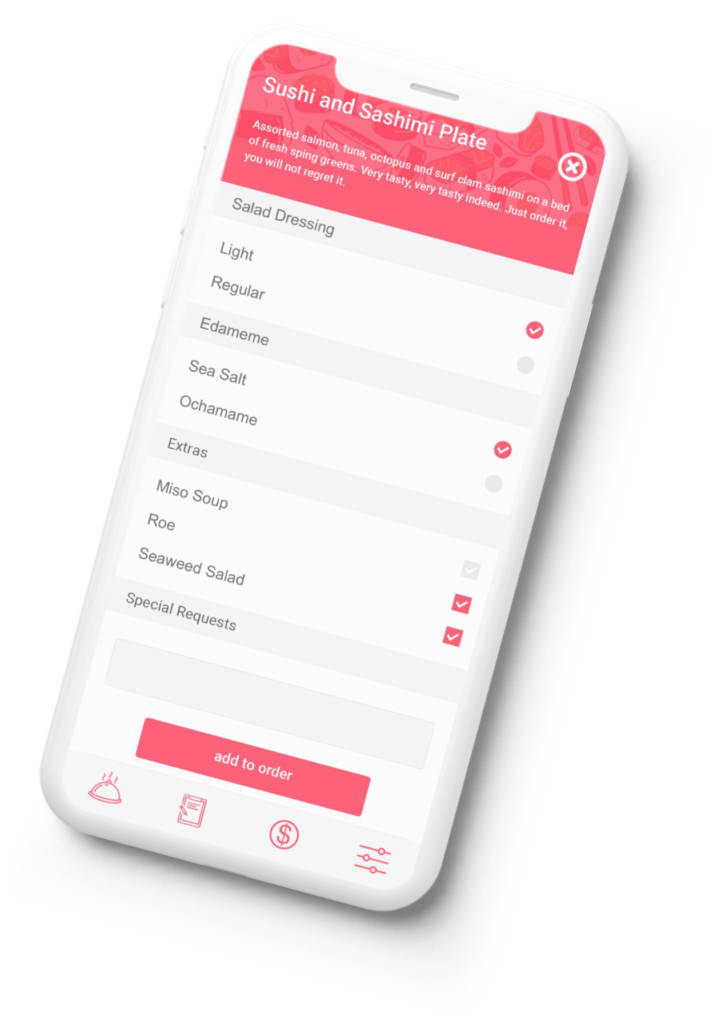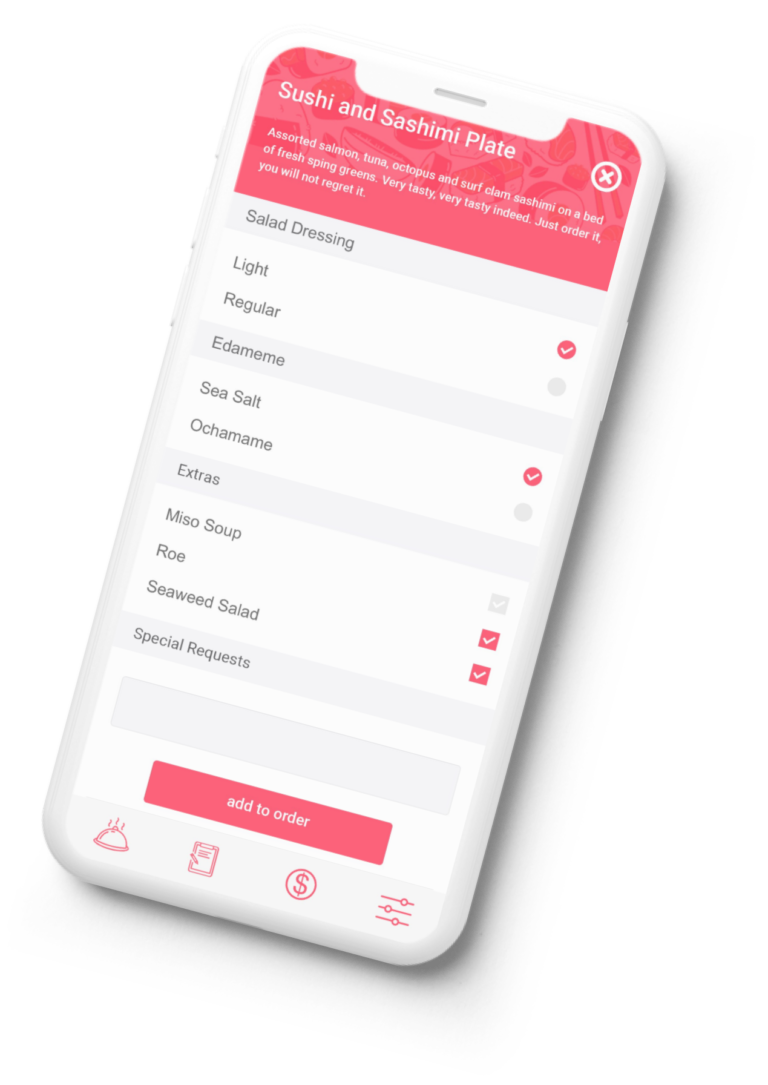 2. Set up a KDS (Kitchen Display System)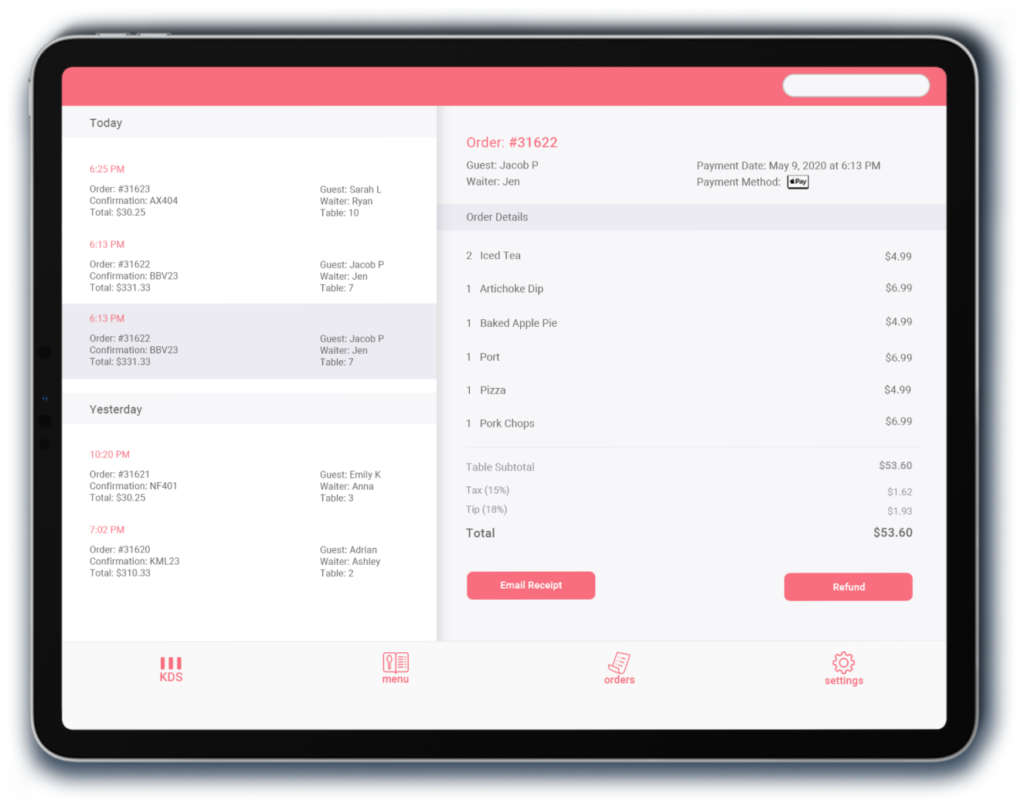 In order to receive customers' orders, you'll need a screen that's connected to the internet. Most of the time, this is a tablet – but it could be a laptop or television. 
These are used to collect orders from your guest's phone and display them to your staff. 
Our system works very similarly to a traditional POS (except a little more user-friendly). It's is intuitive to use and easy to incorporate into existing systems.
 3. How to Enable Contactless Ordering 
Guests place their order directly from their smart-phone or mobile device, from the digital menu. Guests can continuously order throughout their time at the table. No more waiting to order another round of drinks or dessert. 

On your point of sale, you'll see customer orders be placed in real-time. Orders don't automatically go through, they must be approved by a staff member. This is to ensure any of the special instructions, allergies are noted, and to double-check that your kitchen or bar has the necessary items to make the meal or drink. 
Once approved, the guest is notified and your staff can get to work. After the meal is prepared, a staff member clears it from the POS.
To recap, you'll need a KDS and a digital menu to accept contactless orders. 
4. How to Accept Contactless Payments
Once you have the menu and KDS set up, all you have to do is let us know you want to use the order and pay function. Guests pay through Apple Pay, Google Pay or by Credit Card – directly from their mobile device, from the OrderUp Menu.
We will provide you with a secure Stripe payment code that you configure with your bank account. We provide you with all the necessary information to receive payments. Setting this is up is pretty straightforward and we provide you with guidance along the way should you have any questions. 
That's it! Everything you need to set up your restaurant with a contactless order and payment solution. And the best part – It's completely free for restaurants. That's right. You never have to pay us a dime!
Our mission is to empower hospitality businesses to operate profitably and independently. We believe that third-party companies and their predatory commission fees pose a threat to restaurants' ability to operate freely, creatively, and profitably.
Become an OrderUp partner today, and prepare your restaurant for the future of dining. 
Our technology is our life – and we work extremely hard, every day to make sure it is the very best. When we say partner, we really mean it. We rely on your success and your feedback to continue making a great product that we can offer completely free, for years to come.
Today it's just contactless ordering and payment, but what's really exciting is what's possible in the years to come. Data collection, SmartMenus, dynamic pricing, personalization, and so on. This is just the beginning. 
We want to hear your thoughts, concerns ideas and goals. Drop us a line to see if OrderUp would be a good fit for your restaurant.