Canada Digital Adoption Program for Restaurants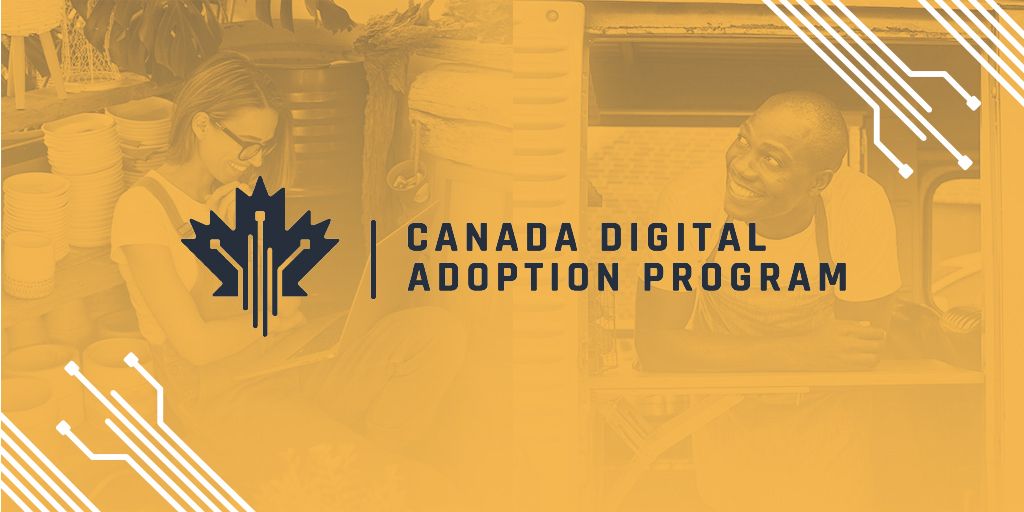 What does Canada's Digital Adoption Grant mean for restaurants?
What is the Digital Adoption Grant?
The Government of Canada announced that it will be investing $4 billion over the next four years to support over 160,000 small and medium sized businesses. The goal of the Canada Digital Adoption Program (CDAP) is to help small and medium sized businesses grow their online presence and upgrade or adopt digital technologies.
This plan was initially outlined in the 2021 Federal Budget, Chapter 4: Helping Canadian Businesses Grow and Succeed. It's run alongside familiar programs such as Digital Main Street and Digital Boost 2.0.
The government has recognized the way Canadians do businesses is changing. To stay competitive and continue to grow, businesses need to adapt new digital tools and technologies.
In this post we'll cover everything Canadian restaurant owners, operators and managers need to know about their eligibility, how to apply for the Digital Adoption Grant, and how to get the most out of this program.
What Are The Relevant Programs?
Depending on your goals and eligibility, there are two programs within the Canadian Digital Adoption Program (CDAP) for restaurants.
Boost Your Business Technology

Up to $15,000 in grants to cover the cost of a digital adoption specialist
Access to a 0% interest BDC loan, up $100,000

Grow Your Business Online

Micro-grant of $2,400 to develop and implement online or e-commerce strategies and technologies
Eligibility for Restaurants
Restaurants, food service places, bars and drinking places, and food trucks are are eligible for a CDAP grant. But depending on your historical revenue and other criteria, it could effect which program you fall into.
You must be incorporate federally or provincially, or be a Canadian resident sole proprietor
Are classified as a:

Full Service Restaurant
Bar, Pub and Drinking Place
Hotels
Food Truck
Fast Service 

Be a for-profit, privately owned business or restaurant
Have between 1 – 499 full time equivalent employees
Have at least $500,000 annual revenues in any of the previous three tax years
1. Boost Your Business Technology Program
The Boost Your Business Technology Program offers support to Canadian owned small businesses and restaurants by covering up to 90% of the costs associated with retaining a Digital Adoption Specialist for up to $15,000.
The grant ONLY covers the costs of retaining a Digital Adoption Specialist, who will aid in the planning of the digital adoption.
If extra funding or cash flow is required, restaurants are able to obtain a 0% interest loan from the Business Development Bank of Canada (BDC). Eligible businesses can secure up to $100,000 in no-interest funding. 
Retaining a Digital Adoption Expert
The grant covers up to 90% of the eligible cost of retaining the services of a digital advisor, up to a maximum of $15,000. This portion of the grant does not include purchasing or financing of new technologies for your restaurant.
What does a Digital Adoption Specialist do?
Eligible businesses will have access to a marketplace of Digital Adoption Experts to help with planning and implementation of new technologies such as order management systems, inventory systems and more. This is also known as a Digital Adoption Plan.
The grant covers up to 90% of the eligible cost of retaining the services of a digital advisor, up to a maximum of $15,000. This portion of the grant does not include purchasing or financing of new technologies for your restaurant.
Developing a Digital Adoption Plan
Business owners will work with the help of their advisors to understand the strategic goals of the business, process challenges and assess the baseline of their current technology. Below is an outline of the 
CDAP digital adoption plan guide and template
.
Technology options analysis, for restaurants who have some components of a digital strategy or analysis. With the digital advisor's expertise, identify what types of digital solutions it should consider and how those solutions align to the business goals and business imperatives.
A digital strategy and associated business benefits which take into account the restaurants governance and culture, its business model, its key processes that technology can help to optimize, its current digital strategy, its work methods, its informational and technological capabilities as well as its cybersecurity maturity.
Implementation roadmap to identify key business actions to be done prior to adoption of digital solutions as well as a proposed list of technology projects or initiatives. For the main projects proposed in the digital adoption roadmap, the advisor will also provide high-level project timelines, dependencies and an appreciation for the costs, the complexity and level of change adopting these new technologies will require.
Below is a more detailed description of what should be included in the digital adoption plan. These are considered "mandatory" elements by the CDAP.
 Executive summary: 
Provide a high-level summary of the key elements of the plan, and how adopting new technologies will help the business or restaurant meet their requirements and imperative business goals.
Restaurant Technology and current state analyses
Key business information (eg, sector, employee structure, operations, value proposition etc,).
Overview of the restaurants current strength's, weaknesses, opportunities and threats.
External considerations such as market, competition and business model
Key infrastructure, technology stack, staffing and partner integrations, and how these current technologies can help businesses deliver value to their customers and the restaurant itself
This may include a digital maturity assessment
Digital adoption analysis and recommendations
Identify a minimum of three potential digital/technology solutions for the restaurant to consider, including how each solution will benefit the operations. Align the prioritized digital solutions to the benefits. 
Example: 
"Joe is the owner of Joe's Diner. He's known for providing a great affordable weekend brunch service. Every weekend, Joe is forced to turn away customers because there are only 10 tables in the restaurants, and it fills up fast. One of Joe's goals is to reduce table turnover time to cover more tables during his weekend brunch rushes.
A solution to Joe's problem could be to adopt a QR code ordering and payment system. These systems are proven to reduce table turnover time by 15 minutes. This is because guests are able to order and pay for their food, without waiving down a server, or waiting for a payment terminal." 
Implementation Roadmap
Identify the key elements to implement the recommended options including timeline, dependencies, costs to acquire the technology etc.
Optional elements:
Skill requirements: Identify the skills and competencies that the restaurant will need to possess to implement the top three digital solutions. Examples could be staff training, website access, ease of use and steps of service.
Key digital solution characteristics: Identify the high-level requirements to implement the top three solutions. High level finance requirements, degrees of complexity and how these technologies will be managed.
How Restaurants Can Apply for the Canadian Digital Adoption Grant
User Name
User Email Address
Business number
Legal name of business
Operating name of business
Canadian address of the applicant business

Businesses will need to complete the Digital Needs Assessment (DNA) survey.

The survey is a comprehensive analysis of your restaurants digital maturity, and compare it to global industry benchmarks
You can access the survey here
Eligible Costs and Expenses
Eligible costs are costs incurred in Canada by the applicant directly associated with retaining a registered Digital Advisor and for the direct production of a Digital Adoption Plan for the applicant. Eligible costs include:
Fees, commissions and charges by organizations providing Digital Advisory services and registered on the Digital Advisor Marketplace website for the production of a Digital Adoption Plan;
Applicable federal and/or provincial sales taxes applied to the fees and commissions charged by the Digital Advisors listed on the Digital Advisor Marketplace and only for the purpose of producing a Digital Adoption Plan for the funding recipient.
The amount of the Boost Your Business Technology grant will be up to 90% of the eligible costs, up to a maximum value of $15,000.
Any cost of activities not directly related to the development and production of a Digital Adoption Plan by the businesses Digital Advisor are deemed ineligible.
In other words, the grant funds can not be spent on implementation or costs of new technology. They must be associated directly with with the Digital Adoption plan and the Digital Advisor. 
Funding for new technologies can be acquired through a 0% interest loan from the Business Development Bank of Canada. 

These funds can be used to finance the implementation of your restaurants digital adaption plan.

The maximum loan amount is $100,000.
Business revenues between $500,000 and below $5M: you can request a loan between $25,000 and $50,000
Business revenues $5M and more: you can request a loan between $25,000 and $100,000
Loan Terms
5-year term with 12-months capital postponement (total of 6 years)
No fees
2. Grow Your Business Online Grant
The grow your business online grant is mainly for consumer facing businesses to develop and implement more competitive e-commerce stores, or to help with other online aspects of your business (i.e Website, online ordering, etc.)
Eligible businesses or restaurants will receive a micro-grant of up to $2,400 to help with the costs related to adopting technologies such as accepting online ordering and payments
The micro-grant is sponsored by the Department of Innovation, Science and Economic Development (ISED)
Restaurants will have access to a network of E-commerce advisors
Applications can only be submitted by a small business that meets all of the following criteria:
Is a for-profit business (including for-profit social enterprises and co-operatives)
Is a registered or incorporated business
Is a consumer-facing business
Can be accessed by consumers or provides in-person services to consumers
Has at least one employee
Must commit to maintaining digital adoption strategy for six months after participation in the program
Must consent to participating in follow-up surveys, sharing information with the Government of Canada (ISED and Statistics Canada), and having the name of the business published as a recipient of funding
The following types of small businesses are ineligible:
Corporate chains, franchises or registered charities
Representatives of multi-level marketing companies
Real estate brokerages
Restaurants can receive a one-time micro grant of $2,400. These funds are meant to be used to help with the costs related to adopting digital technologies. 
Restaurants will also have access to a network of e-commerce or website advisors to help assess digital needs, help develop their online strategies and deploy new technologies.
How can Restaurants Apply for the Grow Your Business Online Grant?
Use the assessment tool to determine if your business is eligible or best suited for the Grow Your Business Online Grant
Read the eligibility criteria to make sure your business meets the required needs

Restaurants will be directed to their local service providers in their home province or regions for details on how to apply for the grant

Your service provider will ensure your business meets the eligibility requirements
For Ontario Restaurants apply through one of the providers below. Please note, the application portal is not fully open as of March 7, 2022. You are still able to pre-register with one of the following: 
For all other provinces and territories, start your application process
here
.
Indigenous business can apply through the following:
Indigenous business can apply through the following:
CDAP Strategies and Consideration
Make the most out of the Canadian Digital Adoption Program
Overall, we're very happy that the Canadian Government is recognizing the need to support small and medium sized businesses. The pandemic has shifted how consumers, businesses and restaurants interact. Technology has become a focal point to facilitate safe and efficient commerce across Canada.
We firmly believe that access to new technology should be for everyone. Not just the restaurants who were able to maintain a profit amidst restrictions and lockdowns. This is at the core of who we are at OrderUp, and what our products & pricing reflect. 
If you have any questions regarding the application process, qualifications or would like some more insight, please reach out to [email protected].
As you consider taking advantage of the CDAP, we've outlined some specific aspects to consider. 
Since this grant only covers 90% of the cost of a Digital Adoption Specialist, be diligent when connecting with one. If an advisor costs $10,000, you will still have to pay $1,000 out of your pocket.
Pay close attention to the digital adoption plan and the cost/benefit of the proposed solutions. Any adoption of new technology will be paid out of pocket, or you will have to secure a loan. While the BDC's 0% loan is a great opportunity to secure capital and cash, ensure you are comfortable with taking on debt, and explore more cost effective solutions.
Prioritize Your Pain Points
When you're strategizing with your Digital Adoption Specialist, make sure you're aware of and prioritizing the problems that you're trying to solve. Every restaurant is different, conduct your own needs assessment before committing to a plan. 

In our thousands of conversations with restaurant owners, managers and entrepreneurs, these are some of the most common problems we see and hear:
I want to increase sales, but don't want to increase my menu prices
I want to save money on labour costs, or operate with less staff
I want to turn more tables during my busy hours
I want to drive more online sales, without paying the third-party marketplace fees
As you prepare to dive into the right grant for your restaurant, we're offering a free, no strings attached consultation. We have over 30+ years of experience in restaurant management, hospitality and technology. 
Book a free consultation with one of our restaurant technology specialists
Resources 
Here are some useful resources: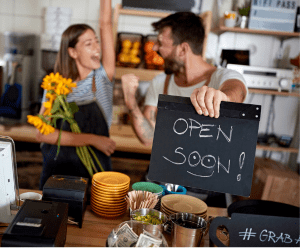 POS Tips For New Restauranteurs Running a restaurant is no...
Read More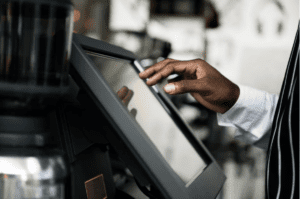 As the restaurant industry evolves, operators must be prepared to...
Read More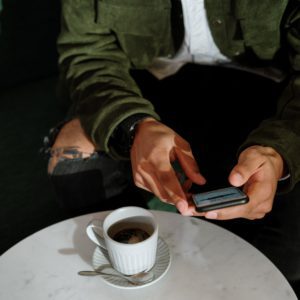 Why Restaurant Owners Should Consider a Hybrid Order & Pay...
Read More